About Ancestry DNA Testing Kit
Ancestry.com is the largest and one of the oldest genealogy companies in existence founded in 1983. It started as Ancestry Inc. a newsletter publishing company and later published genealogy based magazines. They introduced Ancestry DNA in 2012, to give DTC genetic ancestry testing. Their genome database shot up to 1 million within a year of its introduction.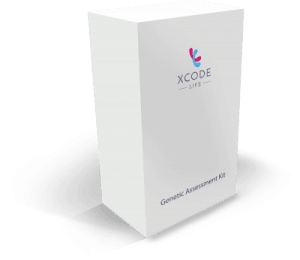 Ancestry DNA Database size
Ancestry DNA has the largest genome database amongst all genealogy companies with a staggering 5 million genomes. Ancestry's database has enabled over 99 million connections of fourth-grade cousins. In other words, an average of 2 out of 10,000 people are related to people within 5 generations. You have access to these connections in their database.
Ancestry DNA Chip versions
Ancestry DNA uses the OmniExpress Plus Genotyping BeadChip with around 669,000 markers. Though the number looks bigger than that of the 23andme GSA chip, it is not as rich in the number of health markers.
Breadth and depth of information
Ancestry DNA currently gives information on about 350+ geographical regions. So however unique your DNA composition is, AncestryDNA will be able to break it down into individual ethnicities.
Unique features
Ancestry DNA test has a family tree builder service. With a vast genealogy community at their disposal, it is not surprising to read about long lost relatives reuniting with the help of Ancestry DNA in the news everyday. This is truly for people who want find their relatives.
DNA Circles:
AncestryDNA test provides a graphical user interface called "DNA Circles" to help you uncover new matches. However this is available only at an additional cost.
Shaky Leaf Feature:
A shaky leaf might mean there's new documentation available online or that someone just claimed one of your relatives in their tree. Or, if you're using AncestryDNA, it could mean that a new potential DNA match was found to their database. The shaky leaf will save you a ton of time. It's like putting your genealogy research on autopilot.
All DNA samples are stored either at one of Ancestry's storage facilities or at the testing laboratory. You can automatically upgrade your test for deceased relatives and even nominate a beneficiary for your DNA account. Ancestry DNA stores your DNA sample indefinitely.
Ancestry DNA Price
Ancestry DNA, like 23andMe though priced at $99 come up with discounts on important days and the festival season. This year on DNA Day they priced their kit for as low as $59. This offer is still valid (ends 04/29). Given that they famously sold 1.5 million kits between Black Friday and Cyber Monday last year, this is one company that does not hesitate to slash their price for the sake of consumers.
Advantages
Being one of the oldest and most trusted genealogy companies for both consumers and genealogists, and their ever growing database one of their biggest strengths.
Limitations
The DNA matches are not always confirmable. Moreover, if a person decides to lock their Family Tree it is inaccessible to others trying to find their roots.

They lack in mitochondrial and Y chromosome data. Hence they do not provide mitochondrial and Y Chromosome haplogroup analysis.

The DNA circles feature is only available for an additional $49. A standalone Ancestry DNA test is useless if you are trying to find matches.

They do not have a capable chromosome browser.

Like 23andMe, the Ancestry DNA genealogy test is not recommended for the South Asian population.
We're here to help you get the most out of your DNA raw data through our Ancestry DNA Testing Kit