The Food and Drug Administration (FDA) has made several changes to the prescribing information for Plavix (clopidogrel bisulfate tablets; Bristol-Myers Squibb and Sanofi).
The updated box warning include the following:
WARNING: DIMINISHED ANTIPLATELET EFFECT IN PATIENTS WITH TWO LOSS-OF-FUNCTION ALLELES OF THE CYP2C19 GENE
[one_second]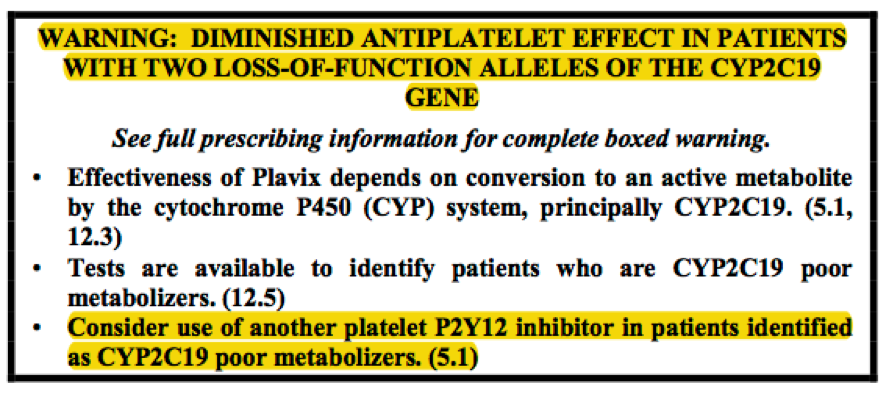 [/one_second]
[one_second][info_box title="" image="" animate=""]
Effectiveness of Plavix depends on conversion to an active metabolite by the cytochrome P450 (CYP) system, principally CYP2C19
Tests are available to identify patients who are CYP2C19 poor metabolizers
Consider use of another platelet P2Y12 inhibitor in patients identified as CYP2C19 poor metabolizers
[/info_box]
[/one_second]
Xcode offers genetic test that helps in determining whether a patient is a carrier of loss of functions.
The test is required only once in lifetime
The test is done using saliva (non-invasive) sample
The patient will benefit from significant cost savings
If you are a physician and interested in offering the test to your patients, please contact us.