Xcode Life's Allergy and Drug Sensitivity report profiles genes associated with various food, seasonal, environmental, animal, and insect allergies. This report will help you understand your body better and safeguard yourself from allergens.
NEW REPORT UPDATE: The report now comes with information on your genetic risk for drug sensitivities.
Are Allergies Genetic?
Allergies provided an alarm to our ancestors that kept them away from toxic chemicals, either from venomous animals or plants.
However, with modernization and the increased use of synthetic chemicals, we seemed to be trapped around various allergens.
Nearly 50 million Americans suffer from some form of allergy. Allergies have a genetic component to them. Many of the genes involved in allergic reactions have been associated with immune system regulation. 
Gene Allergy Report
The Gene Allergy Report aims to help you understand your body better and provide information that you can use to protect yourself from allergies and lead a healthier life.
The Summary Table in the report indicates your outcome for each trait.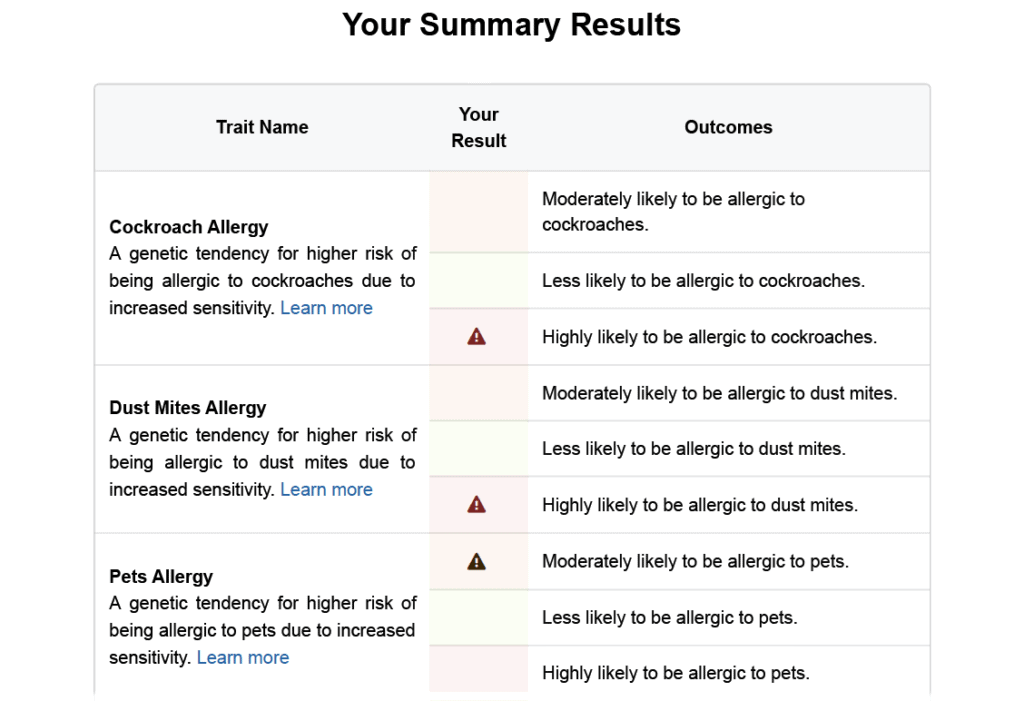 The report contains genetic information about 15 allergies, including cockroach allergy, dust mites allergy, egg allergy, grass allergy, and histamine intolerance. Along with your outcome, the details of the genes analyzed for each allergy are also provided. The report comes with personalized recommendations based on your results. These recommendations include tips to avoid and manage your allergies. They are to be followed only after consulting a trained medical professional. You can click on "Learn More" for more information on each trait.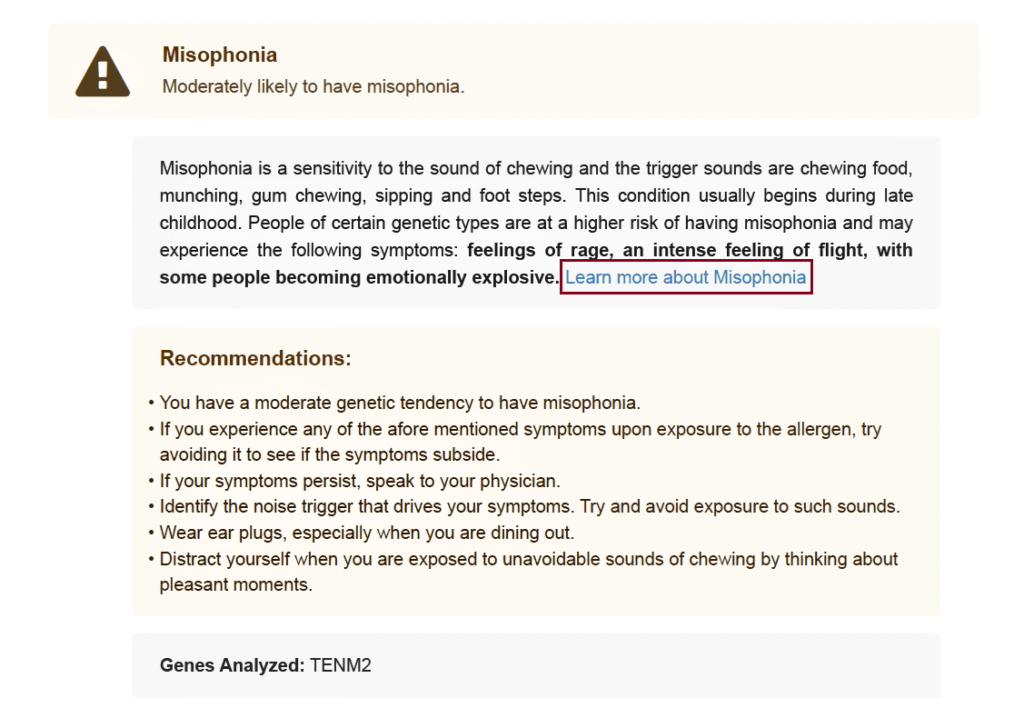 What are the traits covered in this report?
The report analyzes your genetic risk for various food, environmental, seasonal, and insect allergies. For a comprehensive list of the traits covered, click here.
For a sample allergy report/ preview of the report, click here.