Did you know that within just 0.01% of your genome lies a wealth of information about your health, including your disease risk, optimal diet and exercise routine, skincare tips, behavior and personality, allergies, and drug sensitivities?
If you have done an ancestry genetic test with companies like 23andMe, AncestryDNA, MyHeritage, etc., you can unlock this information in just 3 steps.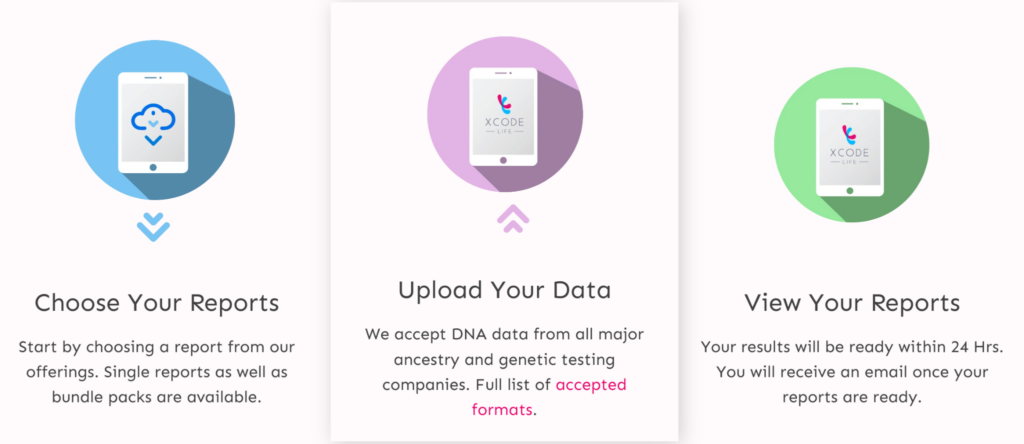 Even if you haven't received your ancestry test results, you can now purchase our reports at an unbeatable sale price.
Once you've made your purchase, the order remains safe with us, and you can upload your DNA data whenever you receive it.
Not yet tested?
If you're new to the world of genetic testing, we've got you covered!
You can now get your ancestry DNA kits at an additional discount!
By following the link provided in this article, you can purchase a DNA kit at 10% OFF (the discount will be reflected when you add the product).
This will ensure that you have everything you need to embark on your genetic journey.
AncestryDNA Kit (currently no additional discount available)
Once you receive your kits, you can follow the instructions given by the respective service providers to collect your sample and ship it.
After you receive your DNA test results from the kit, follow the instructions provided here to upload your DNA data to our secure platform.
If you have not purchased the Xcode Life reports, you can check out our money-saving bundles here.