Despite advances in medical technology, predicting heart attacks remains a challenge. With heart disease being the leading cause of death worldwide, humans would benefit enormously if we could predict the odds of getting heart disease. With the advent of artificial intelligence (AI), there is growing hope that we can improve our ability to predict and prevent heart attacks. Can AI predict heart attacks? Let's explore this fascinating question together.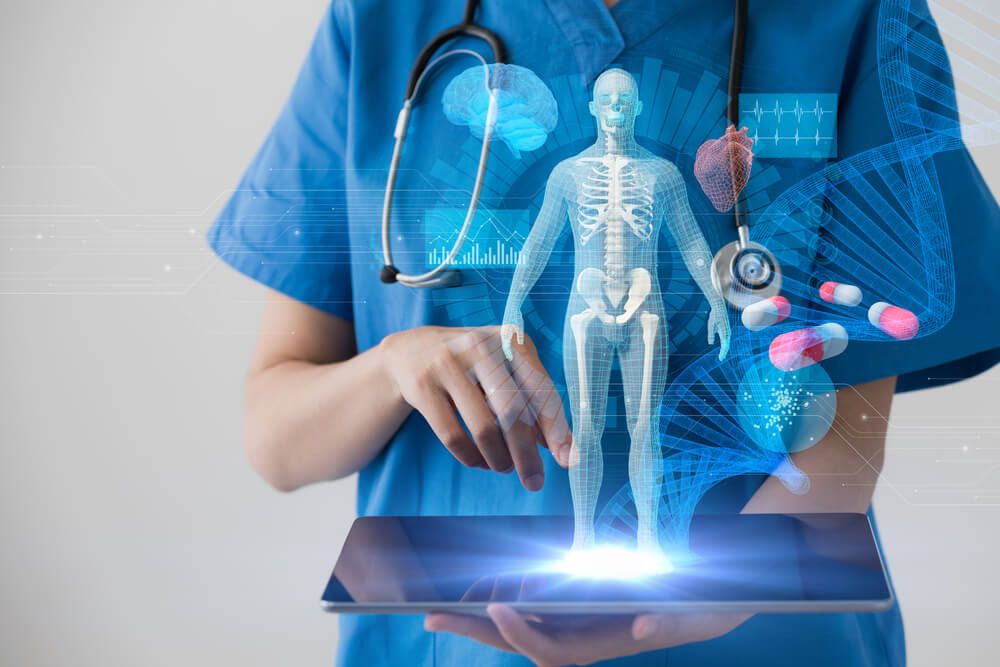 Cardiac Arrests: Types and Prevalence
Cardiac arrest is a condition when the heart stops beating suddenly.
It stops blood flow to other vital organs, which can starve them of oxygen, called hypoxia.
It ultimately leads to irreversible organ damage and even death.
Before a cardiac arrest, a person might experience nausea, chest pain, dizziness, and shortness of breath.
Cardiac arrest can be caused either by atrial or ventricular fibrillation.
When the heart's ventricles beat irregularly, blood flow to vital organs and other body parts can slow down or completely stop.
When the SA node, the heart's atria, malfunctions, it does not generate an impulse for a heartbeat.
It can also cause irregular heartbeat and cardiac arrest.
People who have a history of heart disease in the family or are suffering from diabetes or hypertension are more prone to cardiac arrests.
Obesity and low potassium and magnesium in the diet can also increase the risk of suffering a cardiac arrest.
Potential Of AI In Healthcare
AI has tremendous potential to revolutionize healthcare.
With its ability to analyze vast amounts of data and detect patterns, AI can help diagnose diseases earlier, develop more personalized treatment plans, and improve patient outcomes.
AI-powered systems can also help reduce human error.
Additionally, AI can help researchers discover new drugs and therapies and streamline the drug development process.
The potential benefits of AI in healthcare are vast, and as the technology continues to evolve, we can expect even more innovative applications that will transform the field.
How can AI predict heart attacks?
Studies have shown that sudden cardiac arrests due to irregular heartbeat are the leading cause of death.
Yet, there is minimal healthcare professionals can do to stop such deaths.
Researchers have found that many people at low risk of cardiac arrest are getting defibrillators, leaving those at a higher risk vulnerable.
AI algorithm can determine who is at risk of cardiac arrest and when it can potentially occur, increasing the chances of treatment of vulnerable patients.
AI can predict heart attacks by analyzing large amounts of patient data and identifying patterns and risk factors associated with heart disease. Some of how AI has been used to predict heart attacks include:
Analyzing medical images: AI algorithms can be trained to analyze medical images such as CT scans and MRIs to identify signs of heart disease. For example, Johns Hopkins trained a neural network program to study cardiac scarring on contrast-enhanced cardiac images to detect patterns and relationships not visible to the naked eye. The algorithms' predictions were not only significantly more accurate on every measure than doctors but they were also validated in tests across several centers with different images and different patient data.
Monitoring patient data: AI can monitor patient data such as blood pressure, heart rate, and cholesterol levels and identify changes or trends that may indicate an increased risk of heart disease. For example, a study published in the journal Circulation found that an AI system that analyzed heart rate variability data was able to predict the onset of atrial fibrillation, a common type of heart rhythm disorder.
Identifying risk factors: AI can analyze a patient's medical history, lifestyle, and other risk factors to predict their likelihood of developing heart disease.
Overall, while more research is needed, the current evidence suggests that AI has great potential to improve our ability to predict heart attacks and other cardiovascular diseases.
Different Types Of AI Algorithms Used For Heart Attack Prediction
SSCAR
A new type of AI called Survival Study of Cardiac Arrhythmia Risk (SSCAR) can change how doctors diagnose and treat cardiac failures.
This technology can detect minute cardiac scarring that the naked eye might otherwise miss.
Cardiac scarring can be caused by long-term hypertension and previous heart attacks.
Detecting such abnormalities in the heart can significantly increase patients' chances of getting treatment early on.
QUARTZ
It is an AI-enabled tool that studies the imaging of the retina's veins and arteries and combines it with other known risk factors to predict vascular health and death.
The researchers used the tool to scan images from 88,052 UK Biobank participants aged 40 to 69. They found the data computed by Quartz was significantly associated with cardiovascular disease, deaths and strokes
Coronary Plaque Buildup
Investigators from Cedars-Sinai have created an AI-enabled tool to help predict heart attacks.
The tool analyzes the coronary computed tomography angiography (CTA) 3D images of the heart and arteries to study the plaque buildup in the arteries.
The tool accurately predicted which patients would experience a heart attack in five years based on the amount and composition of plaque in arteries that supply blood to the heart.
Can Apple Watch Predict Cardiac Arrest?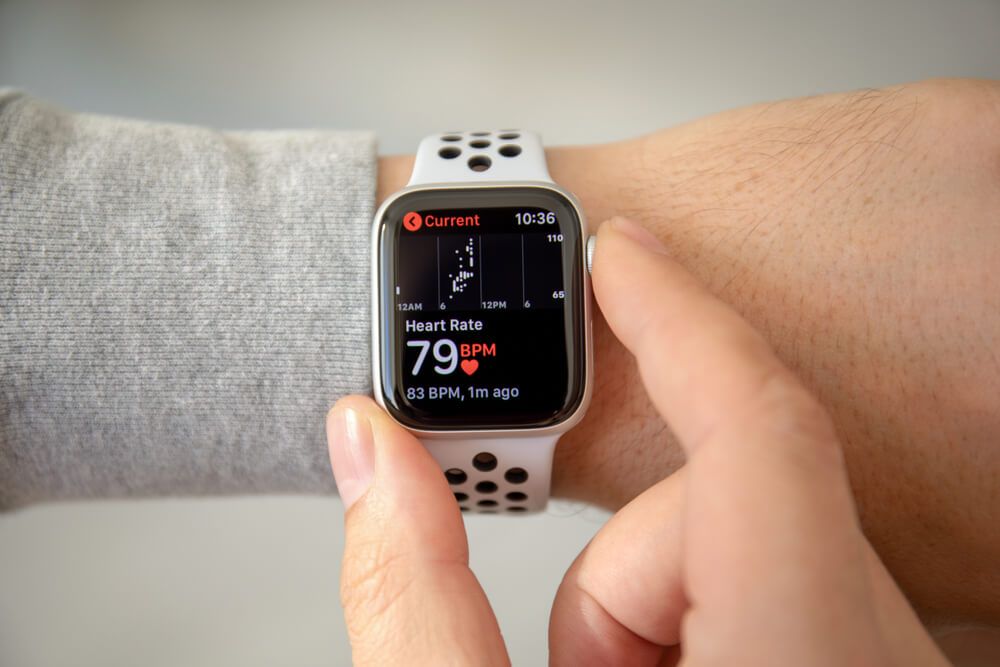 Apple watches have optical sensors and electrocardiograms to detect health issues early.
Recent studies show that Apple watches can detect irregular heartbeats and potential cardiac failure.
Although it cannot prevent a heart attack, Apple watches can alert the user and detect any abnormality before a formal diagnosis.
Benefits and Limitations of AI in Heart Health Prediction
AI can monitor patients' heart health and alert them if anything unnatural occurs.
It implies that patients can get treatment faster, potentially saving a life.
Many physicians have argued that AI should always be used as a guiding tool rather than something that can diagnose diseases.
Algorithms cannot replace the years of experience of healthcare professionals.
AI and algorithms should always be used in context and under healthcare professionals' guidance for maximum benefits.
Future Direction of Research For AI In Heart Health Monitoring
If AI is widely used to predict patients' health, it has the potential to revamp the healthcare system completely.
It can help safeguard patients from potentially fatal heart attacks.
It can also help doctors monitor their patients better and provide more personalized treatment plans.
Summary
AI can potentially transform the diagnosis and treatment of diseases.
Heart attack is one of the leading causes of death worldwide.
AI can provide accurate predictions about heart attacks before a clinical diagnosis.
It can speed up treatment and potentially save lives.
However, AI can never replace the human angle involved in healthcare.
AI, coupled with the expertise and experience of healthcare professionals, can help patients get better medical care.
References