With the ever-increasing stress and anxiety levels, we all feel overwhelmed at times. There are days that leave us perplexed and unable to focus on work. And more often than not, such episodes of brain fog occur at the most inconvenient times. Is there an easy way to fight it? Turns out, some vitamins are very effective when it comes to fighting brain fog. Let's have a look at what these are and what your top choices of brain fog fighting-foods should be.
Also Learn: Is Your Brain Fog A Symptom Of Underlying Health Condition? Find Out Your Risk For 50+ Health Conditions With The Gene Health Report
What Is Brain Fog?
Brain fog is a condition that includes a set of symptoms like declining memory, focusing issues, difficulty in processing information, fatigue, and scattered thoughts.
Brain fog is not a medical condition by itself.
Causes of Brain Fog
Stress
Chronic stress can cause mental fatigue.
The exhaustion arising out of this can make it harder to think and focus.
Lack of sleep
Sleep quality influences how your brain functions.
Inadequate or low-quality sleep can hamper your concentration and lead to muddled thinking.
Nutritional deficiencies
Vitamin B12 is a brain nutrient that supports healthy brain function.
Vitamin B12 deficiency can result in brain fog.
Medications
Brain fog is a side effect of many classes of drugs like antianxiety drugs, antidepressants, dopamine agonists, beta-blockers, and statins.
If you observe brain fog while taking medications, talk to your doctor about lowering the dose or switching to another medication.
Other medical conditions
Frequent brain fog may occur due to an underlying medical condition. Some of them include
Autoimmune disorders
Chronic fatigue syndrome
Depression
Autism
Hypothyroidism
Celiac diseases
Alzheimer's
Top 7 Vitamins For Brain Fog/ Top Supplements For Brain Fog
Vitamin C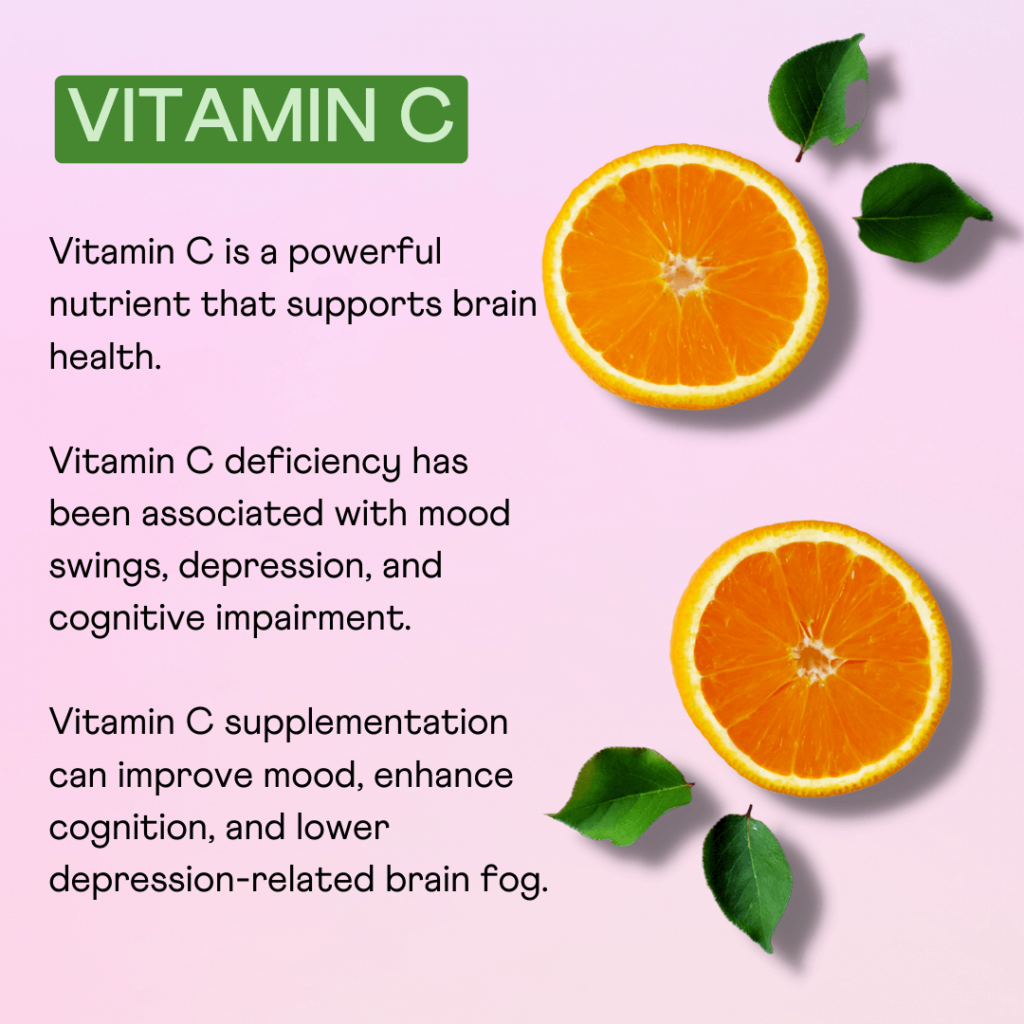 Vitamin D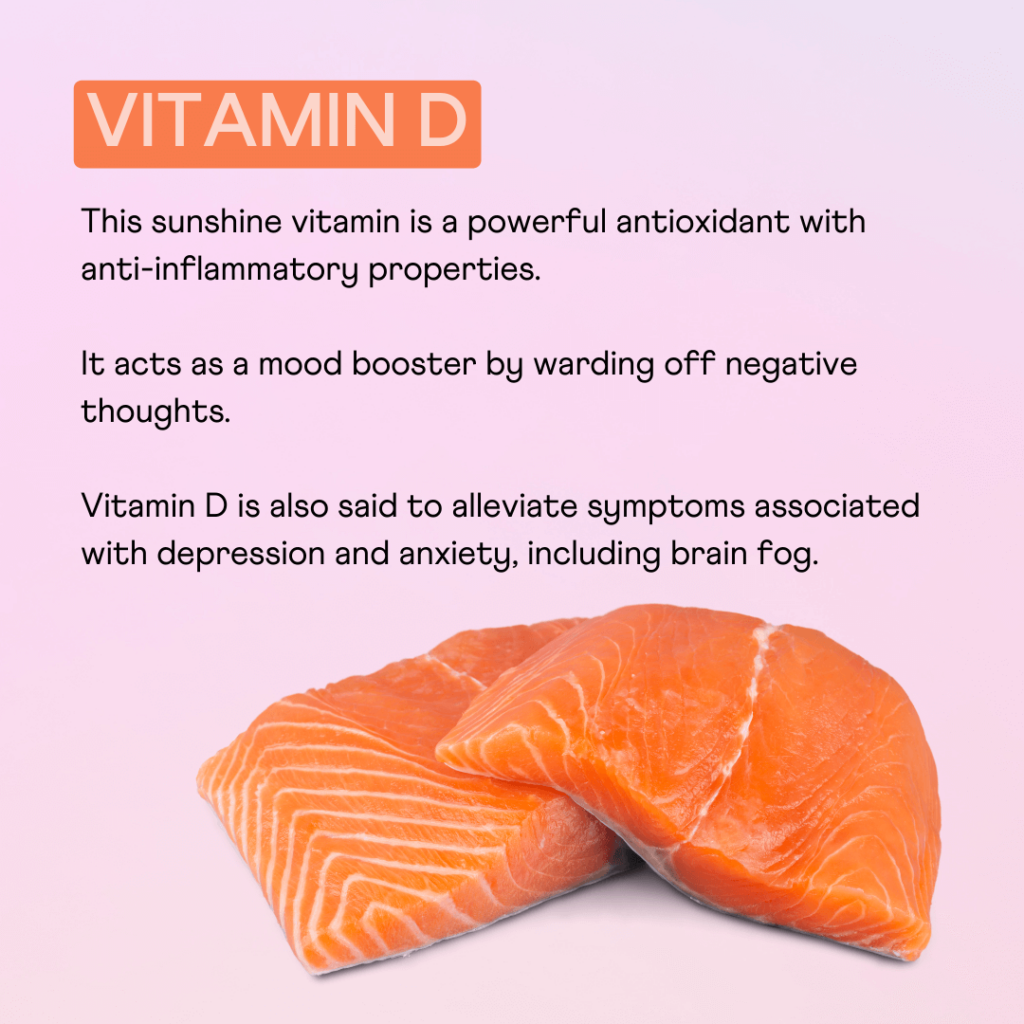 Omega-3s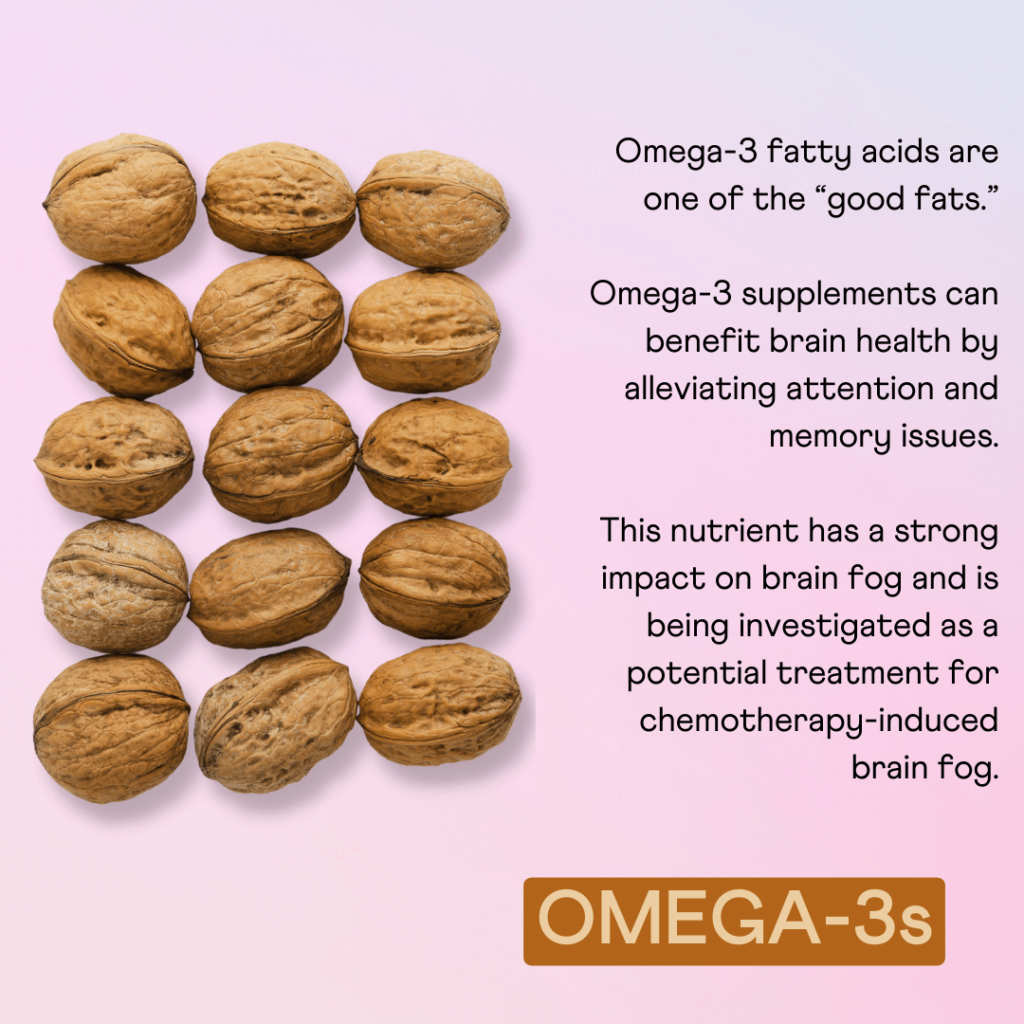 Magnesium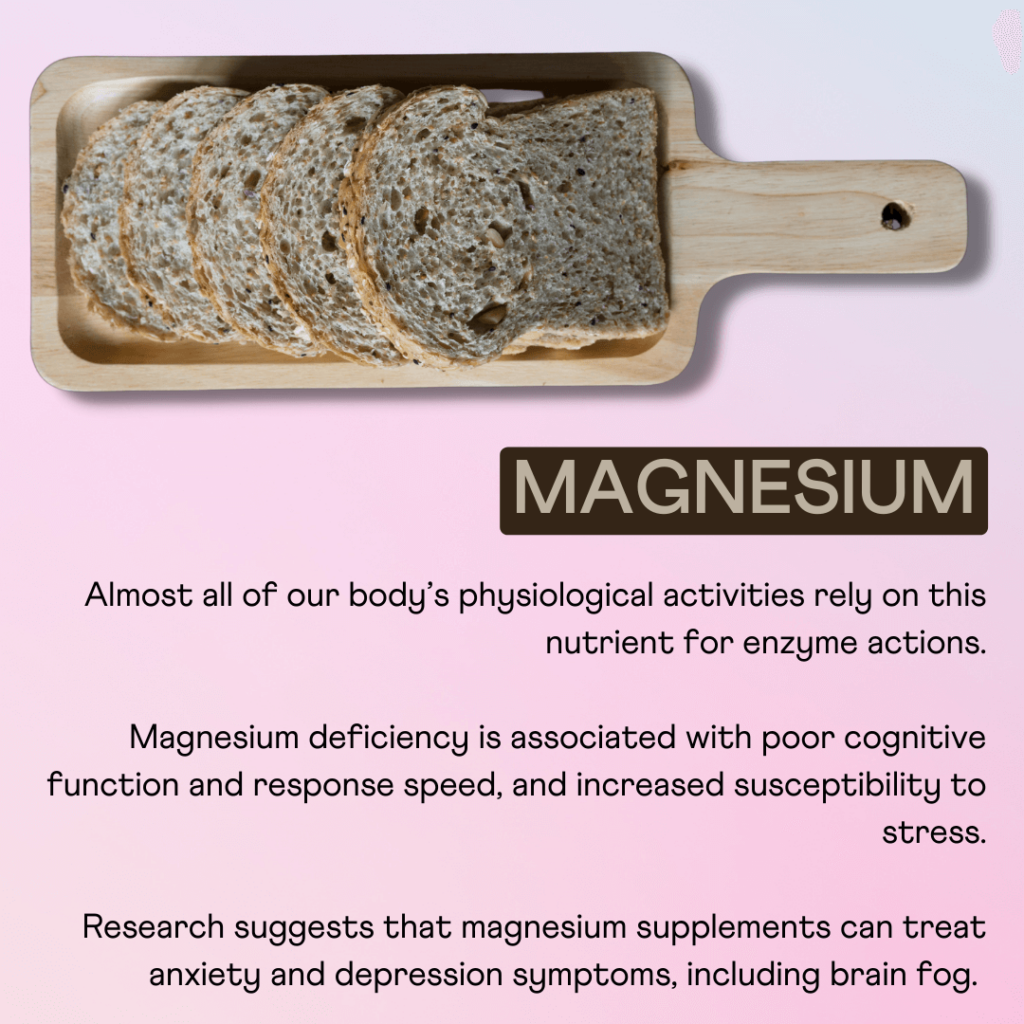 B Complex Vitamins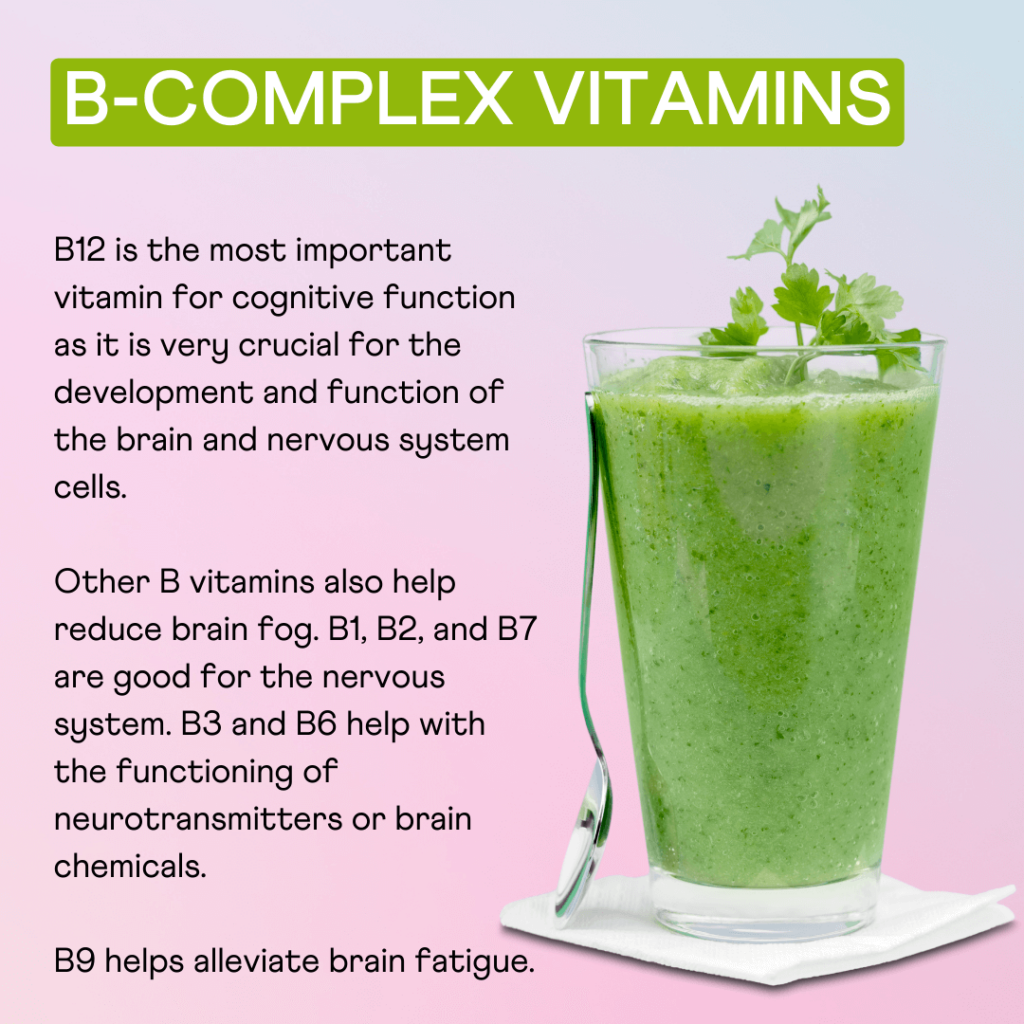 Vitamin E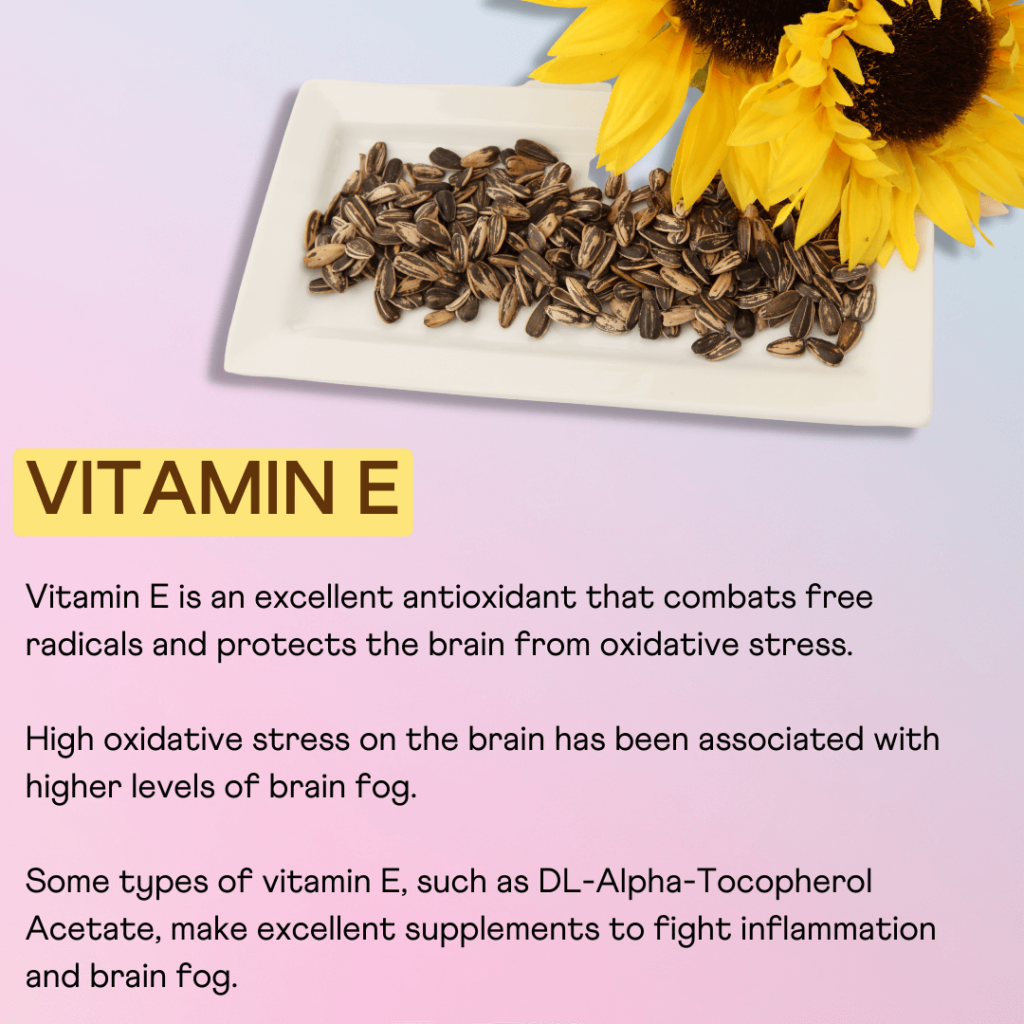 L-theanine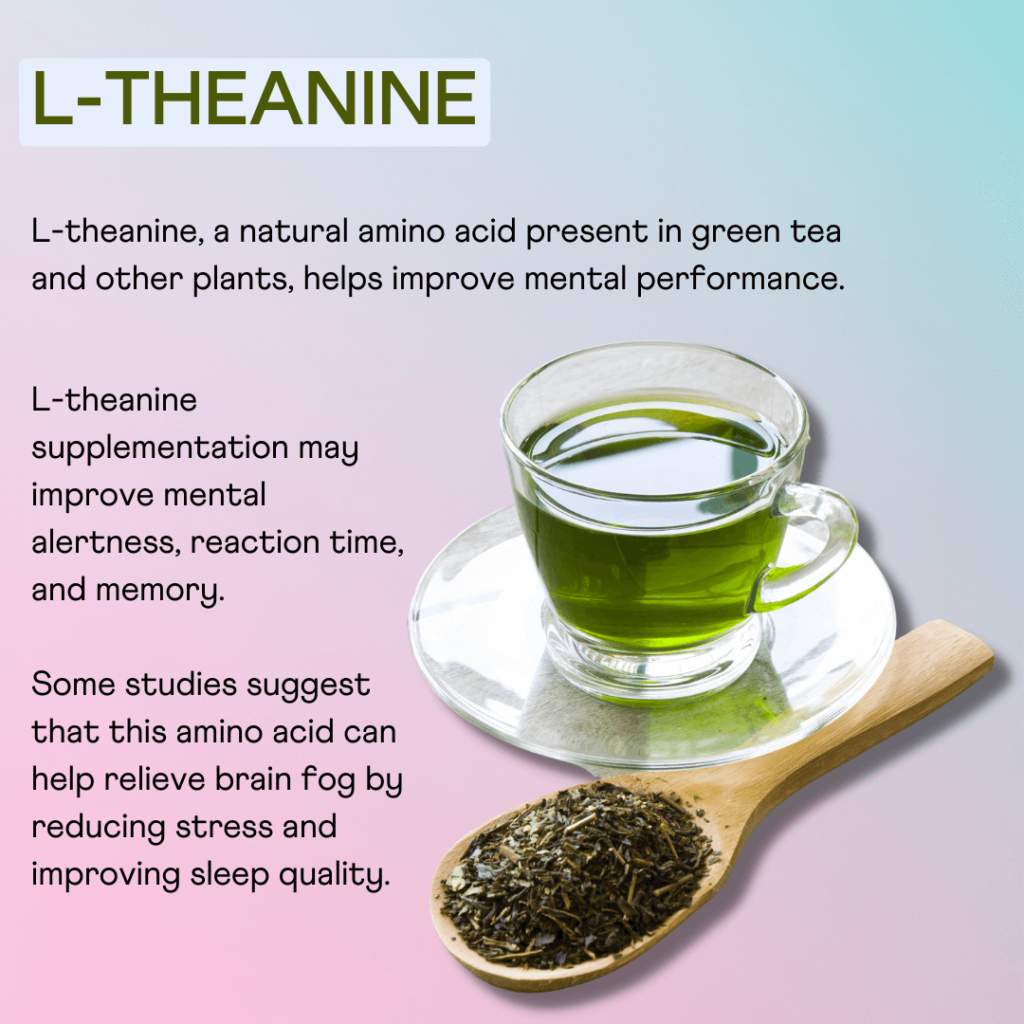 Are You Meeting Your Nutritional Needs? Find Out With Xcode Life's Gene Nutrition Report.
Best Foods To Fight Brain Fog
Foods rich in the above-mentioned nutrients can enhance your overall brain health, which may help reduce brain fog symptoms.
Walnuts - Rich in omega-3s
Citrus fruits - Rich in vitamin C
Avocados - Rich in vitamin E and magnesium
Spinach - Rich in B vitamins
Oily fish - Rich in vitamin D
Beans and legumes - Rich in magnesium
Green tea - Rich in L-theanine
Olive oil - Rich in omega-3s
Summary: Vitamins For Brain Fog
Brain fog is characterized by a set of symptoms, including difficulty concentrating, scattered thoughts, and mental fatigue.
Chronic stress and lack of sleep can result in brain fog. It is also caused by certain medications and medical conditions.
Nutrient intake through supplementation and food is one of the best ways to tackle brain fog. Some vitamins and minerals that help fight brain fog are vitamin C, vitamin D, vitamin E, B vitamins, magnesium, omega-3s, and L-theanine.