Xcode Life's Gene Skin report targets genes associated with the risk of skin conditions and skin damage. This reports can help you understand your skin. The report also includes tips to modify your skincare routine according to your genetic type for healthier-looking skin.
Skin Genetics
Have you ever wondered about what controls the differences in human skin color; why your friend tans under the sun much faster than you do? The answer to these questions, in part, is due to genetics. Since each individual has a unique genetic makeup, following a generic skincare routine may not benefit you. Understanding your skin better means to develop a personalized skincare routine.
Gene Skin Report
The Gene Skin report profiles genes that have been shown to influence the risk for glycation, atopic dermatitis, UV sensitivity, stretch marks, and other skin-related traits.
The Summary Table in the report indicates your outcome for each trait.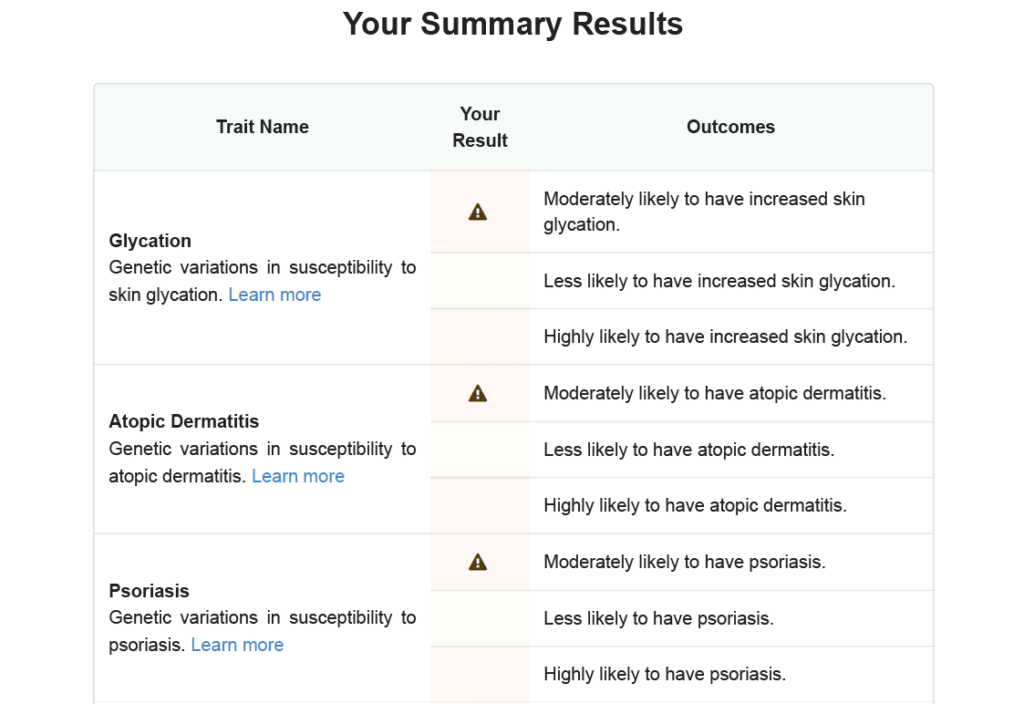 Along with your outcome, the details of the genes analyzed for each trait are also provided. The report comes with personalized recommendations based on your results. These recommendations are to be followed only after consulting with your medical practitioner. You can click on "Learn More" for more information on each trait.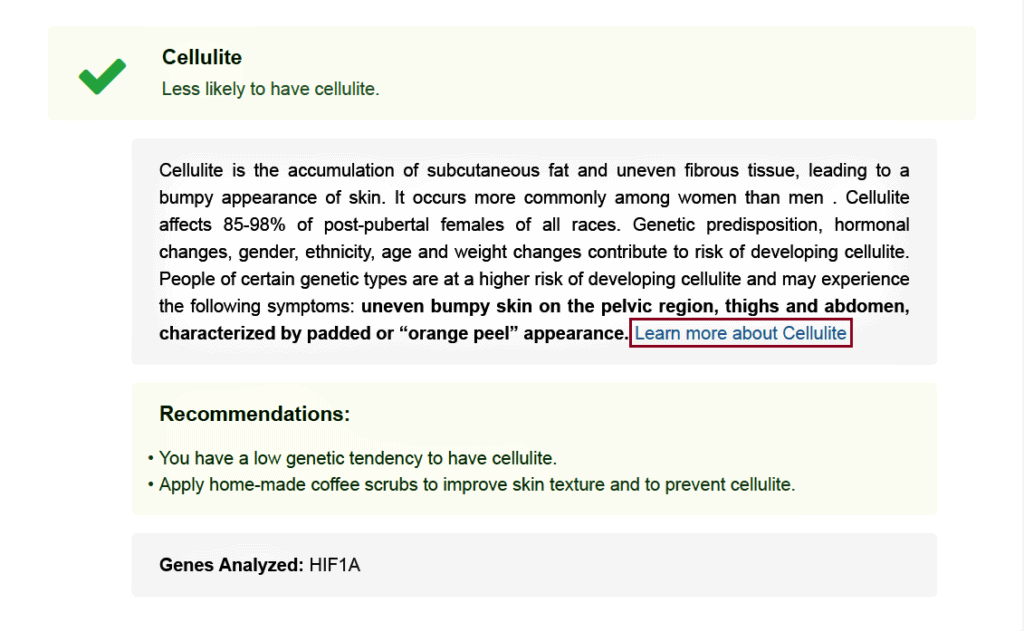 What are the traits covered in this report?
The report analyzes genes associated with 23 skin-related traits, including glycation, atopic dermatitis, contact dermatitis, psoriasis, wrinkle and collagen degradation, stretch marks, acne, vitamin needs, and others. For a comprehensive list of the traits covered, click here.