Water dripping, pen clicking, clock ticking, food chewing - does even reading about these sounds create an uncomfortable sensation in you? For some people, certain sounds like these trigger a strong emotional response. This condition is called misophonia and is strongly influenced by your genes.
Why Does Misophonia Occur?
Occasionally, it is common for people to get irritated by certain sounds - like sitting next to someone on an airplane chewing their Pringles every so loudly.
But in people with misophonia, such sounds cause a severe reaction leaving them in psychological distress.
Their sensitivity to sounds triggers the fight or flight response leading to symptoms like
Increased heart rate
Skin flushing
Tensed feeling
Trembling
Dilated pupils
Such reactions can interfere with everyday life.
In some cases, misophonia can lead to physical and verbal aggression.
These reactions are involuntary and are triggered when the sound activates the autonomous nervous system, which is responsible for regulating fight or flight response.
The Genetics Angle
Previous studies have noted that misophonia tends to run in families, indicating a potential genetic link.
A marker near the TENM2 gene has been associated with misophonia risk.
This gene produces the teneurin-m2 protein that helps different cells communicate with each other.
Teneurin-m2 is largely found in the brain, helping the organ form neural networks.
Researchers hypothesize that certain changes in the TENM2 gene cause teneurin-m2 to function a little differently, resulting in neural changes.
These changes may result in increased awareness of repeated noises or increased emotional triggers to external stimuli.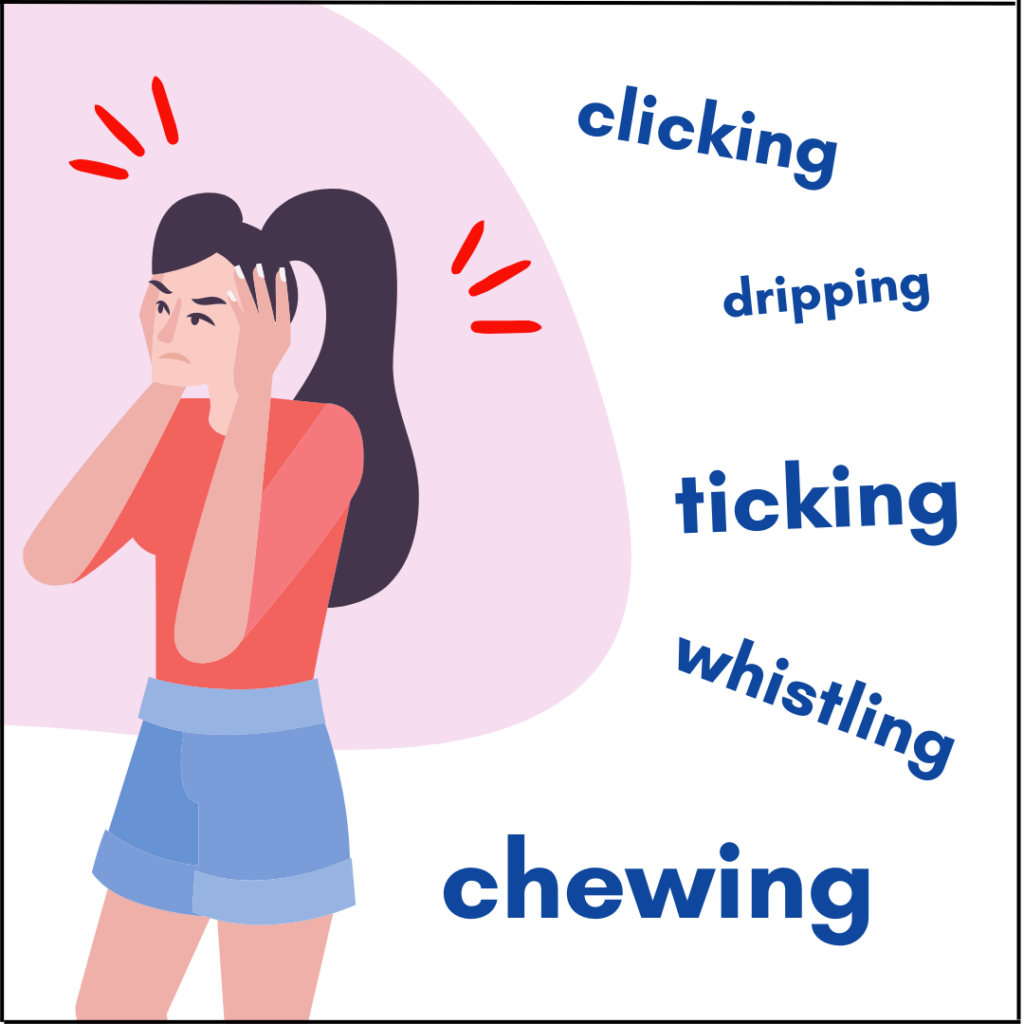 Did You Know?
Misophonia is more common among people with other conditions like:
Obsessive-compulsive disorder
Anxiety disorder
Tourette syndrome
Tinnitus
Explore Your DNA Raw Data
Curious about your misophonia genes? Here's how you can learn about it in 3 simple steps:
Download your raw data file from 23andMe, Ancestry DNA or any other ancestry company. If you don't have one, you can get a 23andMe kit from here.
Buy the Gene Allergy Report (or Xcode Life Premium Pack for a 70% discount)
Upload your raw data and get your results in 24 hours.