In recent years, TikTok has not only been a platform for dance challenges and viral pranks but has also emerged as a hub for fitness enthusiasts seeking innovative ways to stay in shape. Cozy Cardio is the latest fitness trend sweeping the app, which promises to blend the comfort of your living room with the benefits of a heart-pumping workout. But what do experts have to say about this new phenomenon? Is it just another fleeting trend, or does it hold genuine merit for those looking to achieve their fitness goals? Dive into our comprehensive analysis to find out.
Did you know? Genes have a significant influence on our physical abilities, affecting athletic performance and overall well-being. Our fitness report examines genes related to endurance and strength, muscle performance, and your response to exercise. Learn more.
What Is Cozy Cardio?
Cozy cardio is a new workout trend created by the TikToker Hope Zuckerbrow.
Her TikTok page, ' Cozy Cardio Club,' has over 5.6 million views.
As the name suggests, this is a workout done cozily in the comforts of your home, with PJs, warm lighting, and probably some light music.
How Does It Work?
According to Zuckerbrow, working out doesn't have to be intimidating.
Many people avoid going to the gym and working out because they aren't comfortable with the process.
With cozy cardio, the environment remains cozy, comfortable, and inviting.
You could watch a movie or your favorite show while walking or jogging on the treadmill from the living room.
Light some candles up, have your favorite drink made, and create an inviting ambiance before starting your walking or stretching.
Zuckerbrow, in most of her cozy cardio club videos, starts by making iced coffee, putting on her socks, and finding the right show to watch on her television.
She walks on her walking pad at three mph and slowly increases to up to five mph.
Zuckerbrow always gives time to cool off at the end, ensuring the calves and glutes are stretched enough.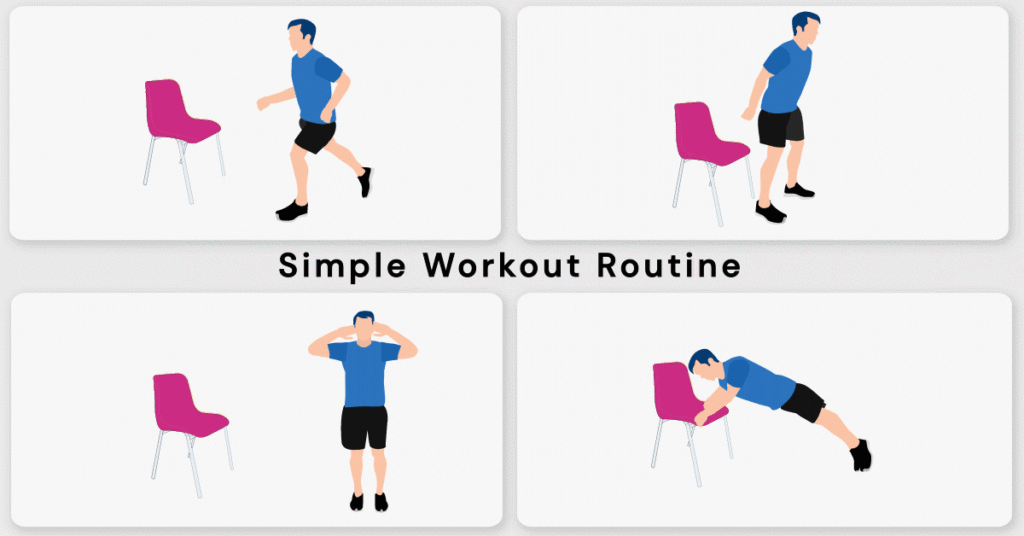 Does Cozy Cardio Improve Mental Health?
If you are a person who is 'gym-timated' and gets stressed out with the mere thought of working out, then cozy cardio can be a good option.
It can also be the perfect stepping stone to reduce people's anxiety towards working out.
If working out is new to you, then cozy cardio can help you get used to moving the body and stretching the muscles without making long-term commitments to the gym.
Is Cozy Cardio Enough To Meet Fitness Goals?
With all the benefits of cozy cardio, it may still not be a complete package if you want to meet your workout goals and actually get fit.
Putting on fuzzy socks or warm slippers may prevent you from walking at higher speeds on the walking pad or treadmill.
You could consider this when you don't feel like going to the gym or walking outdoors.
Switching regular workout days with a few days of cozy cardio can keep the trend interesting and excite you about staying physically active.
Picking high-calorie beverages and snacks for your cardio sessions may turn counterproductive.
So, choose the cozy food and beverage add-ons carefully.
Hand Picked Content For You
ACE Gene: The Key To A Fit And Healthy Lifestyle!
What Experts Say
"I don't mind the idea of finding new forms of exercise that are enjoyable, as they can lead to better workout retention over the long term. We just need to make sure that we don't get caught thinking that a super light exercise session daily will always be enough," said Mike Hamlin, a certified fitness coach, to health.com
He also added, "I love this because incorporating elements of comfort and entertainment can potentially make the experience more appealing and get more people involved."
Another personal trainer, Josh York, expressed his thoughts on cozy cardio to health.com, where he said that for a workout to be effective, the muscles must be worked well. Achieving this, in most cases, might push you to a point where you feel a little discomfort.
He added that the key to making cozy cardio effective would be to achieve a healthy compromise and incorporate elements of comfort with a few small challenges, like adding an incline to the treadmill walk.
Getting Started With Cozy Cardio
You can start with cozy cardio by first identifying the definition of cozy for you.
Is it candles, comfortable PJs, music, or watching one of your favorite shows with some coffee in hand?
Do you feel cozier in the mornings, or do you want to try this at the end of the day?
Create a setup that works for you, and start your workouts with a vibe.
How To Reap The Fullest Benefit Of Cozy Cardio?
The idea that working out can be relaxing and calm is undoubtedly a new concept.
When people think of working out, they can only relate it to tight activewear, energy drinks, a loud environment, and sweat and tiredness.
If you want to reap the full benefit of cozy cardio, then understanding its idea is important.
The basic idea of cozy cardio is staying comfortable but working out enough to increase the heart rate.
Start slow and increase the speed with which you walk.
Make sure you gradually increase the intensity of the activity to increase blood flow to the muscles.
If you are used to working out, do not switch entirely to cozy cardio.
Instead, use these when you aren't keen on high-intensity workouts and want something calming and relaxing.
Make use of the cozy ambiance to increase the workout time. Try walking for ten minutes more each day so you really build stamina.
Summary
Cozy cardio is a new TikTok trend with millions of followers for its novelty.
This technique allows the person to stay comfortable and cozy while getting the day's cardio workout done.
With cozy cardio, you can light candles, put on your favorite show on the television, make an iced coffee or a refreshing drink, and walk in your PJs inside the comforts of your home.
Fitness enthusiasts largely support cozy cardio and believe that making working out calm, relaxing, and cozy is a positive step in getting more people to stay active.
Cozy cardio is great for people who have anxiety about working out or cannot get up and hit the gym regularly.
Reference