Xcode Life's Gene Fitness report analyzes genes associated with your physical fitness, sports performance, and athletic ability. The report can help modify your fitness training according to your genetic type for better results.
Genetics and Fitness
Genetics is becoming more popular in the field of sports and fitness. Professional sports teams around the world are beginning to incorporate genetics in their fitness regime. Research shows that your efficiency in performing certain physical activities is linked to your genes.
Gene Fitness Report
The Gene Fitness Report profiles genes that have been shown to influence endurance, performance, aerobic capacity, power, strength, and other attributes related to fitness.
The Key Takeaways section of the report highlights how you are likely to respond to power and endurance exercises. Based on your genetic type, you will also find a personalized exercise plan, including the frequency, duration, intensity, and type of exercise that would best suit you.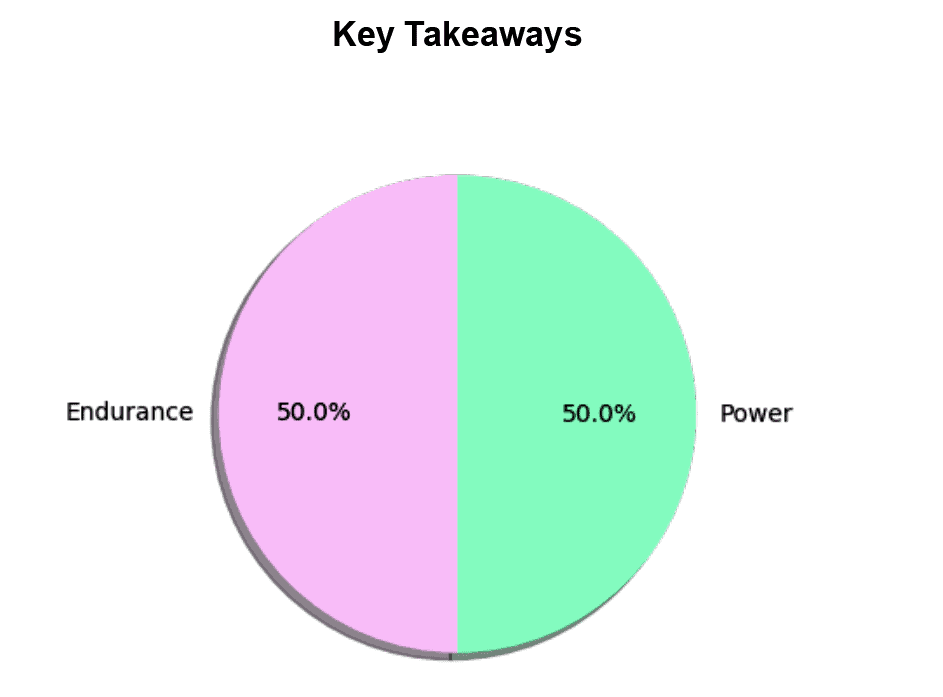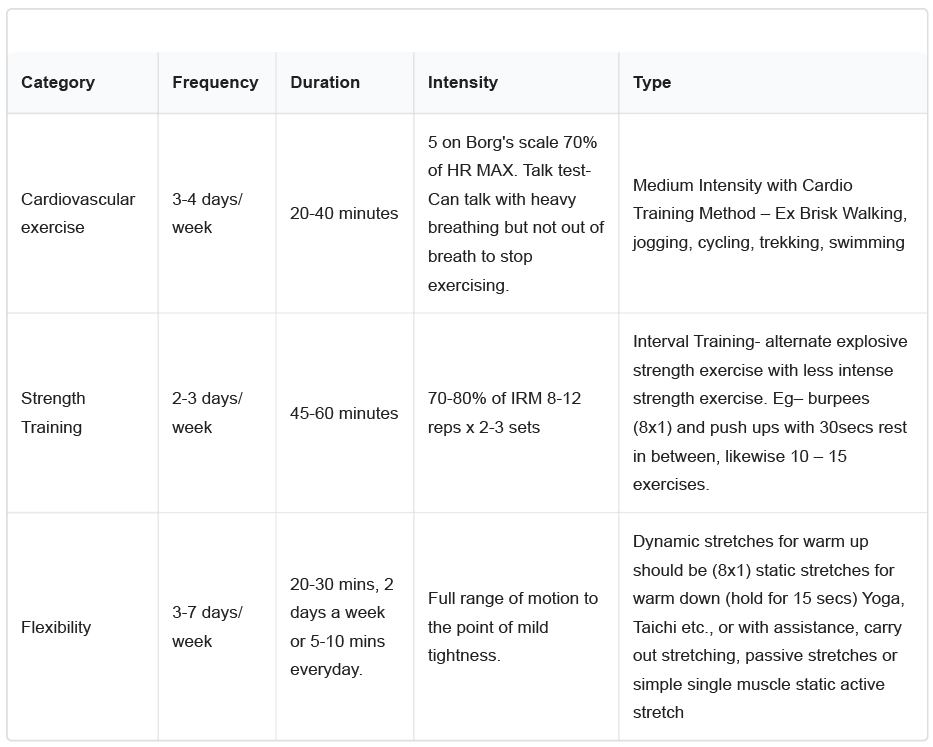 The Summary Table in the report indicates your outcome for each trait.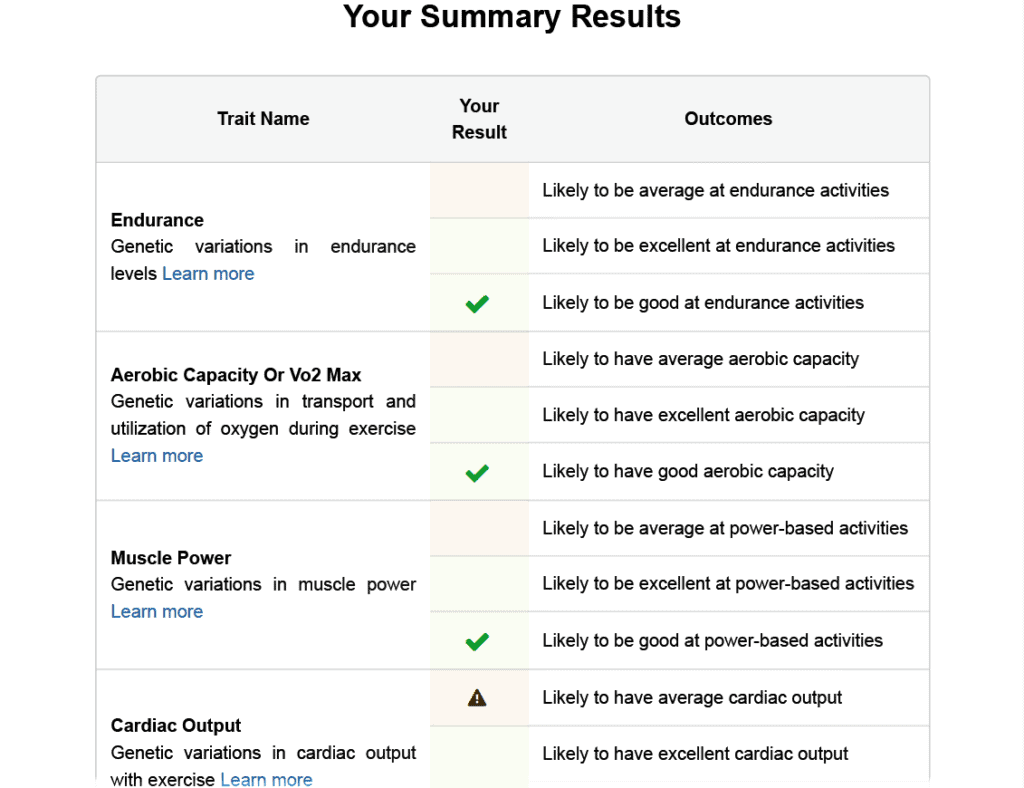 Along with your outcome, the details of the genes analyzed for each trait are also provided. The report comes with personalized recommendations based on your results. These recommendations are to be followed only after consulting a trained fitness professional. You can click on "Learn More" for more information on each trait.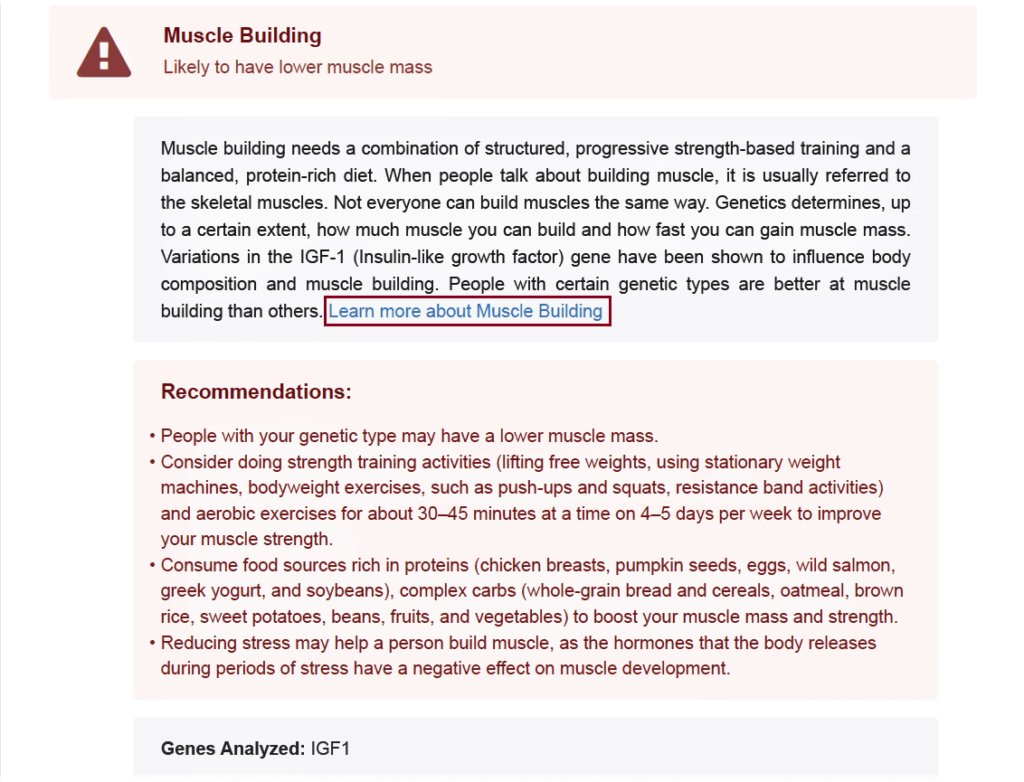 What are the traits covered in this report?
The report analyzes genes associated with 16 fitness traits which include, power, flexibility, exercise motivation, the likelihood of injury, and weight loss or weight gain with exercise. For a comprehensive list of the traits covered, click here.