Do your cheeks turn red like an apple whenever you drink? You may be experiencing what is called an "alcohol flush reaction." Due to specific genes, some people cannot process alcohol normally, leading to a red face.
What Happens In An Alcohol Flush Reaction?
Whenever you drink, the alcohol is converted to a compound called acetaldehyde, which is toxic.
Acetaldehyde is also what causes the dreaded hangover symptoms.
Usually, acetaldehyde is broken down into a non-toxic compound called acetic acid, which is excreted through urine.
But some people have difficulty breaking down the acetaldehyde, which leads to the alcohol flush reaction.
How Does Genetics Play A Role?
The ALDH2 gene produces aldehyde dehydrogenase 2, the enzyme responsible for converting acetaldehyde to acetic acid.
Some people have a change in the ALDH2 gene, leading to a deficiency in this enzyme. This leads to a slower conversion of acetaldehyde to acetic acid.
This can lead to unpleasant side effects like hangovers, flushing, and heart palpitations.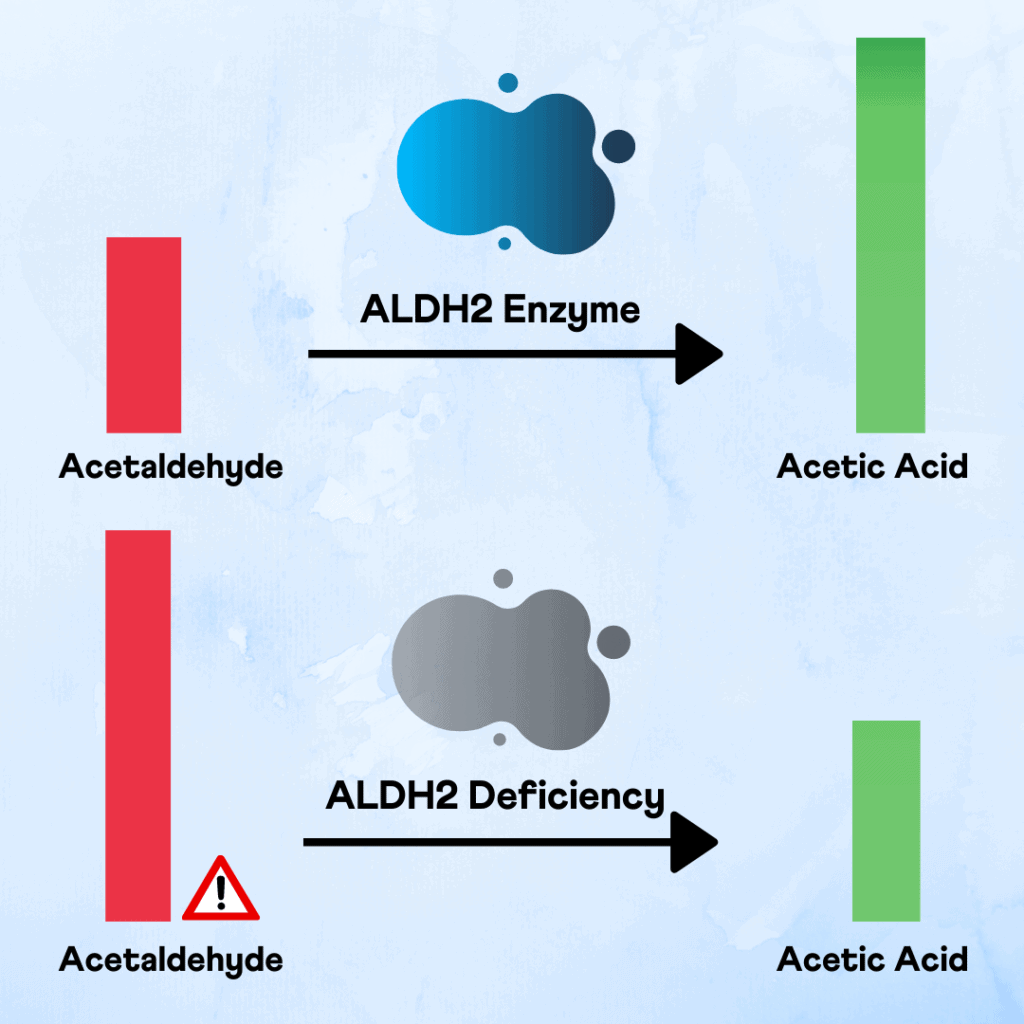 Did You Know?
The alcohol flush variant is the most common in the East-Asian population, with nearly 45% of people experiencing it.
Explore Your DNA Raw Data
Curious about your alcohol-flush genes? Here's how you can learn about it in 3 simple steps:
Download your raw data file from 23andMe, Ancestry DNA or any other ancestry company. If you don't have one, you can get a 23andMe kit from here.
Buy the Gene Nutrition Report (or Xcode Life Premium Pack for a 70% discount)
Upload your raw data and get your results in 24 hours.