Abstract
Exercise-induced muscle damage is the muscle soreness or fatigue associated with exercise. It especially occurs when performing a novel or unaccustomed exercise. Tart cherry juice is a popular post-workout drink. The antioxidant and anti-inflammatory properties of the cherries offer a protective effect against muscle damage and help reduce inflammation. A meta-analysis published in the international journal of sports nutrition and exercise metabolism has reported that tart cherry juice boosts muscle strength recovery and reduces post-workout soreness.
Tart Cherry Juice: What Are The Health Benefits?
The sparkling crimson cherry juice is not only a bracing drink but also provides certain health benefits. 
Tart cherry juice is made from hybrid cherries called Montmorency cherries.
Montmorency cherries usually ripe early, and they are highly used for making pies, preserves, and juices due to their sour taste.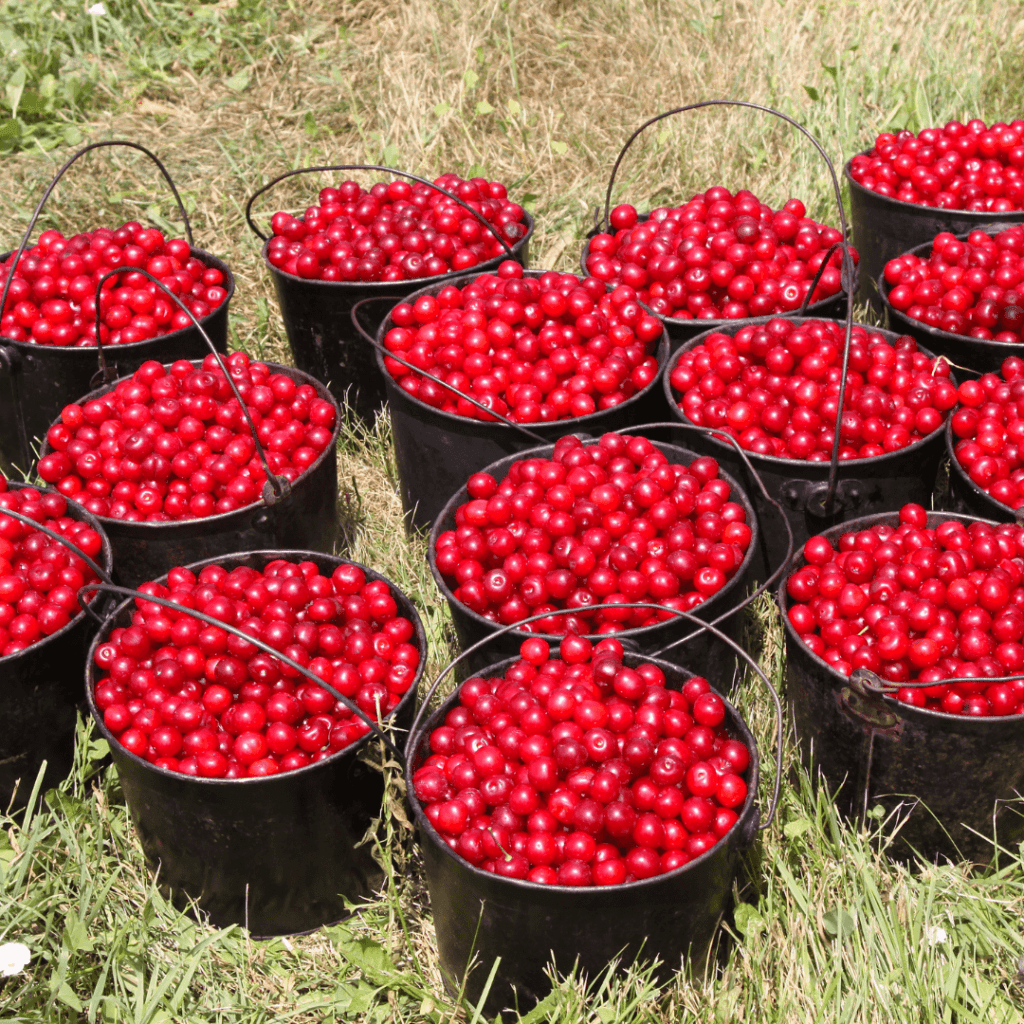 Image: Montmorency Cherries
Apart from having a rich taste, they are also high in antioxidants, fiber, potassium, calcium, iron, magnesium, and folic acid.
Tart cherries are rich in an anti-inflammatory compound called anthocyanin, which provides relief against inflammation associated with arthritis.
Consuming tart cherry juice increases the production of melatonin, a sleep hormone, in our bodies. Thus, tart cherry juice is very effective for managing sleep-related issues.
Antioxidants in tart cherries help reduce oxidative damage and improve cognitive abilities, especially in older people.
The most popular benefit of tart cherry juice is exercise recovery.
The high levels of flavonoids and anthocyanins present in tart cherry juice lessen the oxidative damage caused by exercise.
It is also found to lessen pain following exercise and decrease inflammation biomarkers.
Also Read: The Genetics of Exercise Recovery
Tart Cherry Juice And Exercise Recovery - The Meta-analysis
The researchers from St. Mary's University and Northumbria University, England, documented the exercise recovery benefits of tart cherry juice.
The study results were published in the International Journal of Sports Nutrition and Exercise.
The meta-analysis of 14 studies included 223 male and 71 female participants whose average age was 26 years.
The participants were supplemented with American-grown Montmorency tart cherry juice, supplements, concentrate, and powder in all of the studies.
The participants' blood biomarkers - C - reactive protein, creatinine kinase, interleukin 6, and tumor necrosis factor-alpha level- were measured.
| | |
| --- | --- |
| C - reactive protein (CRP) | This test is done to check for inflammation in your body. CRP levels increase with inflammation. |
| Creatinine kinase (CK) | CK plays a role in energy production. Measuring CK levels can help identify tissue or muscle damage. |
| Interleukin 6 (IL6) | IL6 regulates inflammatory and immune responses. IL6 test helps evaluate a person for conditions associated with inflammation. |
| Tumor necrosis factor alpha (TNF-α) | TNF-α regulates various signaling pathways that lead to cell death in the event of infection or cancer. This test is done to checkfor any infections in the body. |
Study Findings
Tart cherry juice consumption led to a significant effect on muscle strength and muscle power recovery
There was a substantial effect on the recovery of jump height and a smaller, yet significant impact on sprint speed
With regards to the biomarkers, a significant change was observed for CRP and IL-6 but not for CK.
The study finally concluded that tart cherry juice could aid the recovery of muscle function and reduce muscle soreness post a strenuous workout session.
However, the mechanism behind this effect of tart cherry juice is yet to be determined.
Summary
Tart cherry juice has excellent properties that favor one's health. It's rich in many micronutrients and has a very strong anti-inflammatory effect.
A recent study has reported that cherry juice enhances exercise recovery, reduces muscle soreness, and improves muscle strength.
References
https://www.nutraingredients-usa.com/Article/2021/02/11/Meta-analysis-finds-tart-cherry-juice-effective-exercise-recovery-aid
https://www.sleepfoundation.org/nutrition/tart-cherry-juice
Xcode Life's Gene Fitness Report Walkthrough
Get Deep Fitness Insights From Your 23andMe, AncestryDNA Raw Data