Xcode Life analyzes data ranging from a few genes to whole genomes to generate health-related reports spanning across various categories, including nutrition, fitness, skin, allergy, etc.
They accept data from a variety of platforms, including Illumina, Affymetrix, Sequenom, and many others.
About Accepted Raw Data Providers
You can use your DNA raw data from service providers like 23andme, AncestryDNA, MyHeritage, FTDNA, LivingDNA among several other companies to sign-up with Xcode Life.
You can visit this link for a complete list of the service providers accepted by this company.
About the Reports
Xcode Life offers 11 health-related reports that cover over 700 categories.
1. Gene Allergy
Covers over 10 categories, including traits like Pet Allergy, Gluten Sensitivity, Pollen Allergy, etc.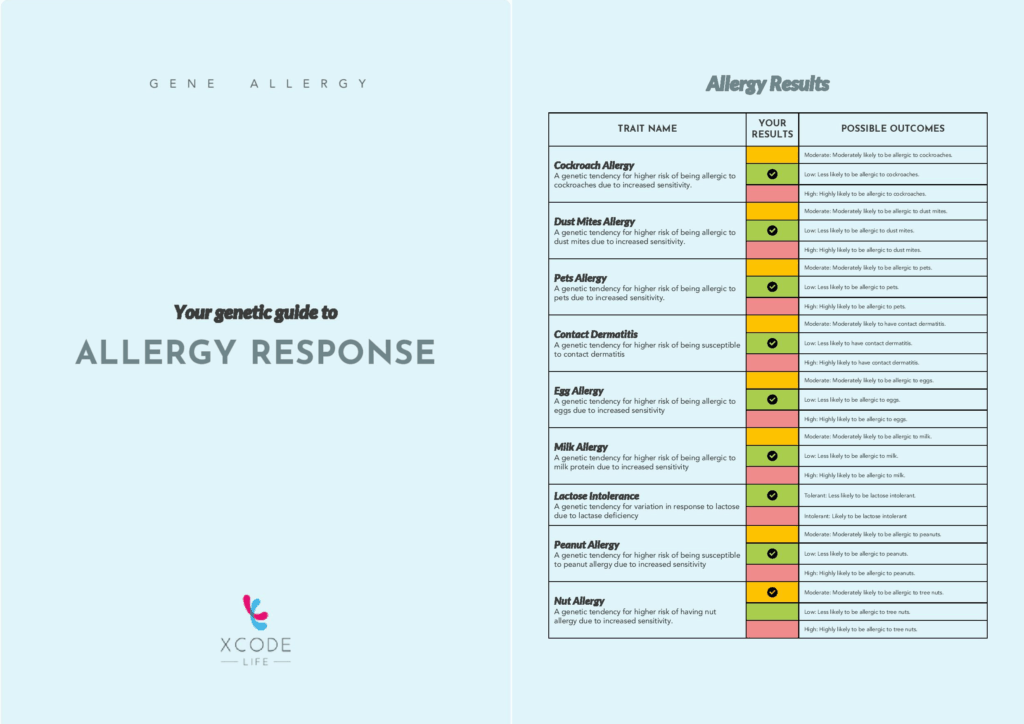 2. Gene Skin
Covers over 20 categories, including traits like Acne, Freckles, Tanning Ability, Stretch Marks, etc.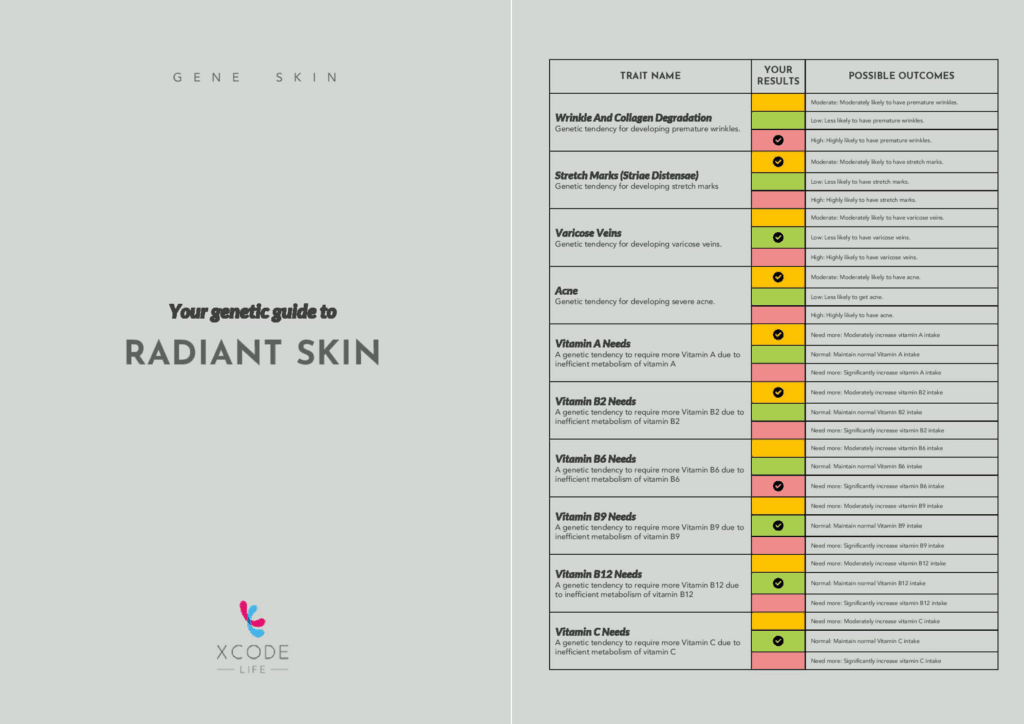 3. Gene Health
Covers over 50 categories, including traits like Alzheimer's, Type 2 Diabetes, Hypertension, Heart Diseases, Depression, etc.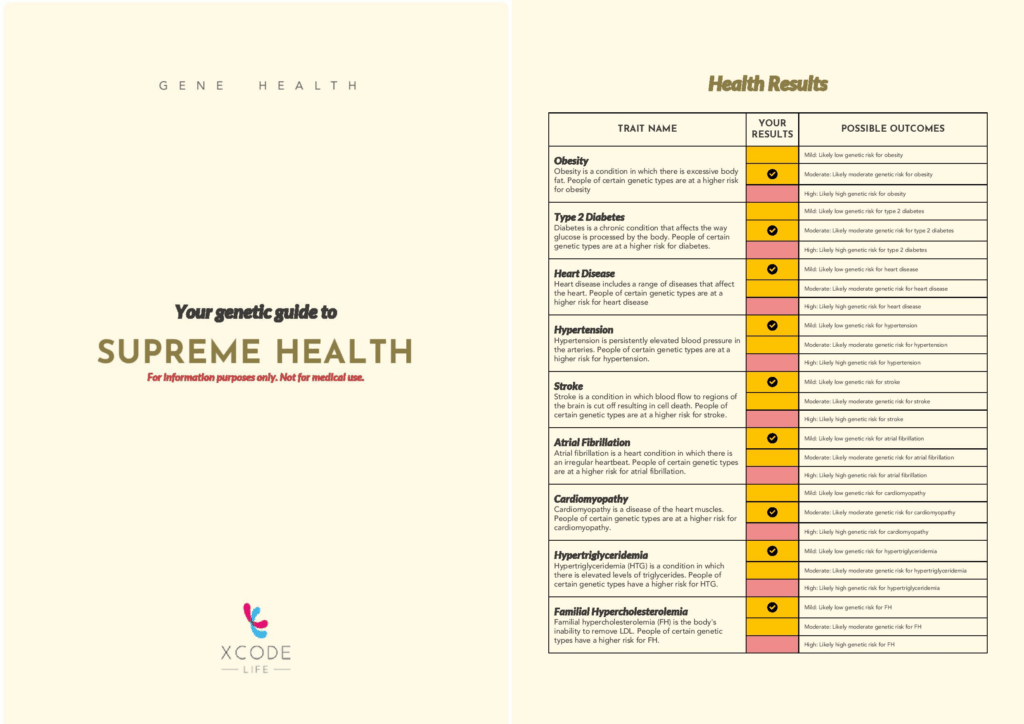 4. Gene Nutrition
Covers over 33 categories, including traits like vitamin deficiencies, Tendency to Lose Weight on Protein Intake, Lactose Intolerance, Alcohol Metabolism, etc.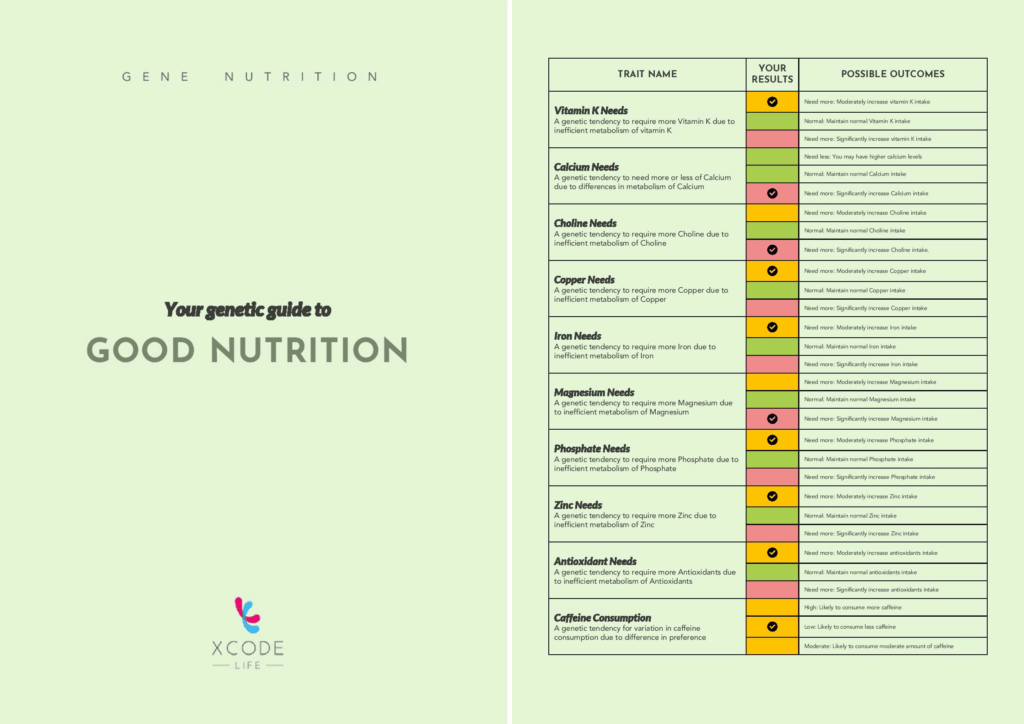 5. Gene Fitness
Covers over 15 categories, including traits like Aerobic Capacity, Flexibility, Weight Loss/Weight Gain with Exercises, Exercise Recovery, etc.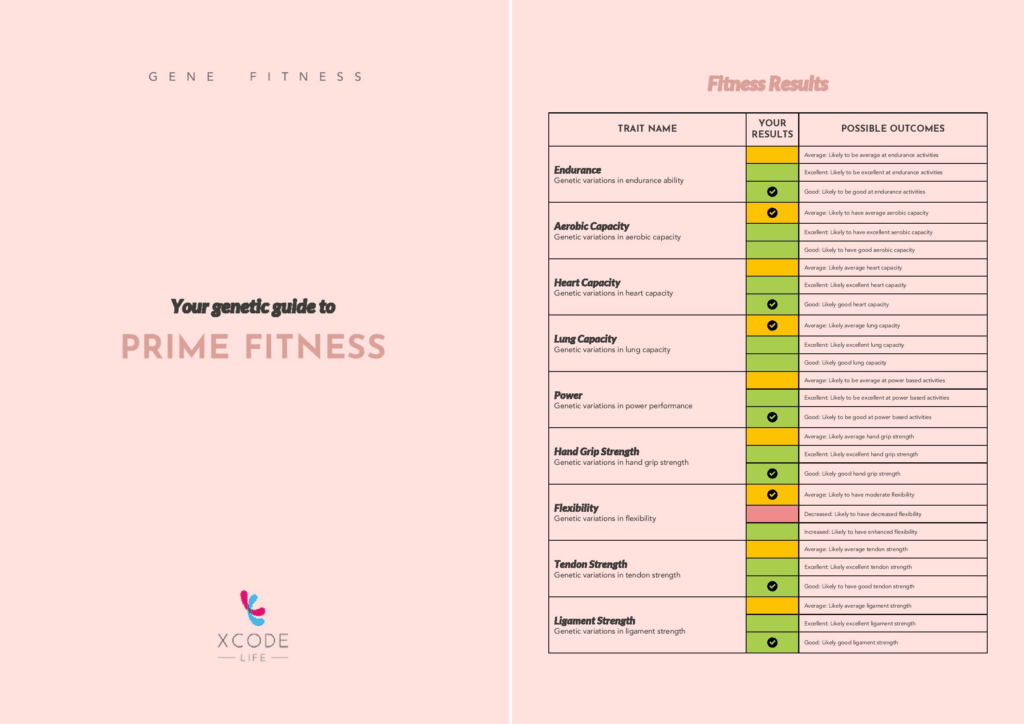 6.Traits and Personality
Covers over 25 categories including, traits like Sleep Duration, Leadership Potential, Creativity, Warrior Personality, etc.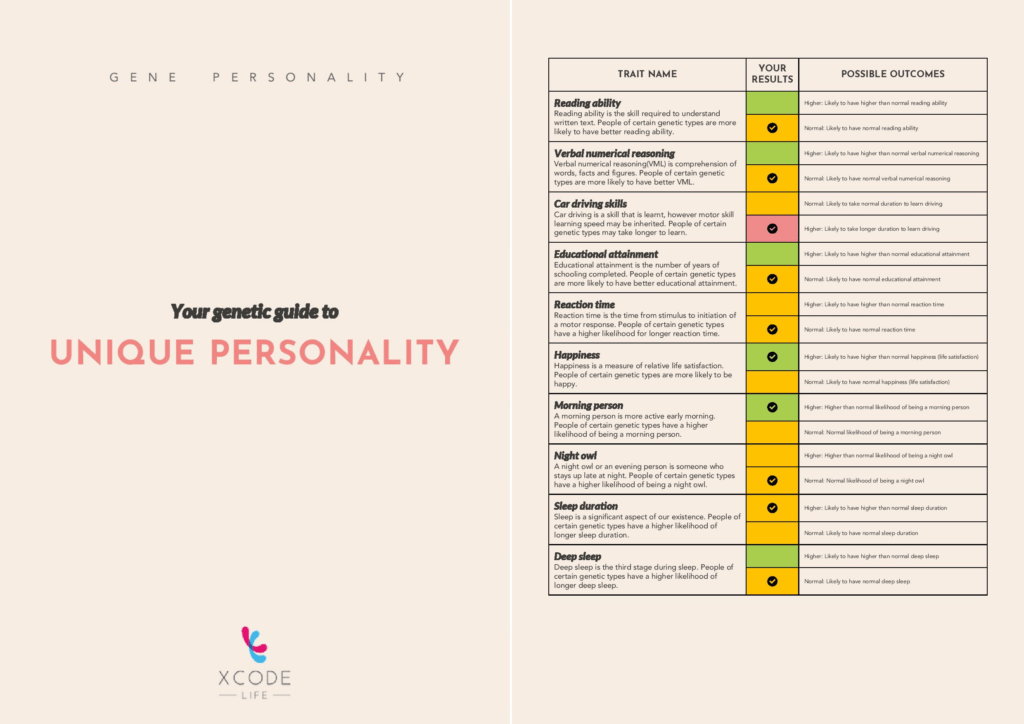 7. MTHFR and Methylation
Analyzes more than 15 genes, including MTHFR, MTRR, MTHFD1, CLCN6, NOX4, etc.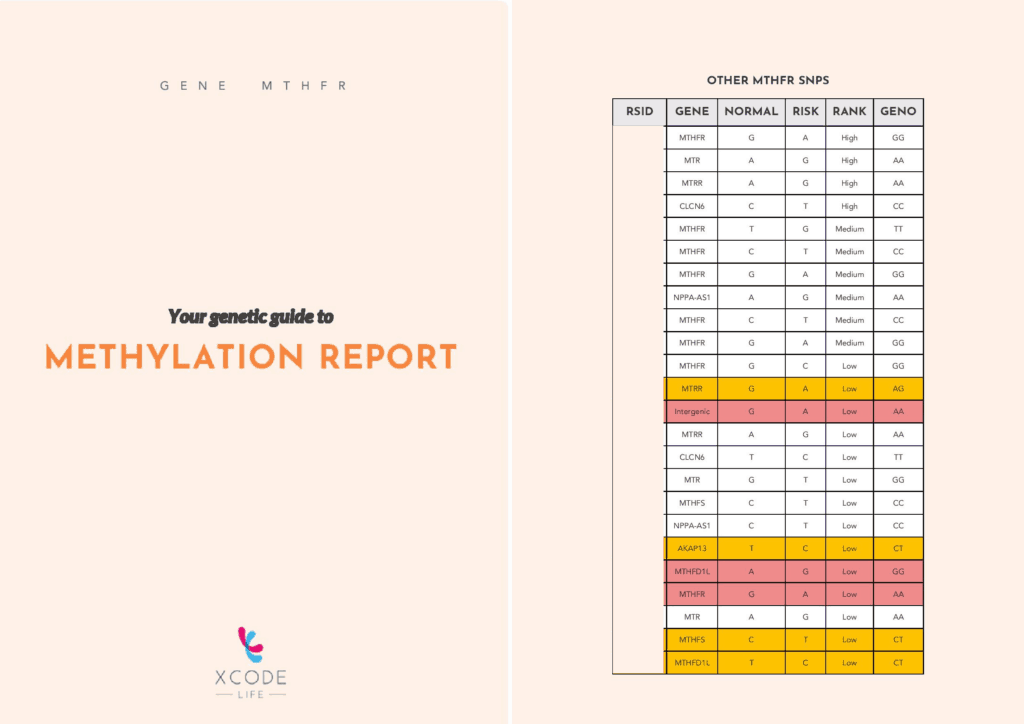 8. Carrier Status
Covers over 275 categories, including traits like Ehlers-danlos Syndrome, Familial Colorectal Cancer, Meckel Syndrome, etc.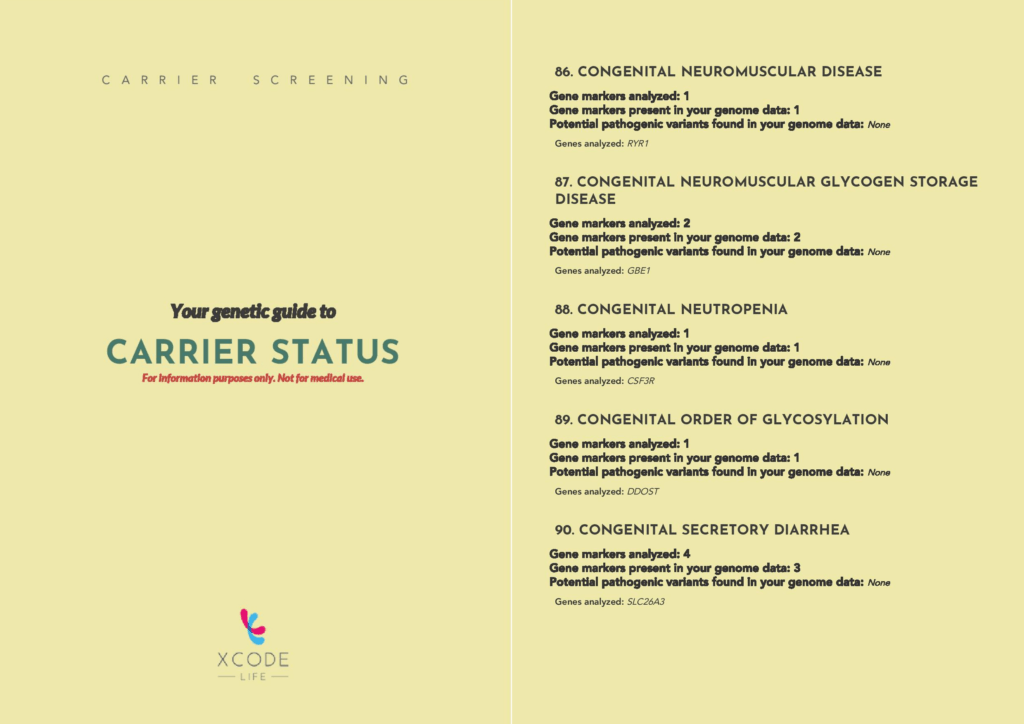 9. Precision Medicine
Covers over 250 categories and analyzes SNPs across several genes, including CYP2C19, CYP2D6, CYP2C9, etc.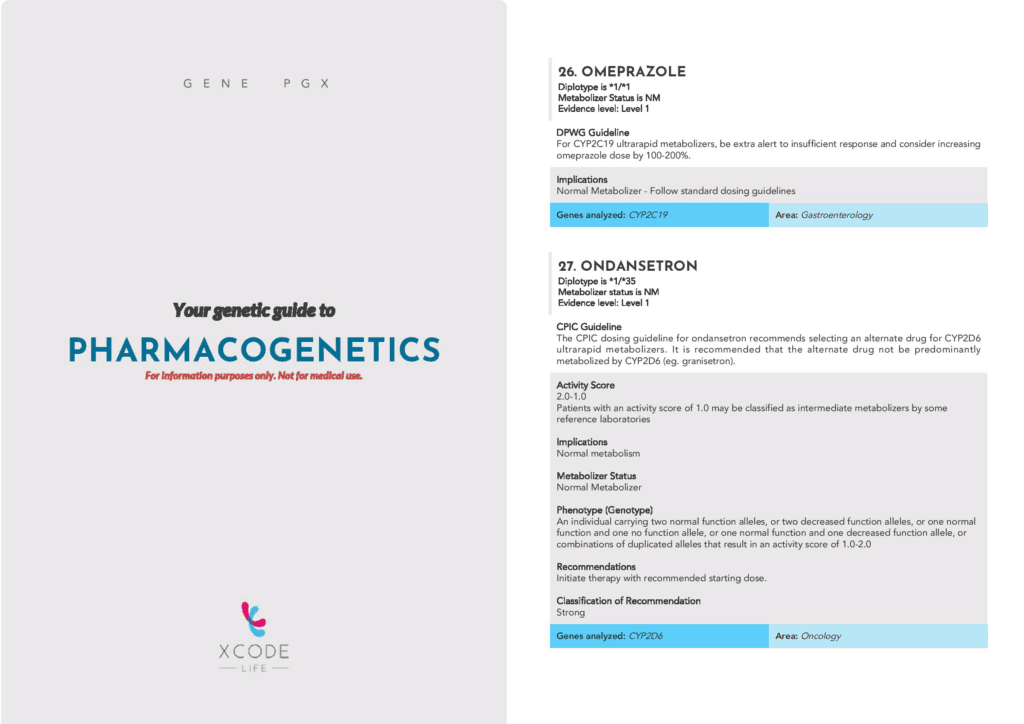 10. BRCA and Breast Cancer
Covers over 50 categories, including traits like Breast Cancer Risk in Men, Hormone Receptor and Breast Cancer, Breast Size and Breast Cancer, etc.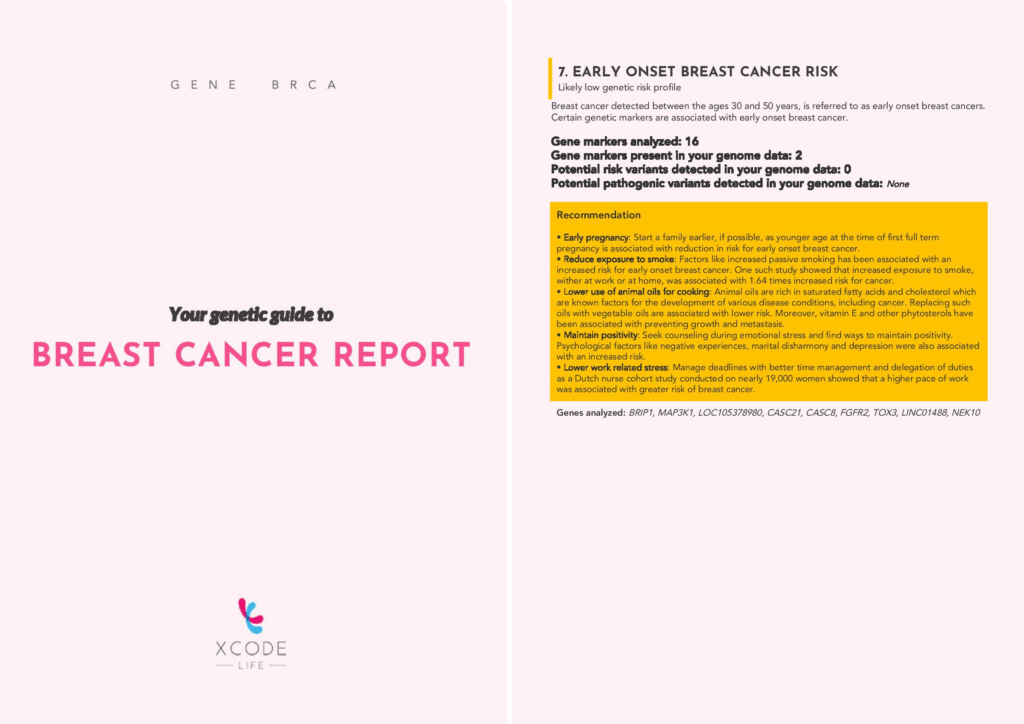 About the Pricing
The Xcode Life's Reports are priced at $20 and $40 (BRCA, PGx, and Carrier Status Reports). They also offer the following money-saving bundles:
About What People Say
Xcode Life has hundreds of testimonials and reviews online. Check them out below:
Google
You can also check out a few testimonials here.
About the Privacy Policy
Xcode Life has a customer-friendly privacy policy.
You have the provision to directly delete your raw data and your entire account any time without having to secure prior permission or approval from Xcode Life.
No secondary usage of your DNA raw data file.
Your raw genetic data is not sold/shared with any third parties, even anonymously.
You can review their detailed privacy policy here.
Do you have your DNA raw data from 23andMe, AncestryDNA, FTDNA, MyHeritage?
Upload your DNA raw data to Xcode Life to receive 700+ health-related traits.