About Orig3n
Orig3n was co-founded by Robin Smith and Kate Blanchard in 2014. Headquartered in Boston, Massachusetts, the company prioritizes personalized cures.
It provides a range of DTC (direct-to-consumer) DNA tests, houses its on-site laboratories for analysis of samples, provides services on a mobile app, and manages a vast human cell bank where regenerative therapies are researched.
Currently, Orig3n has moved its services to Seaport Diagnostics.
About Orig3n Services
Consumer Genetic Testing
Vitamins DNA Test
Orig3n's Vitamins DNA Test examines the extent of genetic influence on the absorption of vitamins and minerals from food. Additionally, it also recommends food items that need to be added to the diet. The Vitamins DNA Test also comes with a personalized vitamins plan.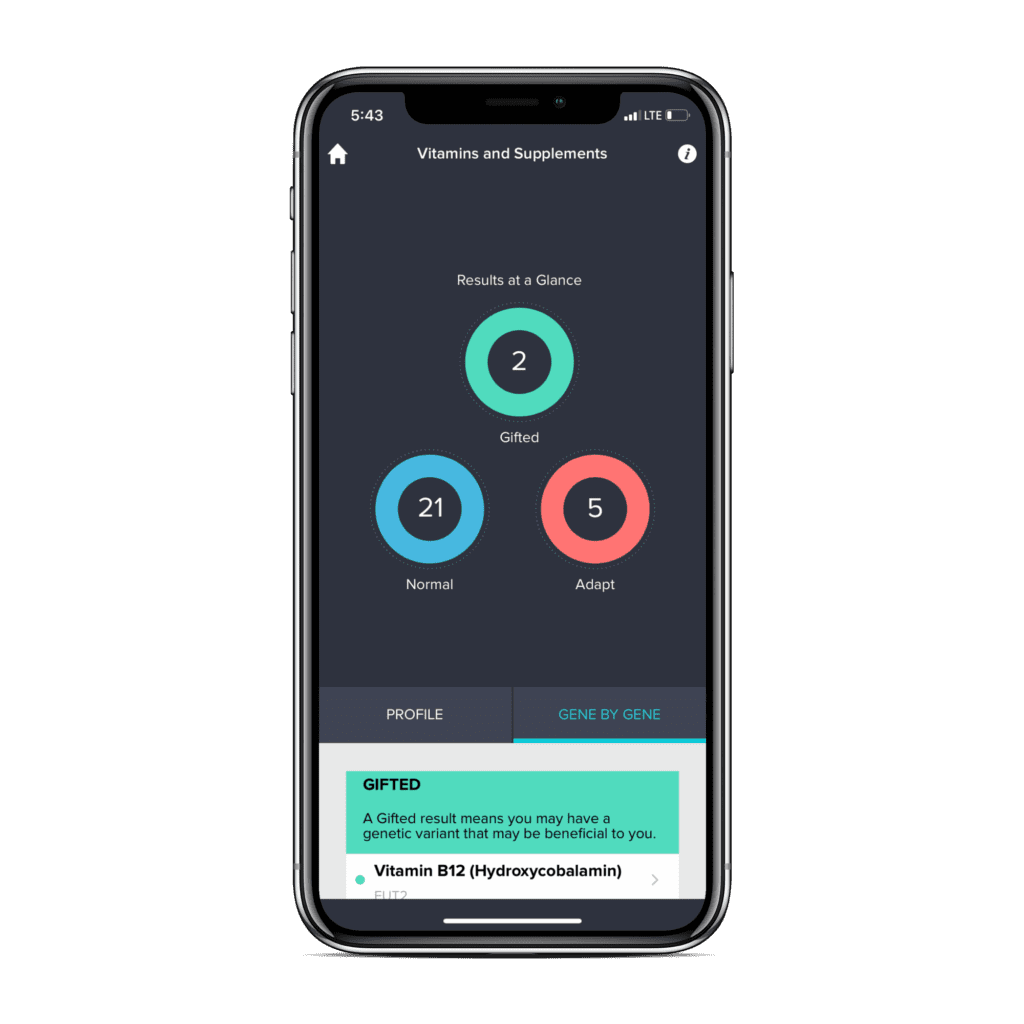 Image: Orig3n's (Seaport) Vitamin DNA test result snippet
Personalized Vitamins
Orig3n's most unique offering is its Personalized Vitamins service. This service is entirely based on each client's genetic makeup and hence is personalized for each client. Additionally, all the required vitamins and minerals are packaged in one tablet for each dosage. The Vitamins DNA Test service is provided free upon getting a subscription to personalized vitamins.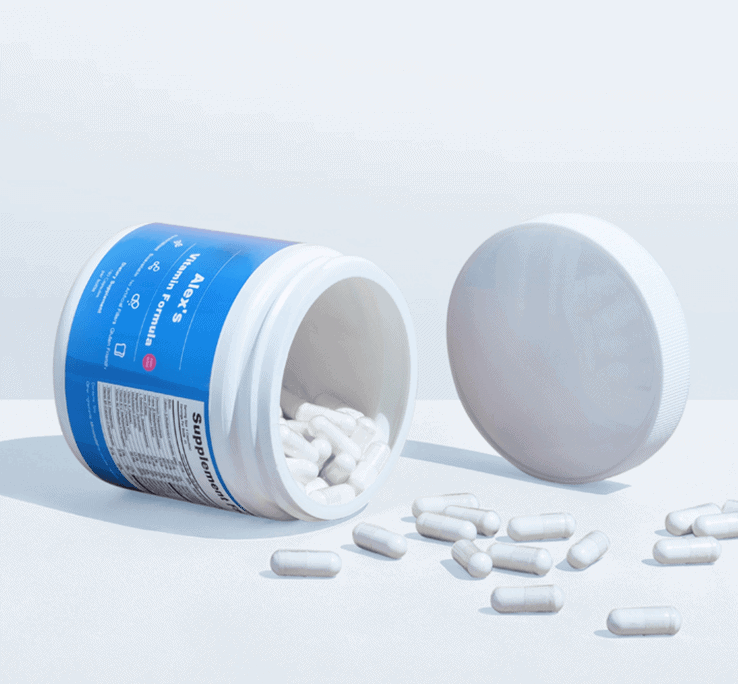 Image: Orig3n's (Seaport) Personalized Vitamins test result snippet
Fitness DNA Test
Orig3n provides a Fitness DNA test that analyzes genes that affect fitness potential and offers insights to gain maximum benefits from the workout regime. A subset of Fitness DNA tests can be found as Joint Care DNA Test, Metabolism DNA Test, and Recovery & Renewal DNA Test.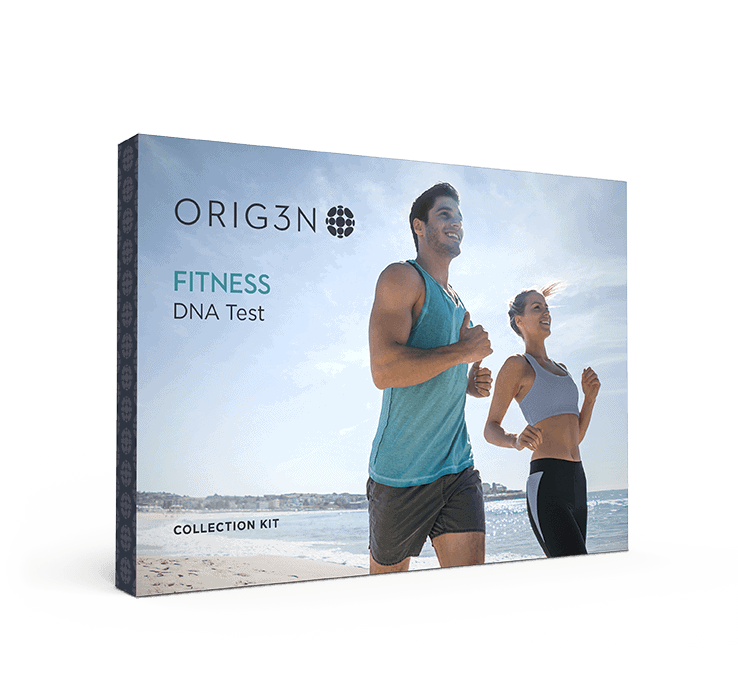 Image: Orig3n's Fitness Test Kit
Check Out: Xcode Life's Gene Fitness Report - 24+ traits - $30
Nutrition DNA Test
Orig3n's Nutrition DNA Test aims to deliver insights into the genetic influence on how the body reacts and absorbs nutrients from food. Additionally, it gives personalized information about foods that may be beneficial or harmful to you. Orig3n also provides a subset of Nutrition DNA tests, such as Hunger & Weight DNA Test, Lactose Intolerance DNA Test, and Caffeine Tolerance Test.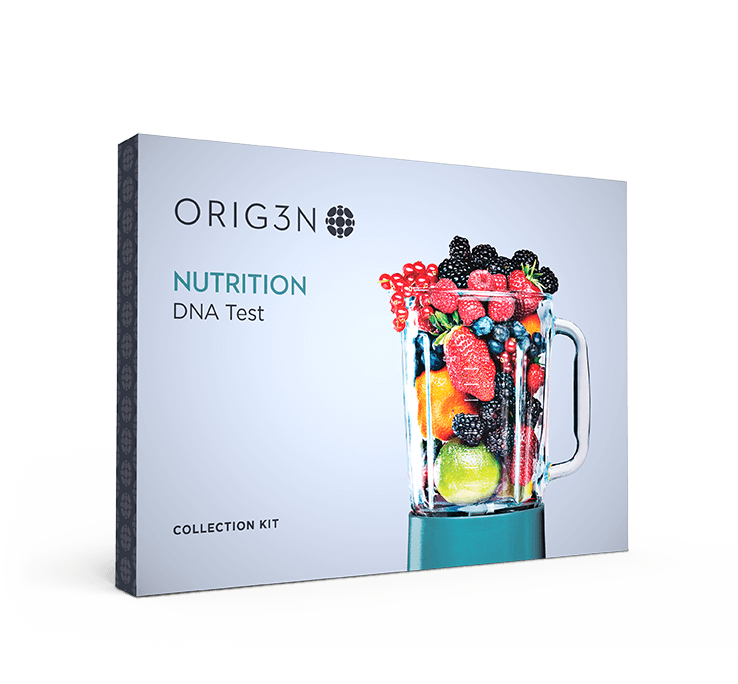 Image: Orig3n's Nutrition Test Kit
Check Out: Xcode Life's Gene Nutrition Report - 45+ traits - $40
ALDH2 Deficiency DNA Test
The ALDH2 Deficiency DNA Test informs about changes in the ALDH2 gene and its influence on how the body breaks down acetaldehyde.
When you drink alcohol, it gets converted to aldehyde first, which in turn gets converted into acetic acid for elimination. Aldehyde is a harmful intermediate that needs to be immediately broken down.
ALDH2 produces an enzyme called aldehyde dehydrogenase that breaks down acetaldehyde (toxic) produced.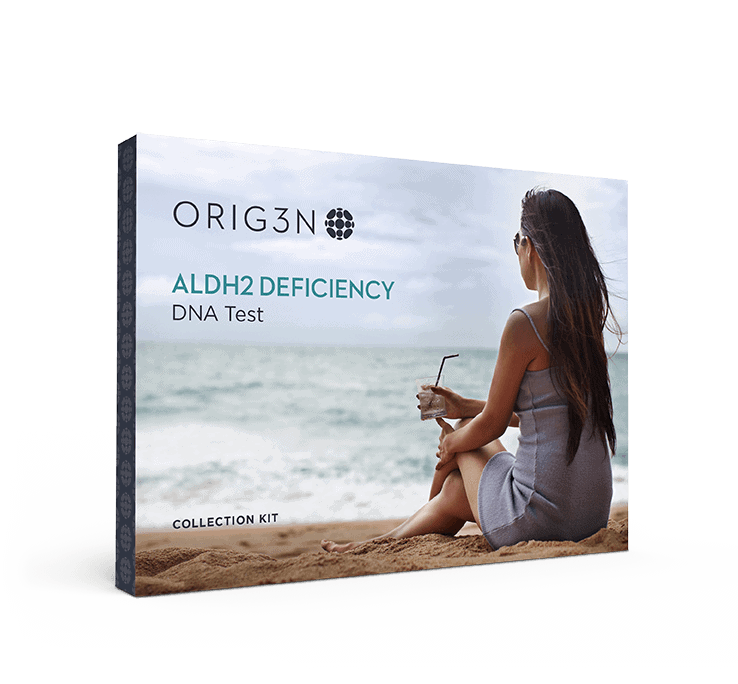 Image: Orig3n's ALDH2 Deficiency Test Kit
Beauty DNA Test
Orig3n's Beauty DNA test is a gene profile that gives information about the genetic influence on how hair and skin may look or feel and the best care to follow, which is individually suited. In addition, a subset of Beauty DNA tests like Hair DNA Test, Skin Aging Test, Skin Health & Appearance DNA Test, and Recovery & Renewal DNA Test is also offered.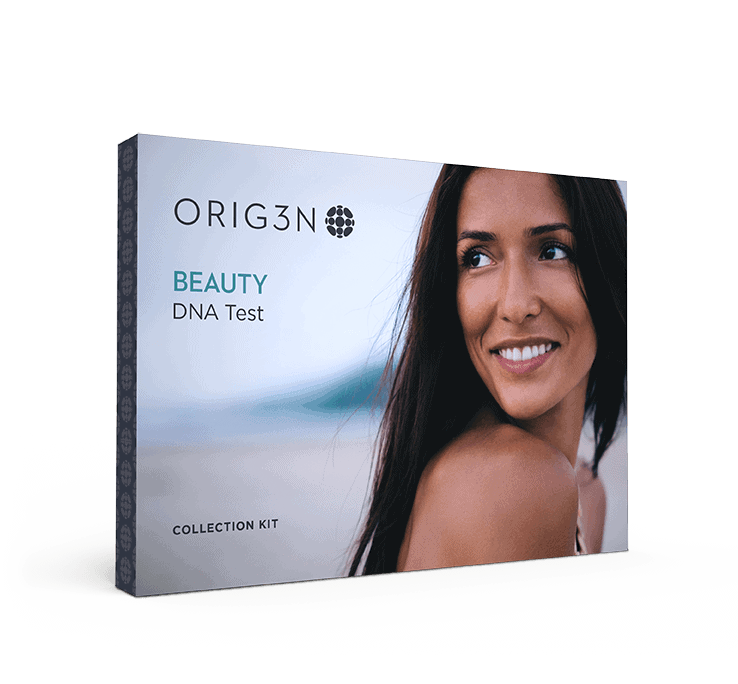 Image: Orig3n's Beauty DNA Test Kit
Check Out: Xcode Life's Gene Skin Report - 24 traits - $30
Behavior DNA Test
Orig3n's Behavior DNA test provides insights into the genetic roleplay on personality - how an individual thinks, feels, acts, and reacts.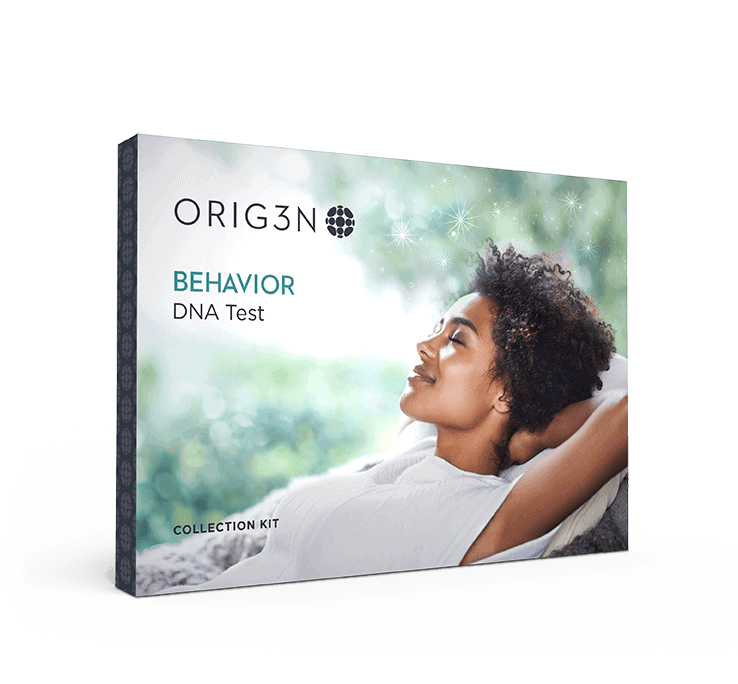 Image: Orig3n's Behavior DNA Test Kit
Check Out: Xcode Life's Personality Report - 25+ traits - $30
Child Development DNA Test
Orig3n's Child Development DNA test delves into aspects like fitness and innate abilities for language & learning of your child. The test promises a lifelong journey of discovery for you and your child.
Run DNA Test
The Run DNA test is a multi-gene profile offering from Orig3n which involves personalized information on how genes influence your running performance, development, and recovery.
Image: Orig3n's Run DNA Test Kit
Superhero DNA Test
The Superhero DNA test is a fun DNA test offered from Orig3n, which lets the client tap into his hidden superpower that ranges from above-average intellect to physical dexterity.
Additional Services
Diagnostic Testing Services
Orig3n's Seaport Diagnostics provides a few diagnostic testing services in addition to consumer genetic testing services.
COVID Testing
Seaport Diagnostics provides COVID testing services to employers & institutions, schools & universities, and manufacturing sectors. Test results are delivered within 24-36 hours from the time of sample reception at the labs.
Respiratory Panel
The Respiratory Pathogen Panel tests for many viral, bacterial, and fungal pathogens that cause respiratory infections. Sample collection requires a simple nasopharyngeal swab, and results are available within 24 hours on the client dashboard.
UTI (Urinary Tract Infection) Panel
The Molecular UTI Panel uses PCR (Polymerase Chain Reaction) technique to pinpoint urinary tract pathogens. This panel provides faster results than the traditional cultures screening method. Further, the test also includes antibiotic resistance markers, which help physicians in medication prescription.
HbA1c Testing
The HbA1c testing service info is available only upon filling a request form. This test is provided for facilities or organizations.
Orig3n's blog service covers a wide range of topics, including DNA Science, Regenerative Medicine, Lifestyle, Events, Brand, Products, and Science.
Orig3n: Getting Started
Order kit online or buy from an event.
Activate your kit online.
Take a cheek-swab sample and send it through the prepaid envelope provided.
Download Orig3n's LifeProfile app and register.
Results will be available both on the website client dashboard and on the app.
Overview of Orig3n Reports
Orig3n reports represent the analysis information as either normal, adapt, or gifted. "Normal" serves as a positive result, whereas "adapt" represents the negative result.
The ALDH2 deficiency test analyzes genes concerned with alcohol tolerance (ALDH2) and vitamin A (BCMO1) and vitamin C (SLC23A1) levels.
The Beauty DNA test analyzes genes involved in key traits like:
Appearance and Skin Health includes complexion, hair graying, monobrow, skin hydration, thick hair, and itchy skin.
Aging includes antioxidant enzymes, photoaging, skin renewal, and sugar-induced aging.
Elasticity includes cellulite, collagen breakdown, skin wrinkling, and stretch marks.
Sun Exposure includes sunlight response, suntan, and skin protection.
Image: Orig3n's (Seaport) beauty test result snippet
Behavior DNA report includes analysis of behavioral facets like:
Feelings such as empathy, happiness, euphoria, and positive mood.
Behaviors like agreeable mood, risk behavior, caffeine response, and food reward.
Tolerance for pain and warrior or worrier trait.
Child Development DNA Report
The Child Development DNA report contains information about:
Enlightenment traits like language ability, math ability, music pattern & music listening, perfect pitch, reading ability, and verbal/numerical reasoning.
Fitness traits like endurance, flexibility, and muscle force.
Sleep and Behavior traits like adolescent behavior and sleep duration.
Nutrition traits like cilantro aversion, sweet tooth, and feeling full.
The Fitness test report includes:
Exercise Recovery traits such as post-exercise cellular repair, workout recovery time, and exercise recovery.
Metabolism traits such as age-related metabolism, monounsaturated fat, fat-processing ability, sugar sensitivity, fatty acid sensitivity, and feeling full.
Muscle Strength traits such as lean body mass and muscle mass.
Joints traits like joint workout response and flexibility.
Movement includes traits like aerobic fitness, muscle function, endurance, muscle efficiency, energy output, and VO2 max.
Power Performance traits like training response, muscle force, muscle power, and strength building.
The Nutrition test report includes genetic analysis of key nutritional aspects like:
Food Sensitivity traits such as alcohol breakdown, bitter taste, cilantro aversion, and caffeine metabolism.
Food Breakdown traits response to fats, carbs, and other nutrients
Hunger and Weight traits such as appetite, food reward, weight gain, sweet tooth, feeling full, weight regain, and hunger.
Vitamins traits such as beta carotene & vitamin A, vitamin C, vitamin D, and vitamins B6 & B12.
The Run DNA test report contains analysis information about traits that includes:
Nutrition includes weight regain, caffeine metabolism, feeling full, Norwalk Virus resistance, vitamin D, and sugar sensitivity.
Training includes cardiac output, training response, pain tolerance, strength building, pain sensitivity, and lean body mass.
Recovery includes sleep duration, inflammation, exercise recovery, cellular health, sleep disruption, and skin protection.
Endurance includes oxygen capacity, muscle function, muscle efficiency, joint health and injury, aerobic fitness, and blood flow regulation.
The Superhero DNA test looks at aspects like:
Strength (muscle mass)
Intelligence (language ability)
Speed (endurance and muscle force)
Image: Orig3n's (Seaport) Superhero test result snippet
Orig3n Pricing
| | |
| --- | --- |
| Service | Pricing |
| Vitamins DNA Test | $49 |
| Personalized Vitamins | $59/month (1-year subscription)$69/month (6-month subscription)$79/month (3-month subscription) |
All the rest of the primary and subset tests are currently unavailable. However, clients can register their mail ID on the site to get notified when the tests become available again.
About Orig3n Privacy
Orig3n claims that user privacy is of utmost importance, and only the users are the sole owners of information and hold the right to use the data as they want.
Orig3n collects "genetic and personal information, usage information, user-generated content, and voluntarily provided information."
Orig3n retains genetic information generated for use during additional purchases. The user can choose to delete the information by writing a notice to Orig3n.
For more info on Orig3n's privacy policy, click here.
News & Reviews
News
Orig3n has been under intense scrutiny since late 2019 when former employees whistleblowed on activities going on in the company. These employees alleged that Orig3n tampered with test results to compensate for negative outcomes. Even samples were contaminated or were handled poorly, which gave false results.
Articles claiming that the government saying that Orig3n's labs are not CLIA-certified surfaced.
In August 2020, Orig3n's COVID-19 testing services were banned on the grounds of the generation of over 300 false positives. This directly led to the unavailability of the company's products on the website. Further, the company labs' licensing is in peril on account of the COVID testing fraud.
Reviews
On dnatestingchoice, Orig3n has the 44th rank out of 121 in the health testing sector.
Innerbody research strongly recommends against availing any of Orig3n's services due to breach in test sample and test result tampering.
Amazon has 156 reviews with average rating of 2.5/5
Summary: Pros & Cons
Pros
In-house test labs.
Handy viewing of results on app and website.
Cons
Services are limited to the US only.
Breach of privacy policy with test sample contamination and result tampering.
Inability to either download or upload DNA raw data.
Orig3n
Xcode Life
Type of genetic testing
DNA kit and analysis
DNA raw data analysis
Health report
Not Offered
Offered
Pharmacogenomic report
Not offered
Offered
Nutrition report
Offered
Offered
Raw data upload
Unavailable
DNA raw data from all major providers accepted. Comprehensive list
Number of reports
08 + 09 mini test reports
12
Report updates
No
Yes
Price
Each report $99 - $149 (only 4 reports available)
Each report: $30-$50
Bundles (up to 10 reports): $160-$199
Price details
Sample reports
Sample videos of tests
Available as detailed report walkthrough videos