Weight loss struggles are an increasing phenomenon world over with the majority of people aspiring to achieve a slim body either for aesthetic reasons or good health. However, in recent years, obesity has increased dramatically in many parts of the world with India ranking third in the world's most obese countries. According to a study, 'Global, regional, and national prevalence of overweight and obesity in children and adults during 1980–2013:a systematic analysis for the Global Burden of Disease Study 2013', India accounts for 15% of the world's obese population along with China.
With the rise in obesity, there has also been a significant rise in metabolic diseases associated with obesity such as diabetes, hypertension and heart disease. India has been particularly hard hit with rates of diabetes reaching as much as 20% of the population in some parts of the country. Even though accounting for only 20% of the world's population, India shoulders 60% world heart disease burden. Studies claim that 40% - 70% of obesity is influenced by genetic predisposition, with environmental elements accounting for the rest. As alarming as this is, there is hope for change. Several scientific studies indicate that the prevention of metabolic conditions by lifestyle modifications such as healthy diet and exercise are far more effective than clinical treatment for these conditions at a later stage.
The Impact of Genetics on Obesity
With over 50% of obesity being attributed to genetics, obesity can be an inherited condition. Studies find that the risk for obesity is 2-8 times higher for a person with a family history as opposed to a person with no family history of obesity. The FTO gene, also commonly known as the obese gene, is considered to be highly contributory to obesity in individuals. People carrying this gene are found to have a 70% higher chance of being obese than non-carriers. Other genes such as MC4R, INSIG, TCF7L2, LEP, IRS, have also been found to contribute to this condition. However, this does not necessitate a certainty of obesity in carriers. Studies have found that corrective lifestyle measures can alleviate obesity even in people with a genetic predisposition.
Environmental Causes for Obesity
Apart from genetics, a variety of environmental factors have also contributed to this rapid increase in obesity. The most prominent of them being unhealthy food choices and decreased physical activity. The increase in access to junk and processed food has led to unhealthy snacking and food habits. Home-cooked meals are maybe visited once a day with the remaining meals consisting of take-outs or packaged food. In addition, a sedentary lifestyle with minimum to nil physical activity greatly adds to the rise of this condition. Another factor for concern is the lack of regular sleep patterns. Working night shifts and staying up late hours in the night have also shown to contribute to an increasing waistline.
Correcting Obesity: The Basic Fail in Typical Weight Loss Programs
Weight management through standard diets or weight loss plan is a key strategy to reduce the risk or more effectively manage metabolic diseases.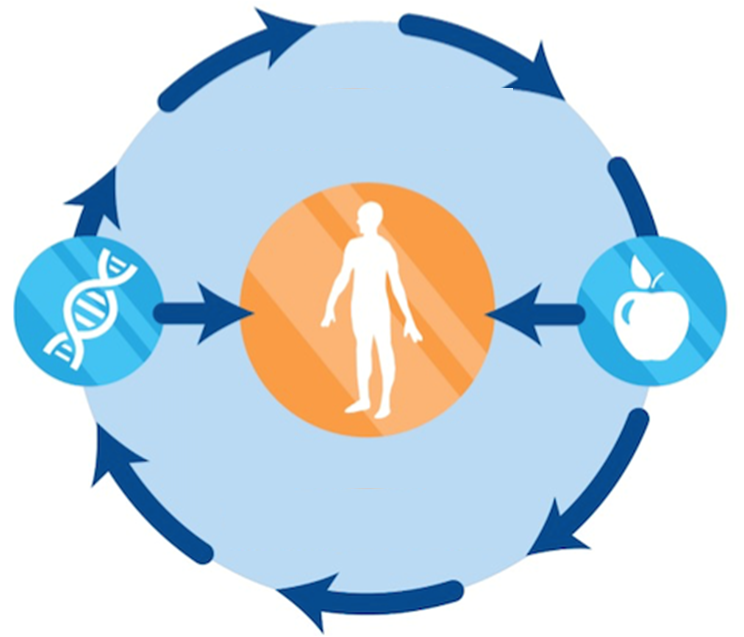 However, the vast majority of weight loss solutions either do not work or work temporarily as they are not sustainable over the long term. The global weight loss industry is estimated to be around USD 600 billion. However, a recent 10-year study by King's College London determined that an overwhelming 99% of people attempting to lose or maintain weight loss will fail in the long run, indicating that the vast majority of the money spent on weight loss treatments is wasted.
A key reason for failure is a one size fits all approach. Diet plans are standardised on a few core ideas such as high protein, high fats or low carbs, and are extended to as many customers as possible to maximise the market reach. Here, it is assumed that everyone's body is the same on the inside and hence the same recommendations should work for all. This assumption turns out to be misguided. Genetics impacts all aspects of our lives including how we metabolize foods. Some people are capable of eating all they can and are able burn off the calories, while some people struggle to manage their desired weight despite their best attempts. This is because the underlying genetics is different for all individuals. So far, the tools to understand an individual's genetics were unavailable. However, over the last decade, with significant advancements in science and technology, these tools are now both available and affordable.
Handpicked article for you: Is Dr. Rhonda Patrick Diet For You? Analyze Your DNA Raw Data To Find Out Your Nutritional Needs!
Sustainable Weight Loss with Genetics and Lifestyle Modification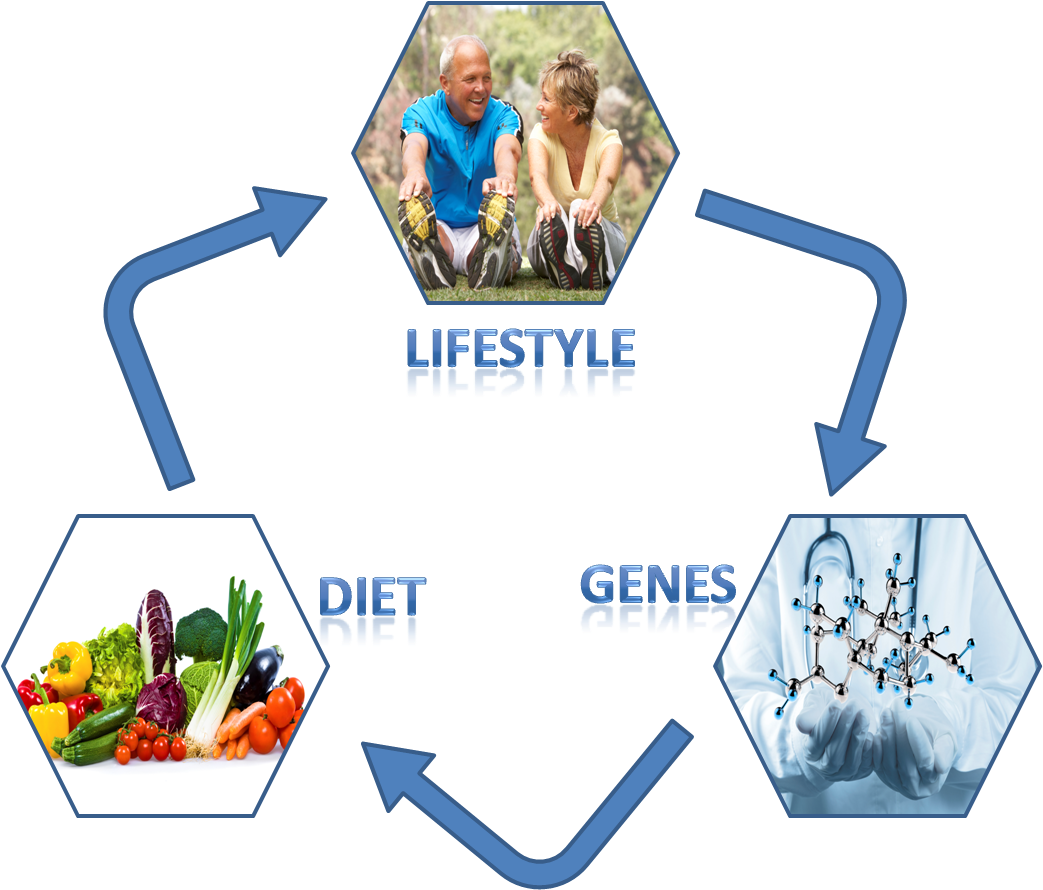 In a recent study by Stanford University, people who followed a diet program tailored to their genetics were shown to lose as much as 2.5 times the amount of weight compared to people who followed a "standard" diet advice. Understanding one's genetic profile can help individuals understand their body type and tailor their diets to foods best suited to them. A healthcare professional can use insights from the genetic test to then create a personalized diet to help individuals optimize their metabolism, and achieve their weight objectives, while reducing associated health risks.
Weight loss doesn't just make one look and feel good, but greatly improves the day-to-day quality of life too. Energy levels, mood, temperament, immune system – all get a boost while reducing the risks for several health and metabolic conditions. In fact, healthy lifestyle choices have also found to help control certain conditions like Type 2 diabetes, PCOS and other lifestyle diseases. Not just for the obese or sedentary, proactive individuals should also consider undergoing a genetic test to understand their body's unique metabolic profile to customise weight management program as per their lifestyle and genetics.
However, it is important to note that genetic testing can guide your effort correctly, but not replace it. Focussing on the overall nature of sustainable weight loss, Dr. M. Lakdawalla of CODS (Centre for Obesity and Digestive Surgery) India, says, "While genes do play some role in causing a predisposition to obesity, I would not say that they are entirely to blame. A paper published by Harvard's TH Chan School of Public Health states that 'Active adults who carried the obesity-promoting gene had a 30 percent lower risk of obesity than inactive adults who carried the gene'. Worldwide, we have seen an increase in obesity over the past 30 years - it cannot entirely be put down to genetics. There are several factors that play a role - unhealthy lifestyles, rising stress levels, physical inactivity, rise in conditions such as diabetes, etc."
Genetics is not just about physical differences among individuals. IT influences all aspects of human physiology and impacts several aspects of our health including, how our body responds to fats, carbohydrates, proteins, gluten, lactose, salt, and vitamins. This understanding will continue to grow by leaps and bounds in the years ahead. One thing is for certain, that the era of "standard" diets, nutrition, and medication is over. Evidence from several scientific studies indicates that what we consume as food and medicine need to be tailored to the individual's genetic type.