Asthma is the most common chronic childhood disease in developed nations. The number of people with asthma has increased in the world over the last 25 years. Asthma can be genetic, though not all cases of asthma are inherited.
Did You Know? Genes Affect The Risk Of Various Chronic Conditions Like Diabetes, Hypertension, Heart Diseases, and even Asthma!
What is Asthma?
Asthma is a condition that affects the lungs.
It occurs when the immune system gives an exaggerated response to environmental triggers, resulting in inflammation and increased mucus production inside the nasal passage.
This can also tighten the muscles around the airways, making it difficult to breathe.
Most asthma cases are diagnosed in childhood.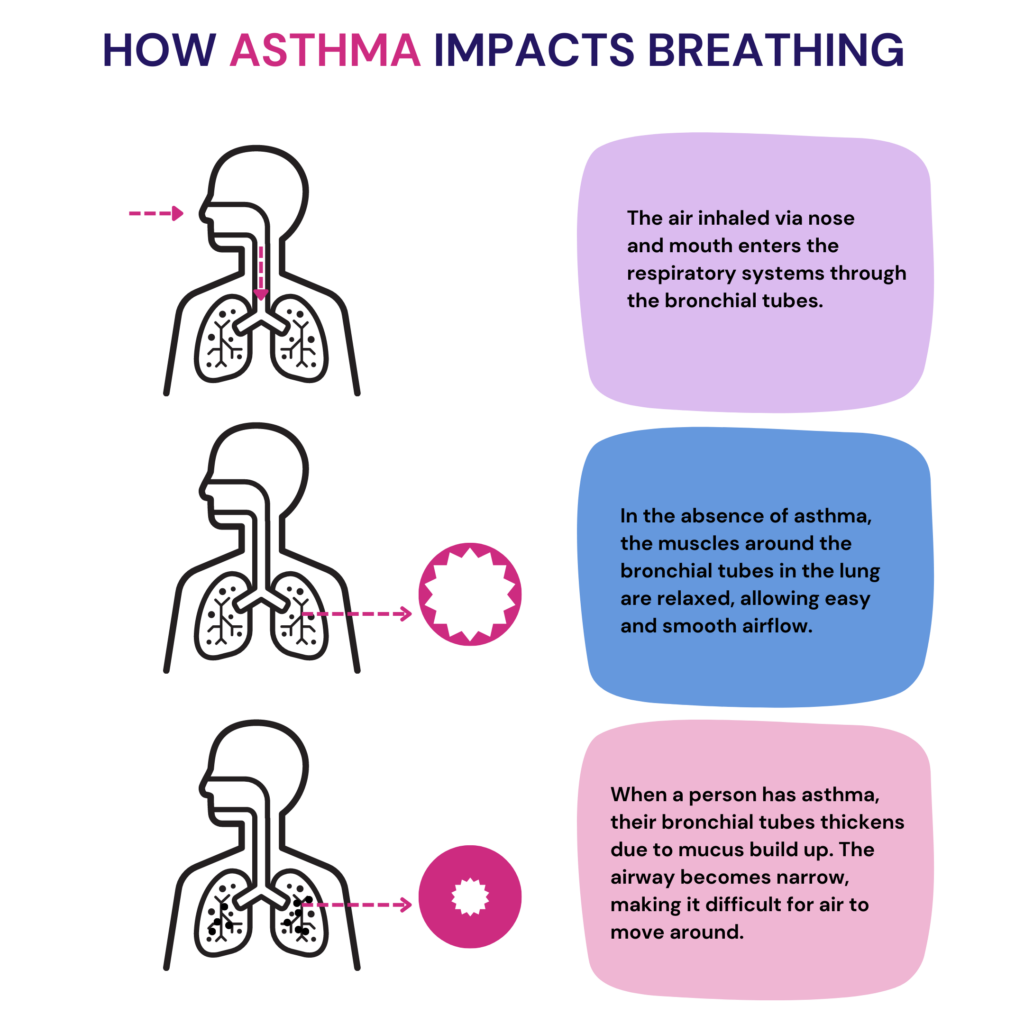 How Does Asthma Affect Health?
Asthma symptoms come and go, and certain triggers can cause flare-ups.
The main symptoms include wheezing, coughing, chest tightness, and shortness of breath.
Long-term exposure to asthma symptoms can also lead to decreased lung function and an increased risk of other respiratory infections.
Asthma can also affect a person's mental health.
People with asthma may experience anxiety and depression due to the fear of having an asthma attack or due to the limitations imposed by the condition.
What Are Asthma Triggers?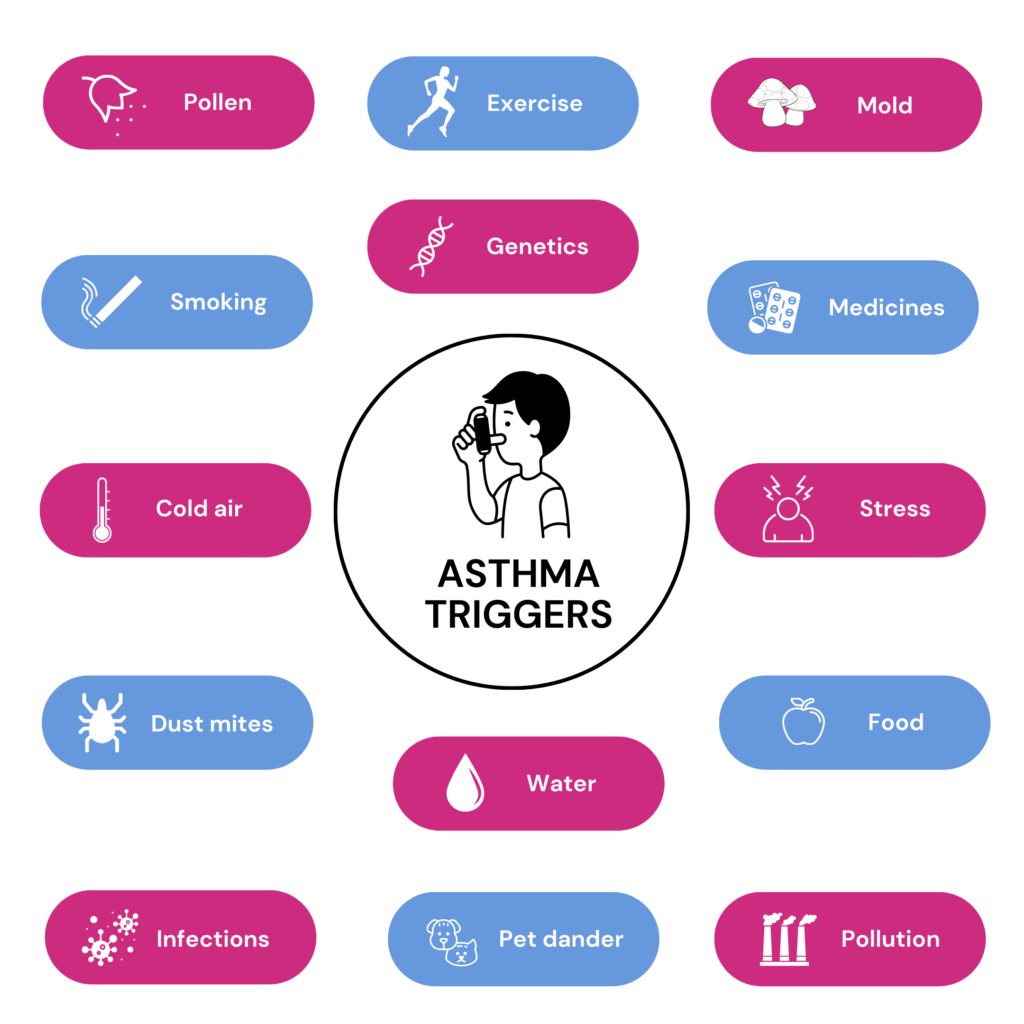 Is Asthma Genetic?
The risk of asthma for a child increases when either or both parents have asthma. This suggests a genetic link.
But no single gene causes asthma. It is the impact of many genetic changes that influences the risk of asthma for a person.
The individual impact of each variant may be only small, but when considered together, it can increase asthma risk considerably.
So far, research has identified various gene complexes that may play a significant role in the development of asthma. These include DPP1, GRPA, and SPINK5 genes.
But keep in mind that genetics is only part of the story.
Did You Know?
Certain health conditions like certain allergies, eczema, and obesity increase the risk for asthma.
People from certain ethnicities, like African Americans, Puerto Rican, and Indigenous Americans, are more likely to experience asthma.
Explore Your DNA Raw Data
Curious about your asthma genes? Here's how you can learn about it in 3 simple steps:
Download your raw data file from 23andMe, Ancestry DNA or any other ancestry company. If you don't have one, you can get a 23andMe kit from here.
Buy the Gene Health Report (or Xcode Life Premium Pack for a 70% discount)
Upload your raw data and get your results in 24 hours.