Are you often troubled by morning headaches and daytime sleepiness? This can point to an underlying sleep order, specifically obstructive sleep apnea. This condition is heritable, and studies have identified genetic factors that directly and indirectly contribute to this condition.
Did You Know? Genes Are A Major Influencer Of Sleep Behavior And Risk Of Sleep Disorders. Learn More.
What Is Obstructive Sleep Apnea?
Obstructive sleep apnea (OSA) is a sleep disorder characterized by recurrent episodes of breathing cessation (breathing stops and starts) during sleep.
These episodes, called apneas, are caused by a partial or complete airway blockage.
This leads to a decrease in oxygen levels and an increase in carbon dioxide levels, which can cause the brain to wake the person briefly to open the airway.
This can happen several times per hour and disrupts the normal sleep pattern, leading to daytime fatigue and other symptoms.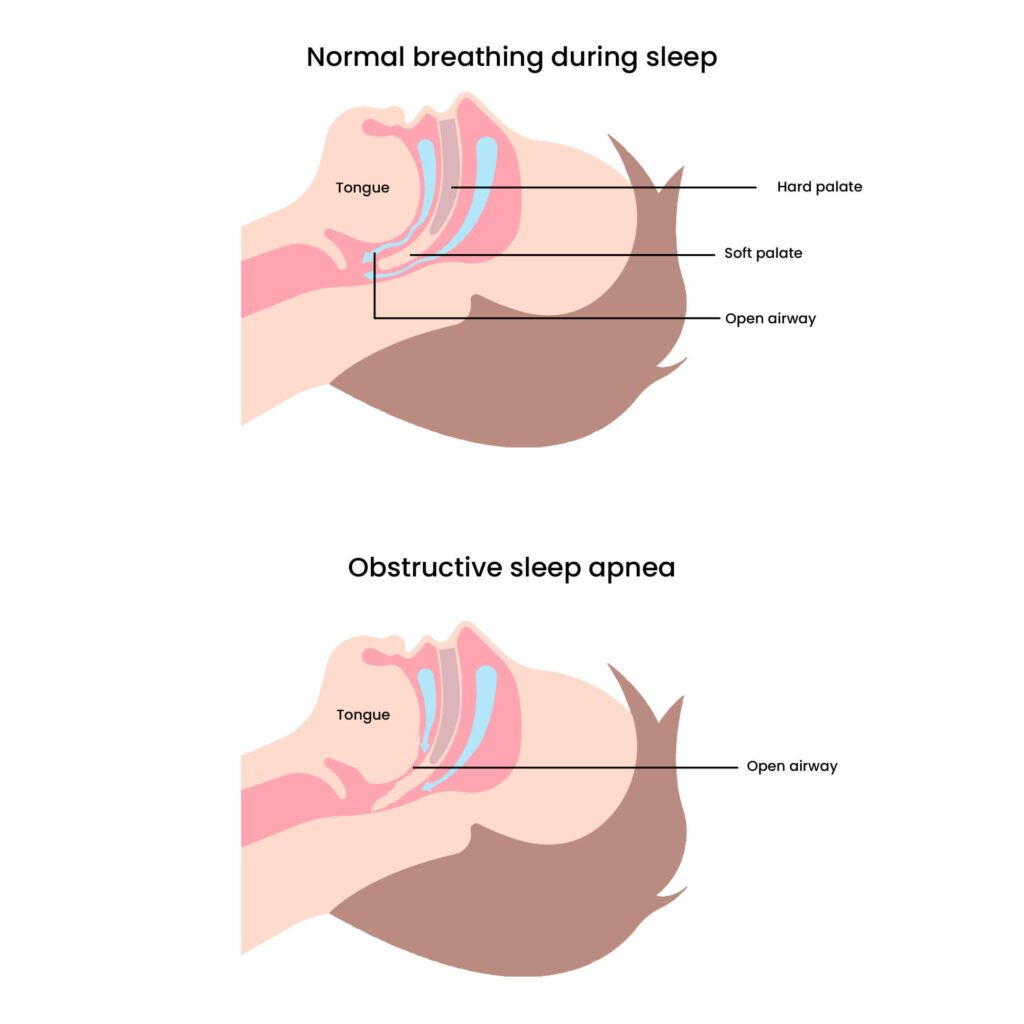 How Does Obstructive Sleep Apnea Impact Health?
OSA can have a significant impact on an individual's health.
The recurrent episodes of breathing cessation during OSA can lead to a decrease in oxygen levels, which can cause damage to the brain and other vital organs if left untreated for a long time.
Additionally, OSA can lead to high blood pressure, heart disease, stroke, and type 2 diabetes.
OSA can also cause or worsen symptoms of depression and anxiety, leading to poor quality of life due to daytime fatigue, difficulty concentrating, and irritability.
Additionally, it can affect the ability to drive and work, leading to decreased productivity and increased risk of accidents.
Therefore, diagnosing and treating OSA is essential to prevent these adverse health effects.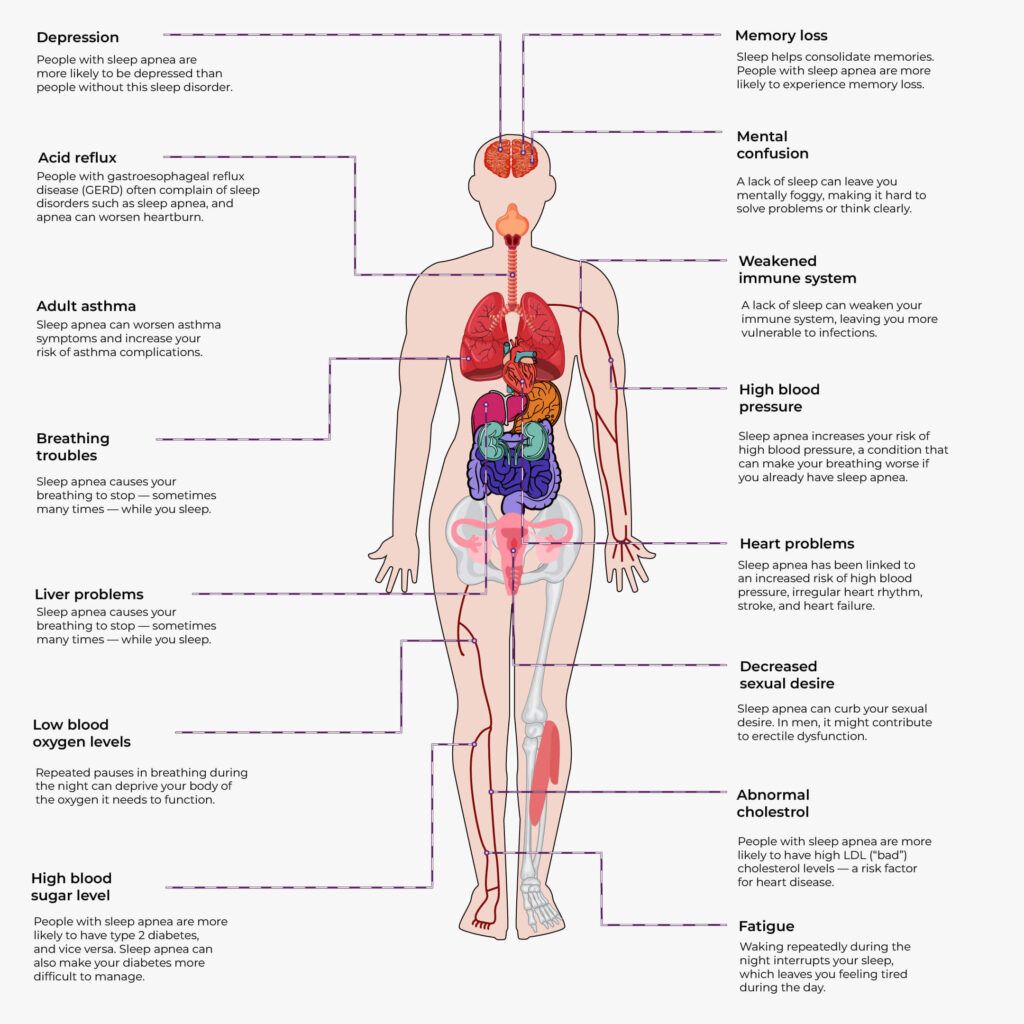 Is Obstructive Sleep Apnea Genetic?
Researchers have identified genetic factors contributing to a person's risk of developing OSA.
People with a family history of OSA are at greater risk of developing the condition.
Genes associated with OSA are involved in many body processes like
Nerve cell communication
Breathing
Inflammatory responses
Craniofacial development
Sleep-wake cycle
Appetite regulation
Did You Know?
Other than your genes, several factors increase the risk for OSA.
Diabetes
Smoking
Hypertension
Menopause
Obesity
Age
Gender
Explore Your DNA Raw Data
Curious about your obstructive sleep apnea genes? Here's how you can learn about it in 3 simple steps:
Download your raw data file from 23andMe, Ancestry DNA, or any other ancestry company. You can get a 23andMe kit from here if you don't have one.
Buy the Gene Sleep Report (or Xcode Life Premium Pack for a 70% discount)
Upload your raw data and get your results in 24 hours.