Have you ever felt queasy while on a long car ride? Motion sickness is an unpleasant experience that many of us have been exposed to, but did you know that it may be partially due to genetics? That's right - researchers believe some individuals may be predisposed to motion sickness. This article will explore the science behind motion sickness and the genetic factors that could influence its occurrence. 
Why Does Motion Sickness Occur?
Our brains depend on signals from various organs and systems like the eyes, inner ears, muscles, and joints to maintain the balance of our bodies.
When we are in motion, the brain receives contradictory signals from different systems - for example, when you are reading on an airplane, the minor turbulences make your muscles and inner ear signal to the brain that you are in motion, but since your eyes are focussing on a stationary object, it may send a contradicting signal.
These mixed signals can lead to the symptoms of motion sickness, like nausea and dizziness.
Do Some Genes Cause Motion Sickness?
There's no single "motion sickness" gene. However, certain changes in a group of genes can increase the risk of this condition in some people.
For example, the GPD2 gene produces an enzyme called glycerol-3 phosphate dehydrogenase 2 involved in maintaining glucose levels in the body.
An imbalance in glucose levels can contribute to dizziness and nausea. Thus, people with changes in the GPD2 gene are at an increased risk for motion sickness.
Another important gene associated with motion sickness is PRDM16 which is involved in the development of brown fat. Brown fats are important sites where thermogenesis (dissipation of energy through heat production) occurs.
Studies have reported associations between reduced thermogenesis and motion sickness.
Therefore, people who have changes in the PRDM16 gene resulting in reduced brown fat production may be at increased risk for motion sickness.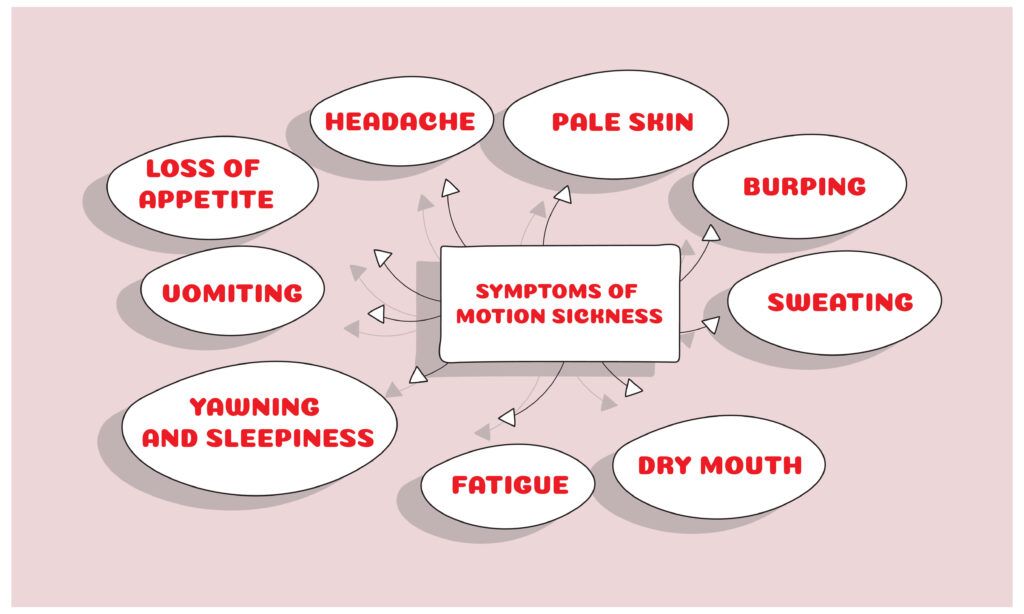 Did You Know?
People assigned female at birth are more likely to experience motion sickness than people assigned male at birth, thanks to our friend, estrogen.
A spike in estrogen levels can cause or increase the risk of nausea and dizziness. This also explains morning sickness during the first trimester of pregnancy.
Explore Your DNA Raw Data
Curious about your motion sickness genes? Here's how you can learn about it in 3 simple steps:
Download your raw data file from 23andMe, Ancestry DNA, or any other ancestry company. If you don't have one, you can get a 23andMe kit from here.
Buy the Gene Allergy Report (or Xcode Life Premium Pack for a 70% discount)
Upload your raw data and get your results in 24 hours.