AncestryDNA Results Overview
It is always interesting to know more about your own history and ancestors. Learning about your past can be a fascinating and soul-stirring journey.
Your geographical origin pertaining to specific populations is referred to as ethnicity.
AncestryDNA offers an in-depth analysis of your DNA and helps you understand more about your family tree, and origins or find lost relatives.
So far, ancestry DNA has limited samples that have helped people determine where they belong.
In the latest update, AncestryDNA has announced its ethnicity update and added new regions in Asia, Africa, and Oceania.
Their vast collection of family trees also helps improve results with family histories spanning various regions worldwide.
This makes ancestry DNA's ethnicity tests more precise.
Ancestry DNA Updates May 2023: StoryMaker Studio
According to the AncestryDNA website "Storymaker Studio is a collection of tools to help you create, share, enhance, and preserve audio, images, and family stories." It includes the following tools:
Photolines: To create photo collages
Stories: To create slideshow
Audio: To upload audio files of family stories
Quick tasks: To complete missing details in a photo
Gallery: To view, enhance, and make changes to the media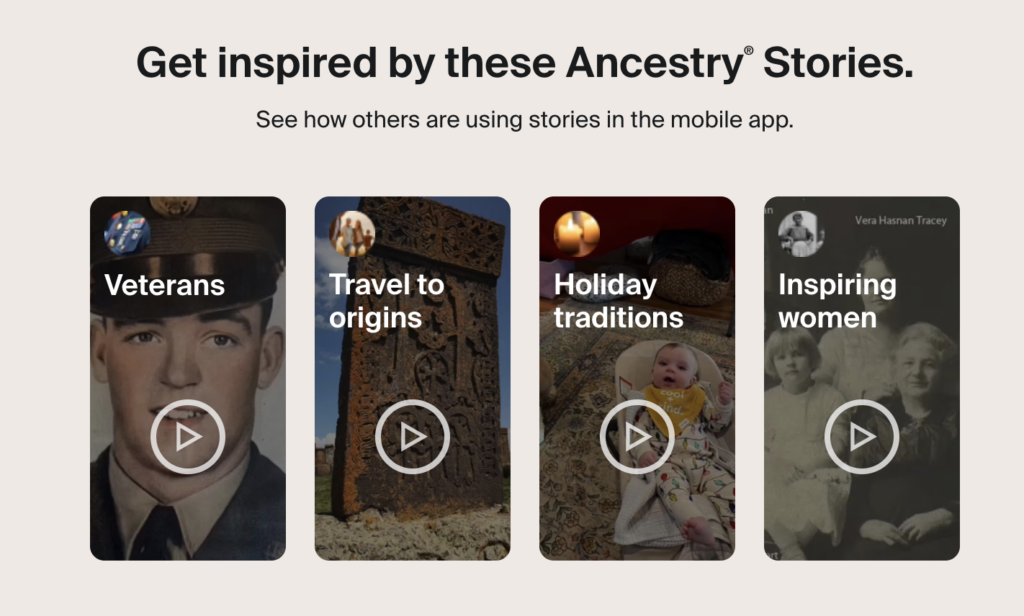 What Changed with AncestryDNA August 2022 Updates
Here's what changed with AncestryDNA's August 2022 update:
Eight New Regions Added
By adding more regions in Asia and Africa and splitting Oceania into Eastern Polynesia and New Zealand Maori, eight new areas were added, namely:
Tibetan Peoples
Southwestern China
Central and Eastern China
Nepal and the Himalayan Foothills
Nilotic Peoples
Nigeria- East Central
Hawaii
New Zealand Maori
Eastern Polynesia and New Zealand Maori Regions
At AncestryDNA, their goal is to represent the world as fairly as possible.
Since people have always been and continue to move from one place to the other, representing ethnic regions becomes crucial to determine where your ancestor lived and belonged.
AncestryDNA has divided the Oceana region into Eastern Polynesia and New Zealand Maori regions to make ethnicity results more accurate and precise.
These two regions were made to provide more precise results of both the Hawaiian and New Zealand Maori heritages.
However, it is essential to remember that since Eastern Polynesian indigenous populations (who descended from West Polynesia), people with Hawaiin and Maori heritage have some percentage of other East Polynesian regions in their results.
Updates To Ethnicity Estimates
This update aims at increasing precision and information about different ethnicities.
The update saw more addition of samples to the reference panel to expand the number and diversity of populations for comparing users' DNA.
Further, AncestryDNA updated the DNA algorithm to provide more precise ethnicity estimate results.
This can result in new regions or changes in your percentages.
Genetic Profiles For More Unique World Regions
AncestryDNA's latest update has added more unique profiles and different regions of the world to differentiate neighboring regions better and improve existing ones.
With the latest update, people with Indigenous roots in Cuba, Haiti, or the Dominican Republic will notice more improvements.
Similar improvements will also be seen in people from the following regions:
Ivory Coast & Ghana
Samoa
Tonga
Mongolia & Central Asia–North
Southern India
Southeast Asia
Arabian Peninsula
France
Basque
Aegean Islands
Germanic Europe
Sweden & Denmark
Norway
Indigenous Americas (Yucatan Peninsula, Central, Panama & Costa Rica, Bolivia & Peru)
Source: AncestryDNA YouTube Channel
Disclaimer: We are not affiliated with AncestryDNA and do not have partnerships with them of any nature. This article is intended for informational purposes only.
Will Your Results Change Because of the Ancestry DNA Updates?
Existing customers who already have their AncestryDNA ethnicity profiles may see changes or updates in their ethnicity percentage with this new update.
This is because their recent update expands the number and diversity of populations they compare your DNA to during the test.
Summary: Ancestry DNA Updates
In its most recent update, AncestryDNA has announced its ethnicity update and added new regions in Asia, Africa, and Oceania.
In Ancestry DNA's 2022 update, eight new regions were added, including Tibetan Peoples, Southwestern China, Nepal, Himalayan Foothills, and Hawaii, among others.
Ancestry DNA split Oceania into Eastern Polynesia and New Zealand Maori to provide more precise results for people with both heritages.
Though people with existing reports will find some changes to their reports, we must understand that this is bound to happen as science and technology advance.
References