When it comes to blood type diets, there are four different types – A, B, AB, and O. Each diet is based on what substances are best for each blood type. Dr. Peter D'Adamo created this diet, and it is said to help manage weight, improve energy levels, and reduce the risk of illness. The diet is based on the theory that your blood type affects your ability to digest certain foods and that eating the right foods for your blood type can help you to be healthier. For example, those with type A blood should avoid meat and dairy, while those with type B blood should eat more green vegetables. Read on to know what is theorized to be the best O blood type diet.
Choosing A Diet According To Your Gene Type To Achieve All Nutritional Goals
Did you know that what you eat affects your gene expression and the gene variants you have to affect how you process the nutrients in your diet? These genetic variants also answer questions like why some people eat a lot and not put on weight, why certain people can't consume dairy without experiencing gastrointestinal troubles, and why some people experience caffeine jitters after just one cup of coffee. Learn more:
Overview: What Is The Blood Type Diet?
The blood type diet was created by naturopathic physician Peter D'Adamo.
The premise of the diet is that your blood type determines what foods are best for you to eat, as well as which foods you should avoid.
There are four blood types - A, B, AB, and O - and each one has a different diet plan.
The diet is based on the theory that certain lectins (proteins found in food) are incompatible with certain blood types.
Lectins can supposedly cause problems like weight gain, bloating, and fatigue.
So by following the blood type diet, you can supposedly avoid these problems.
However, there's no scientific evidence to back these claims.
The Different Blood Groups
Your blood group is inherited from your parents and falls into one of these four groups: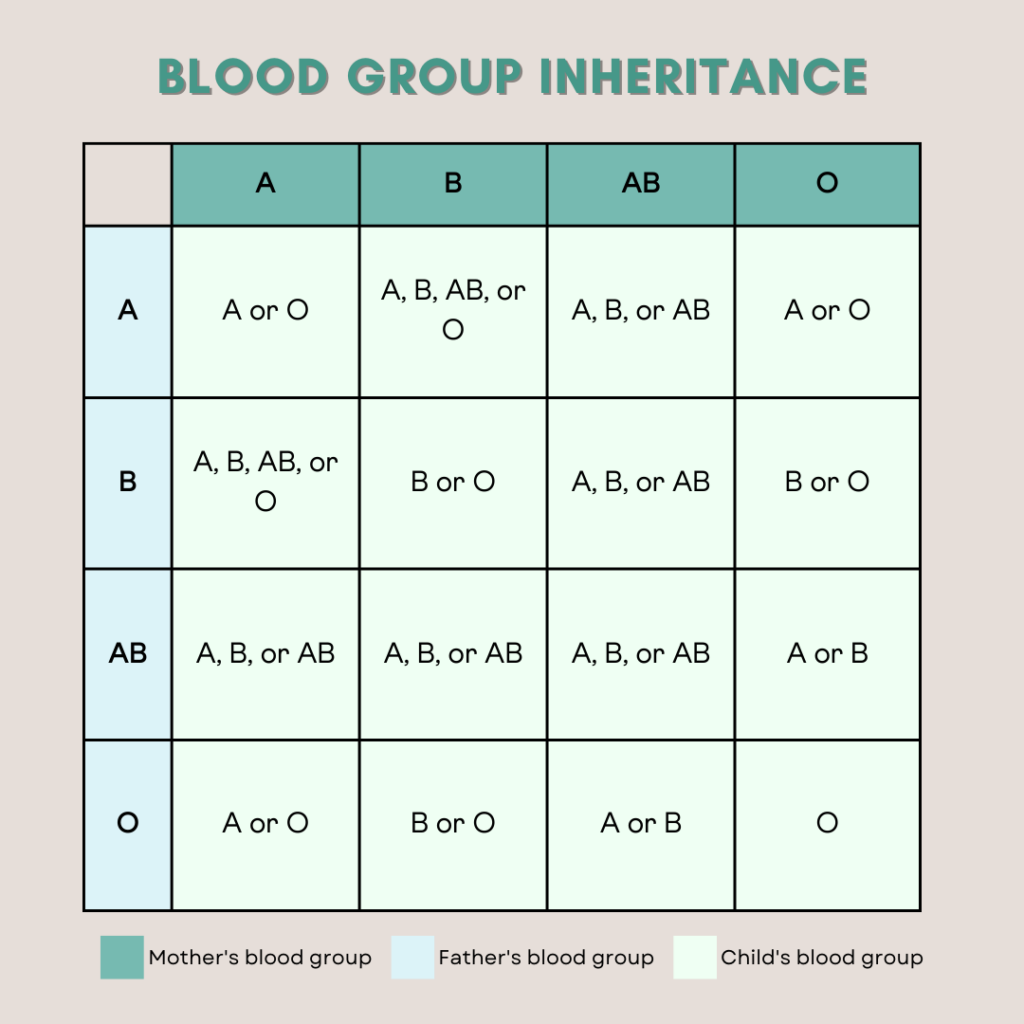 Additionally, the presence of the Rhesus factor (that determines +ve or -ve) results in 8 different types of blood groups.
Some interesting facts about blood groups
Most common: O+ve
Least common: AB-ve
Universal donor: O-ve
Universal acceptor: AB+ve
Blood Type O: Profile
The O blood group is the only one that has antibodies for two antigens (A and B).
They appeared to have provided a unique survival advantage since many diseases that our ancestors developed have markers that simulated the A, B, and AB blood types.
Thus O blood type has a useful defensive benefit.
However, this innate immunity can also increase the risk for certain conditions like ulcers and thyroid disorders.
O Blood Type Diet: What To Eat
O blood type can digest meals containing protein and fat.
Alkaline phosphatase and ApoB48 are two enzymes important for metabolizing fats and protein.
These enzymes are present in naturally higher levels in people of O blood type.
This ensures efficient metabolization of cholesterol in animal fats and better calcium assimilation.
O blood type diet, according to D'Adamo:
Animal Proteins
The O blood type diet allows the consumption of most meat products, including cold-water fish.
Lamb
Beef
Mutton
Mackarel
Cod
Dairy
D'Adamo recommends avoiding dairy products. But the diet allows the occasional consumption of certain dairy products like
Butter
Certain types of cheese
Nuts and Seeds
Nuts are a great source of protein and good fats, both of which favor O blood groups.
Walnuts
Almonds
Hazelnuts
Pumpkin seeds
Vegetables
Most vegetables are allowed in this diet.
Sweet potatoes
Tomatoes
Artichokes
Parsley
Parsnips
Red pepper
Garlic
Horseradish
Kale
(list is not exhaustive)
Fruits
Some recommended fruits include
Grapefruits
Figs
Plums
Most berries (except ones mentioned in "Foods to Avoid")
Beans
The most beneficial beans for the O blood type diet include
Adzuki beans
Pinto beans
Black-eyed peas
Grains
While most grains are prohibited in this diet, some may be included.
Rice
Millet
Amaranth
Buckwheat
The food can be seasoned with spices and condiments like iodized salt, cayenne pepper, parsley, curry, cocoa, and honey.
Allowed beverages include water, wine, club soda, and tea.
D'Adamo says the diet should also be paired with vigorous aerobic exercise.
He also recommends supplements that target digestive issues.
O Blood Type Diet: What Not To Eat
People with O blood type tend to have higher levels of stomach acid.
Further, a reactive protein called lectin present in many grains interferes with immune responses, which can lead to unwanted inflammation and autoimmunity.
Let's have a look at the foods to be avoided for O blood type.
Animal Proteins
The diet plan for people with type O blood excludes
Pork
Pickled herring
Smoked salmon
Goose
Octopus
Caviar
Dairy
Except for the ones mentioned under "Food to Eat," all other dairy products should be avoided.
Nuts and Seeds
Despite nuts being high in protein and good fat, some don't make the cut to this diet.
Cashew nuts
Pista
Brazil nuts
Peanuts
Poppy seeds
Vegetables
O blood group may not tolerate certain vegetables of the Brassica family like
Cabbage
Brussel sprouts
Cauliflower
Mustard greens
Nightshade family
Fruits
Specific fruits to be avoided include
Oranges and tangerines
Strawberries and blueberries
Melons
Avocado
Rhubarb
Beans
The following beans should be avoided in this diet
Kidney beans
Lentils, including domestic, green, and red lentils
Copper beans
Tamarind beans
Grains
With the exception of the ones mentioned under "Food to Eat," all other grains should be avoided.
While seasoning your foods, avoid species and condiments like pepper, mayo, tomato ketchup, vinegar, vanilla, pickles, nutmeg, and corn syrup.
Beverages to be avoided include beer, coffee, black tea, and distilled liquor.
Does The Blood Type Diet Work?
There's no scientific evidence that proves the claims of blood type diets.
In fact, many studies have disproved the claims, and a few have reported health benefits unrelated to blood type.
The following aspects of the diet could contribute to the health benefits:
However, these benefits are seen regardless of the blood type.
Risks Of Following A Blood-Type Diet
Despite some potential benefits, doctors and health experts are still apprehensive about it owing to the several drawbacks.
Not backed by evidence: There's no scientific root upholding blood-based diets. A review study reported that "no evidence currently exists to validate the purported health benefits of blood type diets."
Unproved effectiveness: No research supports the weight loss benefit of blood-type diets.
Health complications: Emphasis on a high intake of animal proteins may lead to other health problems.
Use of supplements: The diet can be quite restrictive and suggests that using dietary supplements can help people meet their nutritional needs. However, not all supplements may qualify as a proper substitute for a healthy and balanced meal plan.
Summary: O Blood Type Diet
Food
Allowed
Not Allowed
Animal products
Any meat except the ones listed under "not allowed"
Pork
Pickled herring
Smoked salmon
Goose
Octopus
Caviar
Dairy
Butter
Certain types of cheese
All dairy products except the ones listed under "allowed"
Nuts & seeds
Walnuts
Pumpkin seeds
Almonds
Hazelnuts
Cashew nuts
Pista
Brazil nuts
Peanuts
Poppy seeds
Vegetables
Any vegetable except the ones listed under "not allowed"
Brassica family
Cabbage
Brussel sprouts
Cauliflower
Mustard greens

Nightshade family
Eggplants 
Potatoes

Shiitake mushrooms
Fermented olives
Alfalfa sprouts
Fruits
Grapefruits
Figs
Plums
Most berries (except ones mentioned in "not allowed")
Oranges and tangerines
Strawberries and blueberries
Melons
Avocado
Rhubarb
Beans
Any beans except the ones listed under "not allowed"
Kidney beans
Lentils, including domestic, green, and red lentils
Copper beans
Tamarind beans
Navy beans
Pinto bean
Grains
Rice
Millet
Amaranth
Buckwheat
Kasha
Kamut
Rye
Spelt
Barley
All grains except the ones listed under "allowed"
Spices & condiments
Iodized salt
Cayenne pepper
Parsley
Curry
Cocoa
Honey
Pepper
Mayo
Tomato ketchup
Vinegar
Vanilla
Pickles
Nutmeg
Corn syrup
Beverages
Water
Wine
Club soda
Tea
Beer
Distilled liquor
Black tea
Coffee
Reference