Do you wake up tired and unrested every morning despite being in bed for 8 hours? Then it is likely that you are not getting the recommended 13-23% of deep sleep out of your total bedtime. It turns out genes play an essential role in influencing the deep sleep pattern of an individual.
Did You Know? Genes Are A Major Influencer Of Sleep Behavior And Risk Of Sleep Disorders. Learn More.
What Is Deep Sleep?
Deep sleep is the third stage of sleep when it's the hardest to wake up. It is also the most refreshing stage of sleep.
From the non-REM stage, people transition to the light sleep stage before moving to deep sleep. This stage is then followed by REM sleep.
During deep sleep, the body produces the human growth hormone and resets the body by repairing the physical stresses of the day.
The brain also converts the day's events into long-term memories.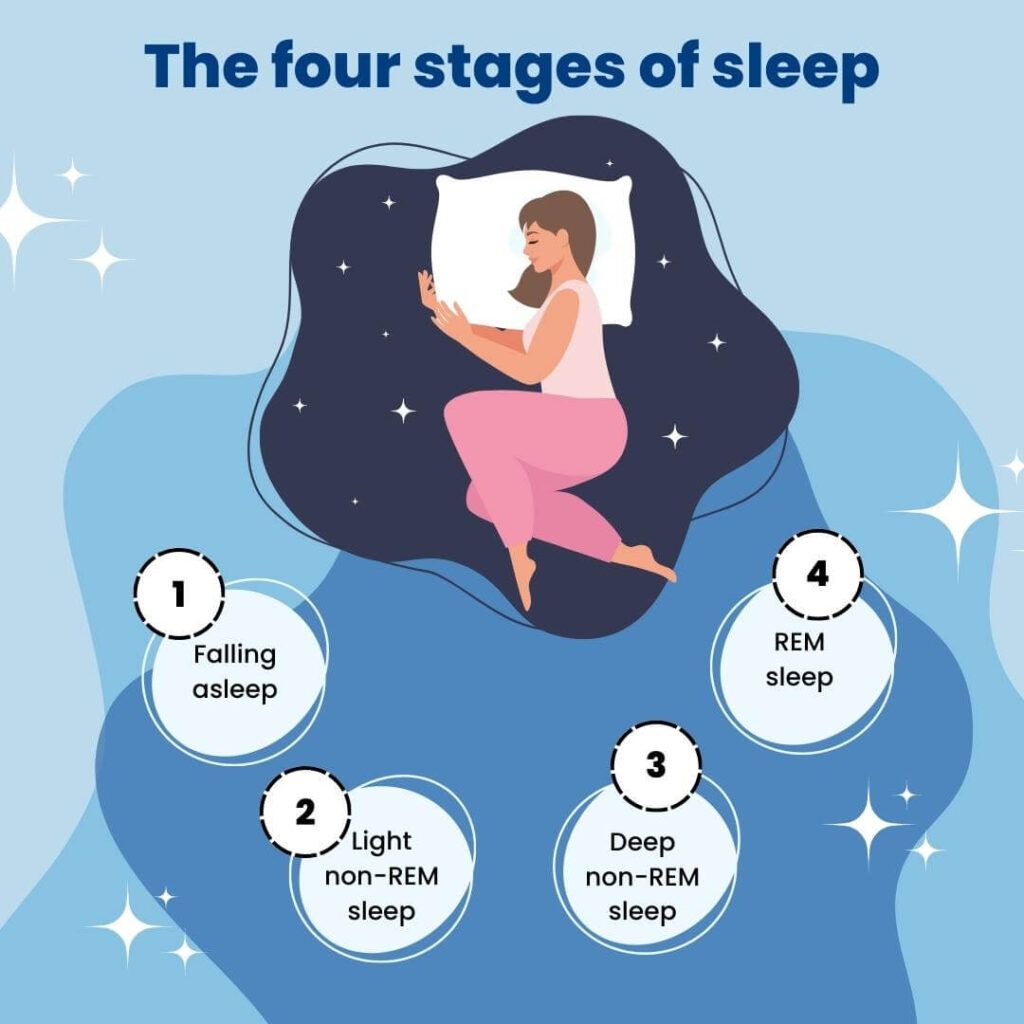 Factors That Disrupt Deep Sleep
During the course of a typical night's sleep, an individual goes through four distinct stages.
If this cycle is disrupted, it can lead to poor sleep, particularly if the deep sleep stage is affected.
Disruption of deep sleep can be temporary and caused by factors such as jet lag, illness, stress, high caffeine intake, or medication side effects.
Chronic sleep deprivation can result from mental health issues such as depression, anxiety, or stress.
Additionally, if you suffer from any of the following sleep disorders, it can affect your deep sleep:
Circadian rhythm disorders
Sleep apnea
Snoring
Narcolepsy
Restless leg syndrome
Nightmares or night terrors
The Genetic Angle of Deep Sleep
Research studies point out a change in the ADA gene that influences deep sleep.
This gene produces an adenosine deaminase enzyme that breaks down a molecule called adenosine. This reaction regulates many critical physiological processes. 
ADA gene changes are associated with the reduced conversion of adenosine. Adenosine buildup may cause increased tiredness.
People with one or more copies of these changes may have lowered deep sleep and may experience more daytime sleepiness than others.
Did You Know?
With the sleep/wake cycle, the longer you are awake, the greater the body senses the need to sleep. This phenomenon is called sleep pressure.
An increase in adenosine drives sleeps pressure. During the daytime, when we expend energy, ATP is broken down to fuel that, and adenosine is released as a byproduct.
Therefore, the more energy we expend, the more adenosine is released, making us more and more sleepy.
Explore Your DNA Raw Data
Curious about your sleep genes? Here's how you can learn about it in 3 simple steps:
Download your raw data file from 23andMe, Ancestry DNA, or any other ancestry company. You can get a 23andMe kit from here if you don't have one.
Buy the Gene Sleep Report (or Xcode Life Premium Pack for a 70% discount)
Upload your raw data and get your results in 24 hours.