As the scientific community continues to unlock the mysteries of the human body, more and more people are turning to DNA tests to learn about their health and ancestry. While the price of a DNA test can vary depending on the type of test and the company you choose, this guide will give you an idea of how much you can expect to pay for a DNA test.
Overview of DNA Testing
Depending on the type and complexity, you may have to shell out anywhere from under $99 to more than $2000 for a DNA test.
In some cases, additional testing may be required, increasing the cost.
In some states, insurance covers a portion of certain types of genetic tests.
From the date of sample collection, the results may be ready within a few days to a few weeks.
The turnaround time is much quicker if the genetic test is crucial for timely diagnosis (such as prenatal tests).
How Much Is A DNA Test: Types
Different types of genetic tests investigate different things and are priced accordingly.
Let's have a look at some important types of genetic tests.
Type of Test
Average Cost
Ancestry Test
$79-$99
Health and Wellness Assessment
$100-$300
Xcode Life's Special Price: $30
Paternity Test
At home: $130-$200Legal: $300-$500
Molecular Genetic Tests
$100-$2000
Ancestry Test
Genetic ancestry tests, also called genealogy tests, aim to analyze the shared genetic regions between individuals to establish their relationship.
Ancestry testing allows one to learn your ethnicity and information about their ancestors.
It is the cheapest DNA testing option with most companies and can range from as low as $59 to around $99.
Health Risk and Wellness Assessment Tests
Genetic tests can now help healthcare professionals and other consumers, understand the risk of developing a health condition.
This enables personalized preventive measures and optimal treatment.
Further, owing to the rising popularity of nutritional supplements, genetic companies are introducing lifestyle and wellness tests (such as nutrition or fitness genetic tests) to promote better health.
Most companies price these tests at $100 to $300.
Many companies also combine health and ancestry tests and price them around $200.
Did You Know? You Can Get Health and Wellness Reports For As Low As $30 With Xcode Life.
Paternity Tests
DNA paternity tests are one of the most common types of DNA tests.
The individual and the alleged father get a genetic test, and a specialist compares the shared DNA regions between them to establish paternity.
At-home DNA paternity tests cost around $130-$200, and legal paternity tests can cost up to $500.
Molecular Genetic Tests
Molecular tests are mostly used for diagnostic purposes.
They look for abnormal changes in one or more genes
Molecular genetic tests employ DNA sequencing, a process that determines the order of the 4 letters (A, T, G, and C) in the human genetic code.
Costs vary depending on the type of test: single variant, targeted gene, gene panel, whole-exome, and whole-genome.
Comparing The Prices Of Important Genetic Testing Companies
Company
Average price of a genetic test
Xcode Life
Single tests: $30-$50
Bundles: $160-$199 1000 to 3000+ traits
23andMe
$99-$199
AncestryDNA
$99-$357
MyHeritage DNA
$89
Family Tree DNA
$79-$159
Living DNA
$69-$99
Vitagene
$89-$169
DNAfit
$189-$629
Nebula Genomics
$99-$999
Dante Labs
$500
How Much Is A Dog DNA Test?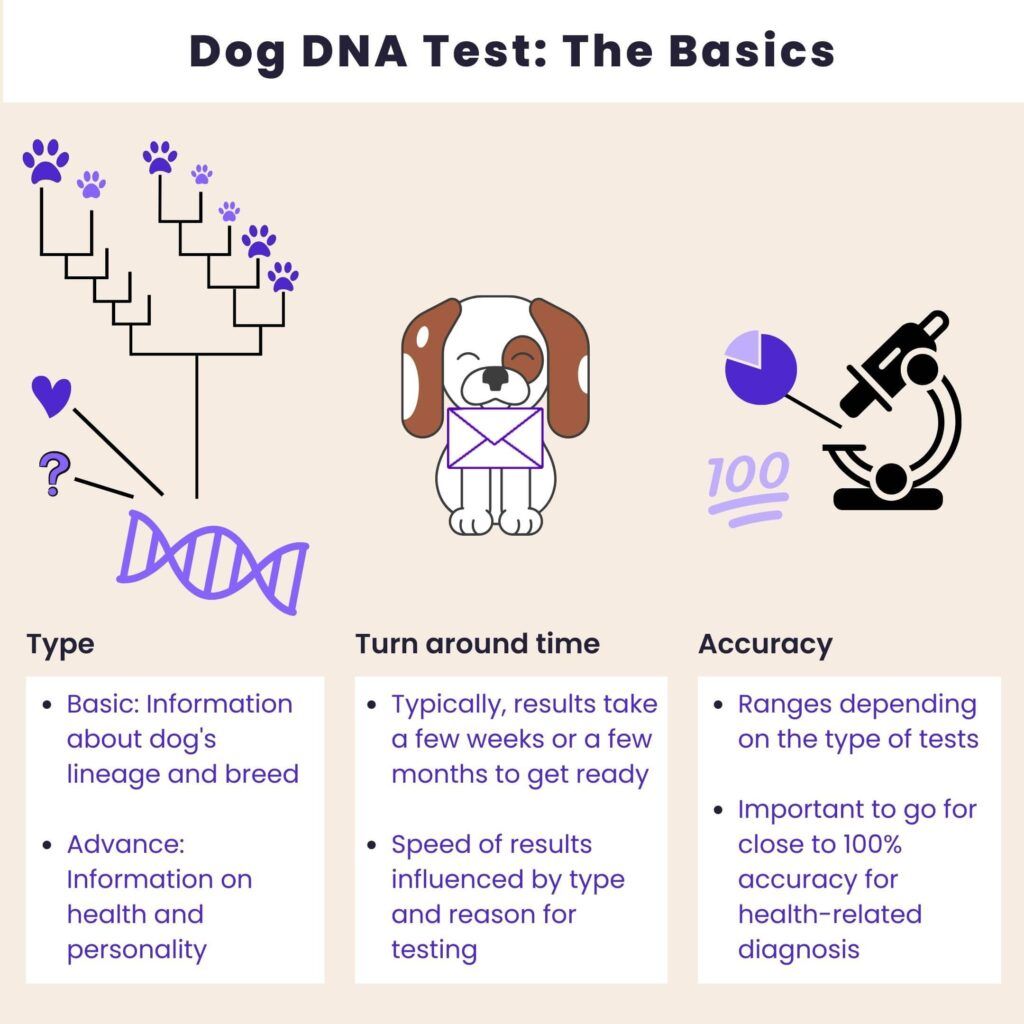 Dog tests help the owners know the specific breeds to allow better care.
Despite the rising popularity of dog DNA testing, only a few companies offer quality services.
The tests can cost anywhere from $60 to $200, based on the knowledge you're seeking and how deep you want the analysis to be.
How Much Is A DNA Test While Pregnant?
Pregnancy DNA tests cost depending on the nature of the test.
The most common types of pregnancy tests include
Non-invasive prenatal testing (NIPT) - $1,350 - $1,750
Amniocentesis - $1000 - $7000 (insurance coverage available)
Chorionic villus sampling (CVS) - $1300 - $4800 (insurance coverage available)
Summary: How Much Is A DNA Test?
The pricing of DNA tests varies depending on the type, use, and the company offering the genetic test.
Basic ancestry tests cost around $99, while health and wellness ones can cost as much as $450.
Molecular diagnostic tests can cost anywhere from $100-$1000.