---
May 2023 Update: New Trait!
23andMe has launched a new report on lupus powered by 23andMe research. According to 23andMe, "this report uses a statistical model that includes more than 1,900 genetic markers and information on ethnicity and sex assigned at birth to determine your likelihood of being diagnosed with the condition."
---
How To Login To Your 23andMe Account
To login to your 23andMe account, follow the steps given below:
Step 1: Go To 23andMe.com And Click "Sign In"
To get access to your raw DNA file, you first need to log in to your 23andMe account.
Head over to the 23andMe website, and look for the sign-in button on the top right corner, as shown below.
After you click that button, you should be redirected to the 23andMe login page.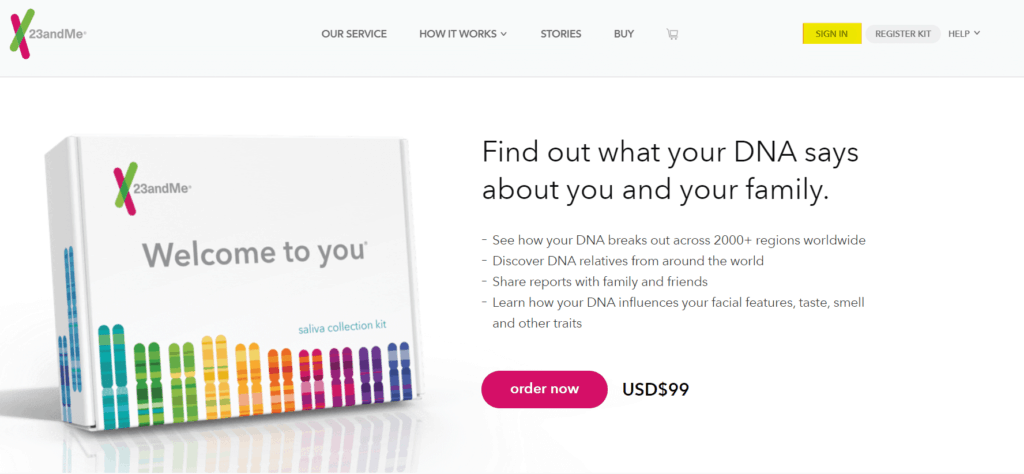 Step 2: Enter Your 23andMe Login Details (Email And Password)
Once you get to the 23andMe login page, you can enter the email and password that you used to set up your 23andMe account.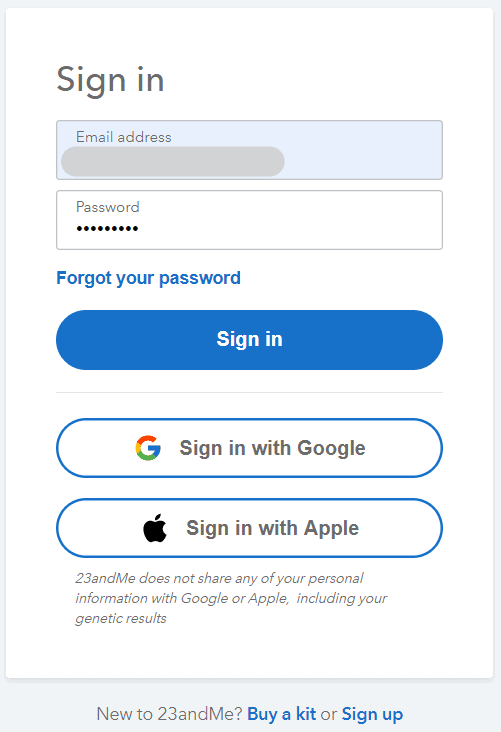 Once you enter that information, you will gain access to your account and your 23andMe dashboard.
If you've forgotten your password, you can request a reset by clicking "Forgot your Password?"
You will need to enter the email you used to set up your 23andMe account.
Then, instructions will be sent to your email that will provide you with a guide on how to reset your password.
From there, you can follow the instructions, head back to the 23andMe login page, and input your email and password to access your account.
Did you know: Your 23andMe raw data (v5 chip) contains around 650,000 genetic markers? Ancestry reports only use 0.01% of this information. Your raw data has details your health, nutrition, fitness, allergy, methylation, and specific genes like COMT and APOE. After discovering your ancestry information on the 23andMe site, you can download your raw data and use it to learn more about yourself.
Hear it from our users
I received my xlife reports within the timeframe promised using my 23andme data and got useful new information from the reports to inform nutrition and supplemental strategies. Thank you!
- Ash Goodwin
How To Sign Out Of Your 23andMe Account
To sign out of your 23andMe account, follow the steps given below:
1: Move your cursor to the top right-hand corner of the screen, where you can see your username.
2: Click on the drop-down arrow

3: From the drop-down menu, choose "Sign out"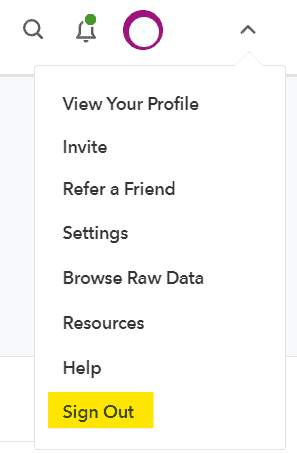 You have now successfully logged out of your 23andMe account
Do you have raw DNA data from 23andMe, AncestryDNA, MyHeritage, FTDNA, Living DNA, or any other company?
Upload the file to Xcode Life for insights into 3000+ health-related traits at a 55% discount!
How To Download 23andMe DNA Raw Data
Updated May 2023