Parameters
LivingDNA
Xcode Life
Type of genetic testing
DNA kit and raw data analysis
DNA raw data analysis
Ancestry reports
Offered
Not offered
Health reports
Not offered
Offered
Pharmacogenomic reports
Not offered
Offered
Raw data upload
AncestryDNA, 23andMe, MyHeritage, FTDNA, Illumina, Gene by Gene, and National Geographic.
DNA raw data from all major providers accepted. Comprehensive list
Number of reports
3
10
Price
Only ancestry $99
Ancestry + Nutrition and Fitness $179
Reports: $30-$50
Bundles: $160-$199 (up to 10 health and wellness reports)
Price details
Sample reports
Not available
Available as detailed report walkthrough videos
About Living DNA
Living DNA, a UK- based genetic company, was founded by husband-wife duo David Nicholson and Hannah Morden in 2002. The company initiated the One Family World Project in 2017, aimed at eliminating racism with a global family tree. The company offers ancestry and wellbeing reports and strives to be the first to map and describe a global family tree.
Living DNA Products & Services
Living DNA offers a range of genetic testing products:
This kit provides insights into fitness and nutrient traits. In addition, users will receive personalized diet and fitness recommendations based on their genetic results. This kit covers the following categories:
Vitamin Response
Food Metabolism
Nutrition Ideas
Exercise
Recovery
Exercise Ideas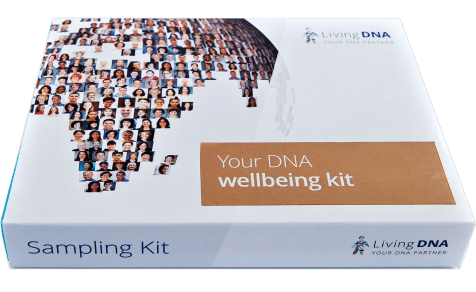 Source: LivingDNA website
This kit provides information on deep ethnic ancestry. It offers access to ancestry reports across 150 regions & sub-regions, including a global family ancestry report going back to around 500 years. This kit covers the following categories:
Recent ancestry
Sub-regional ancestry
Your DNA today
Extended ancestry
DNA matching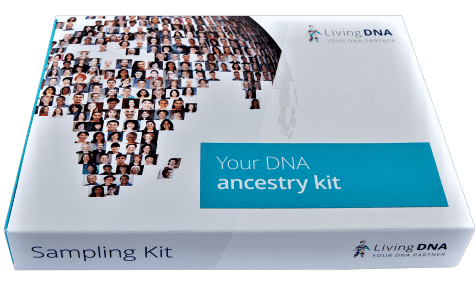 Source: Living DNA website
This kit is a package of both an ancestry test and a wellbeing test.
Apart from this, Living DNA offers a free 7-day email course. This course will help you understand the relevance of DNA and the DNA testing process.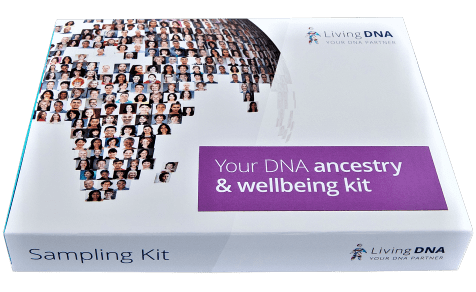 Source: LivingDNA website
LivingDNA: Getting Started
Living DNA ships their autosomal DNA testing kits all over the world. You can order the kit online. The DNA kit is a cheek swab kit.
Once you register with LivingDNA, you'll be provided with the following options:
Upload DNA
This option requires you to fill in some personal details before uploading your DNA file. Living DNA accepts DNA files from 23andMe, AncestryDNA, Illumina, Gene by Gene, FamilyTreeDNA, and MyHeritage.
You can check out our DNA raw data download guides here:
How To Download Your Raw Data From FTDNA
How To Download Your Raw Data From AncestryDNA
How To Download Your Raw Data From 23andMe
How To Download Raw Data From MyHeritage DNA
Activate Kit
Choosing this option allows you to enter an activation code provided with your DNA testing kit.
If you do not already have a DNA file, the company offers DNA testing services by purchasing a swab kit.
Living DNA also allows users to opt for the Family Network feature, which is a free service that matches users to relatives around the globe. One can opt into or out of this feature at any time through the Relatives tab on the profile.
Source: LivingDNA website
Once these steps are complete, your kit is active for use, and you can access Living DNA's services.
The dashboard containing profile information allows users to navigate through the following:
Ancestry tab to purchase ancestry kit and access reports
The wellbeing tab to choose a focus between various nutrition and fitness traits and access to the same
The store which allows users to purchase kits
Profile page to upload a DNA file, activate a kit, view the DNA processing status, or even add a new DNA profile
Account tab to manage your account settings and even permanently delete your account
Living DNA takes around 72 hours to process DNA uploads and up to 8 weeks to send the DNA samples to the lab for testing. Users will be notified via email when the results are ready.
Overview of Living DNA Reports
Living DNA Ancestry Reports
Living DNA offers detailed ancestry reports, covering an ancestral range from 80,000 years ago until recent times.
Users can trace their ancestry back up to 10 generations over 10,000 years.
The analysis uses a database of people from around 150 subregions in the world.
Users can access cultural and historical information about the subregions.
Users can explore their ancestry on an interactive map.
Reports include regional breakdown results based on African, British, or European lineage.
Users can track down their paternal and maternal ancestral line in different global regions.
The report provides a percentage for your haplogroup, with a breakdown of locations where the same haplogroup exists.
Users can match with relatives up to the 4th cousin circle using the family network feature.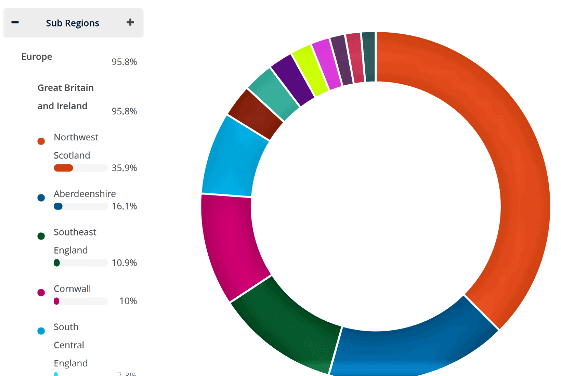 Image: Subregions
Living DNA Wellbeing Reports
This report enables users to make better lifestyle choices to optimize their wellbeing and improve their quality of life with dietary and exercise changes based on their genetic makeup.
The Wellbeing Report focuses on the following:
Users will learn how their body responds to and metabolizes different vitamins
The report includes personalized nutritional dietary recommendations
The report suggests the best type of exercise for the user based on their genetic makeup
Users will receive insights into how their body processes different foods
The report provides personalized fitness routines and advice based on your genetic profile and lifestyle
Users will receive recommendations for the best way to relax and recover after a workout.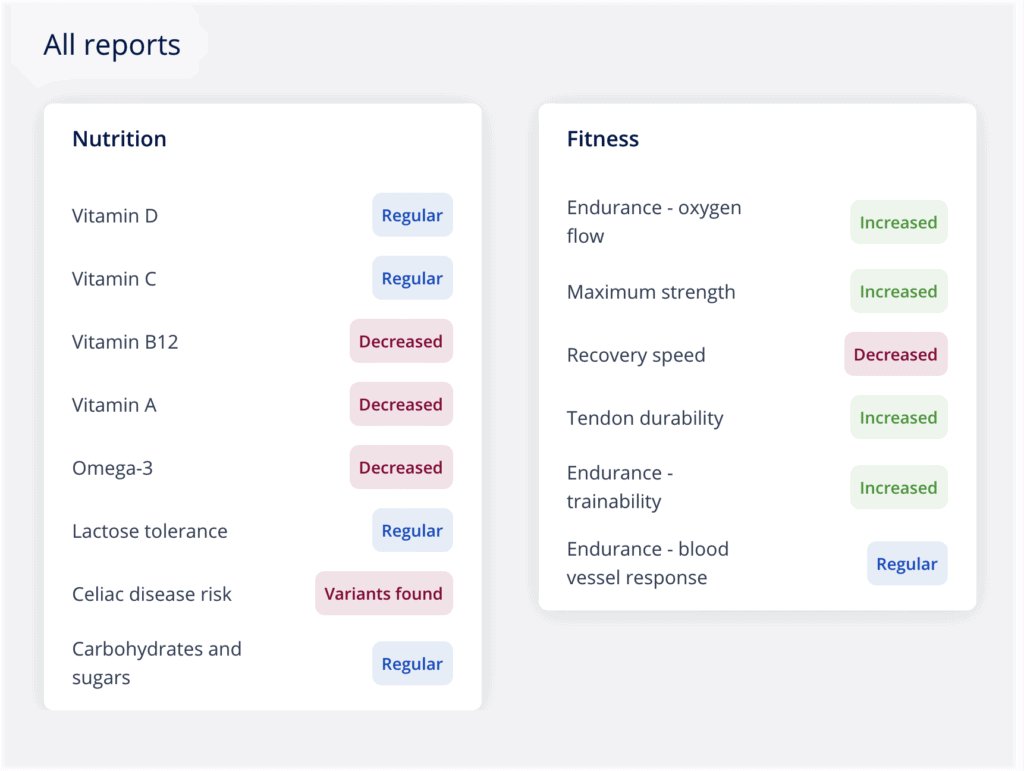 Image: Wellbeing report overview
Living DNA Pricing
Living DNA price points range from $99 to $199, exclusive of shipping. The shipping charges are between $49 and $99 within the US based on the region.
The costs of purchasing kits on Living DNA are as follows:
Ancestry Kit ($99 + shipping)
Wellbeing kit: ($129 + shipping)
Ancestry and Wellbeing Kit: ($179 + shipping)
About Living DNA Privacy
Living DNA claims that they are committed to user privacy and handle your data with integrity.
The company only collects and stores user information to improve the quality of its services. Personal information includes name, email, card details, and user activity.
Genetic information is stored separately from personal details. Confidentiality is maintained by labeling DNA samples with random barcodes, identifiable only to help with customer queries.
The company takes measures to ensure user security. It stores DNA samples securely and also gives users the option to delete their data at any point.
Living DNA does not sell user data to any third parties. Users can consent to research and opt-out of it at any time. However, we use aggregated data to improve the quality of our systems.
For further information, read the Living DNA privacy policy.
What People Say: News & Reviews
News
Living DNA co-founders Hannah and David opened the RootsTech 2018 conference with a presentation as platinum sponsors.
Living DNA launched affordable genealogy and wellbeing DNA kits at the lowest retail price point.
Living DNA made an impressive entry into the DNA testing kit market and a solid choice as a 3-in-1 DNA testing kit.
Reviews
Living DNA reviews by TechRadar states that the kits are expensive and ancestry results are vague.
Trustpilot reviews on Living DNA show that 30% of 171 customers voted it to be excellent while 44% voted it bad.
You can find few Living DNA reviews on Reddit
Summary: Pros & Cons
Pros
Report covers around 150 subregions for deep ancestry insights
Kits come with easy instructions for users to follow
Reports include information on migration patterns and the history of ancestral lineage
Users can trace their ancestry back up to 10 generations
Reports include an interactive map for better user understanding
The company offers a free family matching feature
Cons
Users have reported cases of incomplete results
The company accepts DNA raw data only from a fixed list of genetic testing companies
DNA processing and test results might take a little longer than other companies
It takes a while for the company to complete deleting a user profile