In today's fast-paced world, stress has become an unavoidable companion for many, leading to a surge in the search for natural remedies that can aid in managing it. Enter adaptogenic mushrooms, renowned for their potential to balance, restore, and protect the body. While the idea of using mushrooms for health isn't new—ancient cultures have revered them for millennia—it's their modern promise of ushering in a stress-free life that's capturing attention. In this article, we delve deep into the world of adaptogenic mushrooms, exploring their potential and unveiling if they truly hold the key to a stress-free life.
Did You Know? Your ancestry test DNA data includes 700,000 markers, which can be used to learn about a very important stress gene called COMT which influences if you respond like a "warrior" or "worrier" to stress.
Order Your Personality Report Today!
What Is An Adaptogen?
An adaptogen is any plant substance or herb that may help your body cope with stress, anxiety, or fatigue.
When a person is stressed, the body's Hypothalamic-Pituitary-Adrenal (HPA) axis releases glucocorticoids as a response.
Cortisol is one of the significant glucocorticoid hormones released during stress, and this causes the flight-fight-freeze response during a stressful phase.
Consistently high levels of cortisol affect every organ in the body and increase the risk of the following:
Type II diabetes
Hypertension
Heart conditions
Obesity
Auto-immune diseases
Stroke
Skin diseases
Specific active ingredients in adaptogens act to bring down cortisol levels when they are high.
The main goal of adaptogens is to maintain a state called homeostasis in the body.
Homeostasis is a state where the living being's physical, chemical, and social conditions are optimally maintained.
In other words, the body and mind are stable and function as they are meant to, without disruptions or instabilities.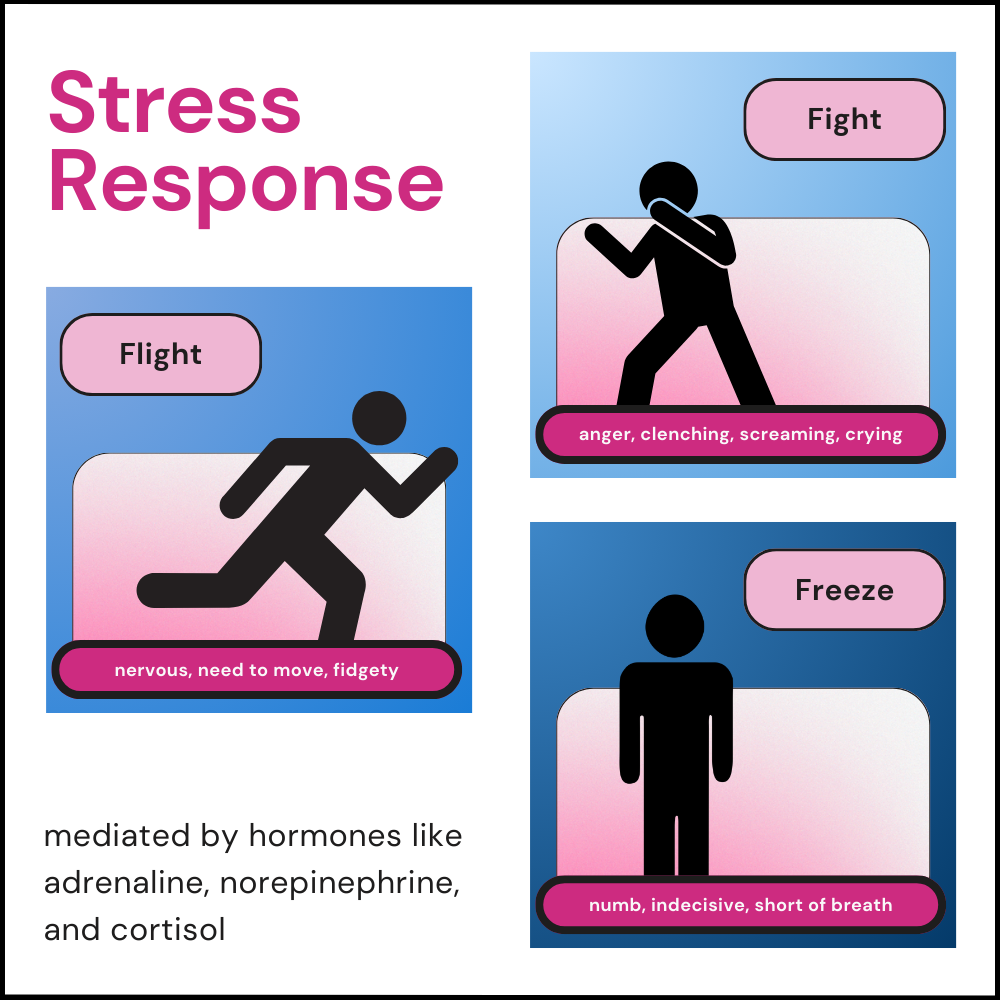 What Are Adaptogenic Mushrooms?
One of the most popular types of adaptogens is mushrooms.
Adaptogen mushrooms aren't 'magic mushrooms' that affect the brain and cause psychedelic effects.
Inversely, adaptogen mushrooms work on the body and create resistance against the adverse effects of stress.
These mushrooms help balance homeostasis by affecting the functioning of the HPA axis and reducing the effects of stress hormones.
Types Of Adaptogenic Mushrooms
The following are a few varieties of adaptogenic mushrooms available.
Cordyceps
Cordyceps is a type of mushroom that grows in high altitudes.
These fungi grow on insects' larvae, and more than 400 types of these fungi are identified.
Two of them are of significant interest - Cordyceps sinensis and Cordyceps militaris.
Cordyceps may have adaptogenic properties.
A 2014 study reported that consuming 600 mg of cordyceps/day for two weeks helped improve stress response and fatigue in high-altitude trainers.
Reishi
Reishi is an adaptogenic mushroom known for its ability to improve the immune system and help handle stress.
A 2020 study on rodents reports that reishi may help treat stress-induced brain inflammation and prevent brain damage.
A 22013 study on rats reported that reishi mushrooms may have anxiolytic characteristics (the ability to reduce stress) and may help reduce stress-induced anxiety symptoms.
Lion's Mane
Lion's mane, scientifically called Hericium erinaceus, is another type of mushroom known for its adaptogenic properties.
A 2018 study reports that Lion's mane mushrooms produce antidepressant-like effects in rodents.
According to experts, these mushrooms help stabilize brain-derived neurotrophic factor (BDNF) levels in rodents.
Stress and depression are the two leading causes of low BDNF levels.
Turkey Tail
Turkey tail, or Trametes versicolor, is a beautiful-looking mushroom with various colors.
Prolonged high cortisol levels may lead to an increased amount of reactive oxidative species (ROS) in the cells and lead to oxidative stress.
Oxidative stress causes DNA level damage to the cells and is one of the significant causes of cancers.
A 2017 study reports that the turkey tail mushroom may have up to 35 phenolic compounds, including flavonoids.
These phenolic compounds help combat oxidative stress in the cells and inflammation in the body.
Are All Mushrooms Adaptogenic?
No. all mushrooms aren't adaptogenic. You will need to choose the right ones to get the adaptogenic benefits.
Benefits of Adaptogenic Mushrooms
The following are some of the benefits of adaptogenic mushrooms.
Improved stress response
Resistance towards fatigue
Protection against oxidative damage
Improved immunity levels
Decreased inflammation in the body
Reduced stress-induced anxiety
Also Read
Is It Possible To Measure Stress?
Are Adaptogenic Mushrooms Safe?
While adaptogenic mushrooms are edible, the tolerance towards them varies with different individuals.
According to nutritional experts, cordyceps and reishi mushrooms are safer and can be tolerated by most people.
Some of the possible side effects of consuming cordyceps or reishi are:
Gastric troubles
Dizziness
Nausea
Headaches
Lion's mane mushrooms are also safe when consumed in moderation.
Possible side effects include:
Gastric troubles
Slower blood clotting
Low blood sugar levels
Turkey tail mushrooms may also cause gastric troubles, vomiting, and darker fingernails in a few.
Please consult your doctor if you are trying an adaptogenic mushroom or its supplement.
It is safer to start with a low dose and observe the changes in your body.
How To Use Adaptogenic Mushrooms?
If fresh adaptogenic mushrooms are available, you can buy and use them while making your meals.
If not, adaptogenic mushroom powders are available in plenty.
Adaptogenic supplements are also available as capsules or pills on the market.
While choosing these supplements, look for the following features.
Non-GMO
Use of organic mushrooms
No additives or fillers added
Please make sure to talk to your healthcare provider before you decide to try adaptogenic mushrooms.
Other FAQs
Do Mushroom Adaptogens Work?
While few human studies confirm the adaptogenic features of some mushrooms, this is a common ingredient trusted and used in many Asian traditional medicine practices.
Some mushrooms help the body cope with stress and fatigue when consumed right.
Please talk to your healthcare provider if you want to try them out.
Which Mushroom Adaptogen Is Best?
Out of all the adaptogenic mushrooms, reishi mushrooms are more commonly used because they are better tolerant and may have holistic benefits to the body.
Do Adaptogenic Mushrooms Raise Blood Pressure?
Adaptogenic mushrooms may lower blood pressure levels. They can also interact with blood pressure medications.
People on hypertension medications must consult their doctors and get approval before trying adaptogenic supplements.
What Are The Negatives Of Adaptogenic Mushrooms?
These adaptogenic mushrooms may not be tolerated well by everyone. Some side effects of these mushrooms are gastrointestinal issues, headaches, dizziness, and nausea.
Consuming in excess may make these symptoms severe.
Who Should Not Take Adaptogenic Mushrooms?
The following individuals aren't recommended to use adaptogenic mushrooms.
Pregnant women
Lactating women
People with hypertension
People with bleeding disorders
People with severe gastrointestinal disorders
Summary
Adaptogenic mushrooms are a class of mushrooms that may help the body cope with stress and fatigue.
When stressed, the Hypothalamic-Pituitary-Adrenal (HPA) axis releases stress hormones to combat it.
Consistently high levels of stress hormones in the body may increase the risk of diabetes, hypertension, heart disease, and inflammation.
Active ingredients in adaptogenic mushrooms may be able to regulate stress response and maintain a state of homeostasis.
Reishi, cordyceps, lion's mane, and turkey tail are different kinds of adaptogenic mushrooms.
Different people tolerate these mushrooms differently. Some possible side effects of using adaptogenic mushrooms are gastric problems, headaches, low blood pressure, and nausea.
Adaptogenic mushrooms are available fresh and in powder, capsule, and tablet supplements.
Some people may not handle adaptogenic mushrooms well. Getting approval from your healthcare provider before you decide to consume these mushrooms is essential.
References
https://pubmed.ncbi.nlm.nih.gov/14714963/
https://www.ncbi.nlm.nih.gov/pmc/articles/PMC5855563/
https://www.nature.com/articles/s41598-020-65812-5
https://www.ncbi.nlm.nih.gov/pmc/articles/PMC4174424/
https://www.apa.org/news/press/releases/stress/2022/concerned-future-inflation
https://www.ncbi.nlm.nih.gov/pmc/articles/PMC6240259/
https://www.ncbi.nlm.nih.gov/pmc/articles/PMC6010034/
https://www.tandfonline.com/doi/abs/10.1080/10538712.2016.1123790
https://pubmed.ncbi.nlm.nih.gov/34375514/