As we go about our daily lives, it's not uncommon to catch ourselves engaging in a silent conversation with ourselves.
Talking to oneself is a common phenomenon, whether muttering thoughts while getting ready in the morning or reflecting on the day's events.
However, it's often misunderstood and stigmatized as a sign of mental instability. 
In reality, decades of psychological research have shown that self-talk is not only normal but also plays a crucial role in our cognitive development and overall well-being.
In fact, the majority of individuals engage in self-talk in some form on a daily basis. 
This article explores the reasons behind talking to oneself and the potential impact of this internal dialogue.
Did You Know?
Genes influence many aspects of our behavior, including empathy potential, anger temperament, and self-esteem. Learn more:
What Is Self-talk?
Self-talk refers to the internal narration within our minds, often called the "inner voice. "
Psychologists define self-talk as verbalized thoughts directed toward oneself or some aspect of one's life.
It includes personal conversations, such as setting goals or affirmations, and reflections on daily experiences.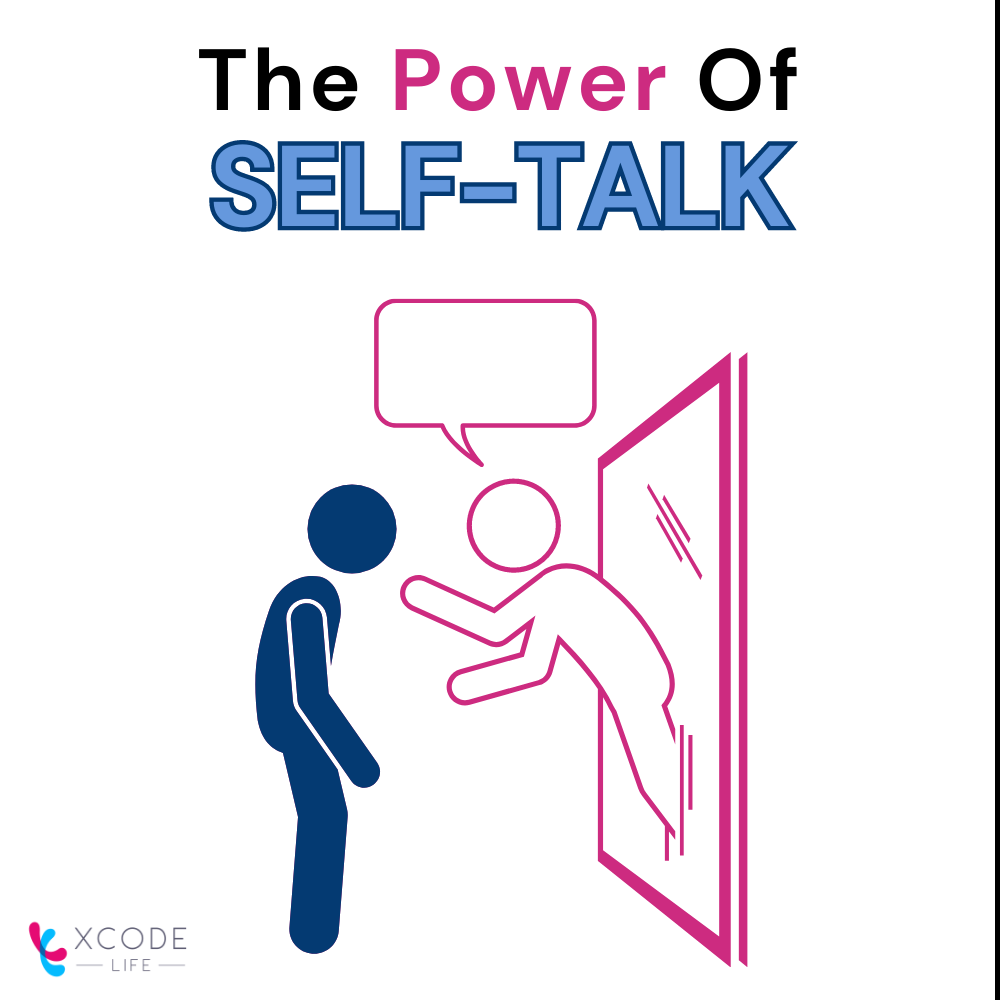 The Role of Self-talk in Development
In the realm of human development, self-talk plays a pivotal role.
Russian psychologist Lev Vygotsky proposed in the 1930s that vocal self-talk was crucial for children's cognitive growth and emotional regulation.
Children often engage in vocal self-talk as they imitate conversations they've had with adults.
Through this process, they learn to manage their behaviors and emotions independently.
As children mature, their outward self-talk gradually transitions into internal dialogue.
This shift from vocal to internal self-talk becomes integral to their cognitive processes, allowing them to plan, problem-solve, and navigate complex situations.
Children acquire the tools to manage their behavior and emotions autonomously by rehearsing conversations and imitating adult interactions.
Inner dialogue becomes a private companion, guiding their thoughts and decision-making.
Impacts and Benefits Of Positive Self-talk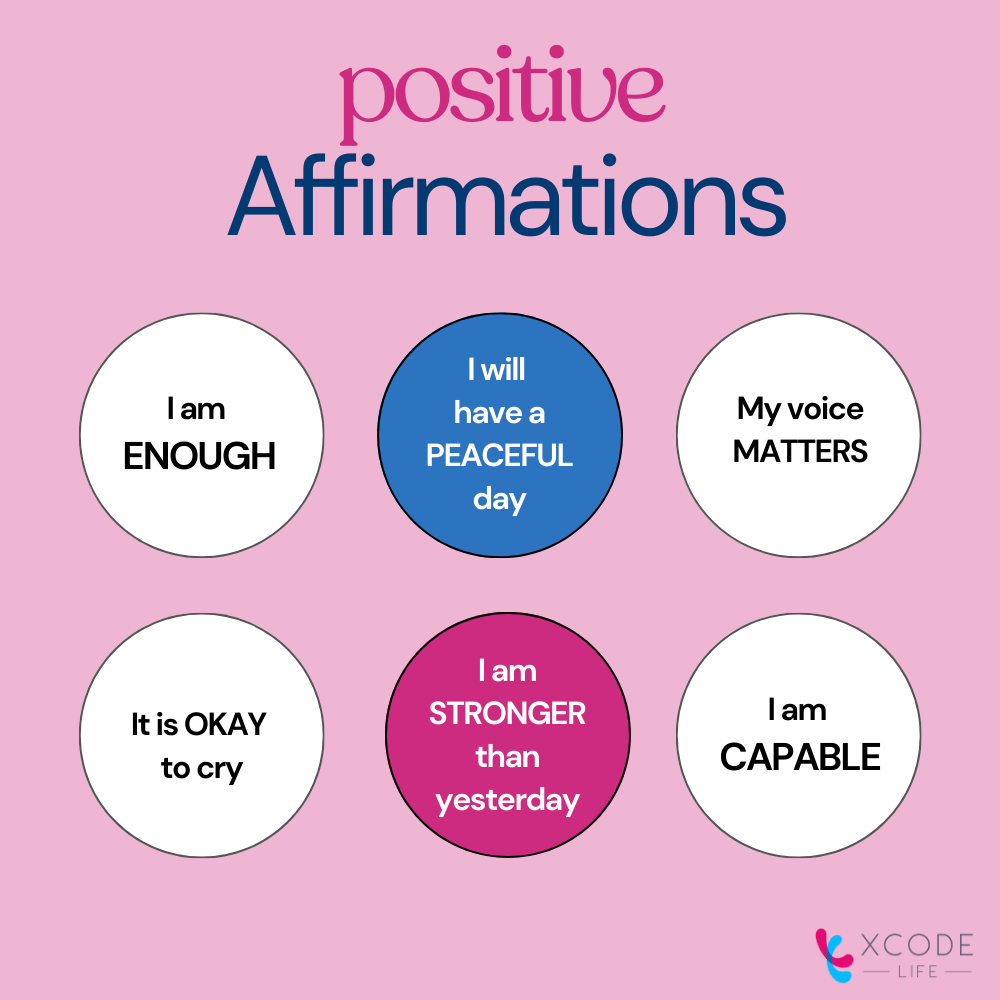 Studying self-talk poses challenges.
Since most of these talks are often spontaneous, it is difficult to rely on individuals consciously tracking them.
Thus, scientists are trying to get the basics out of the way first by answering some fundamental questions regarding self-talk:
Why do some people engage in more self-talk than others?
Which areas of the brain are activated during self-talk?
How does the mechanism of self-talk differ from that of a normal conversation?
But even with these challenges, one thing is clear: the content of our self-talk can have significant impacts on our attitude and performance.
Engaging in instructional or motivational self-talk has been shown to increase focus, boost self-esteem, and enhance task performance.
For example, athletes who incorporate instructional self-talk during practice tend to improve their concentration and accuracy.
Additionally, self-talk can help regulate emotions, reducing stress and anxiety. 
Distanced self-talk, where individuals address themselves in the third person, is especially useful in dealing with emotions.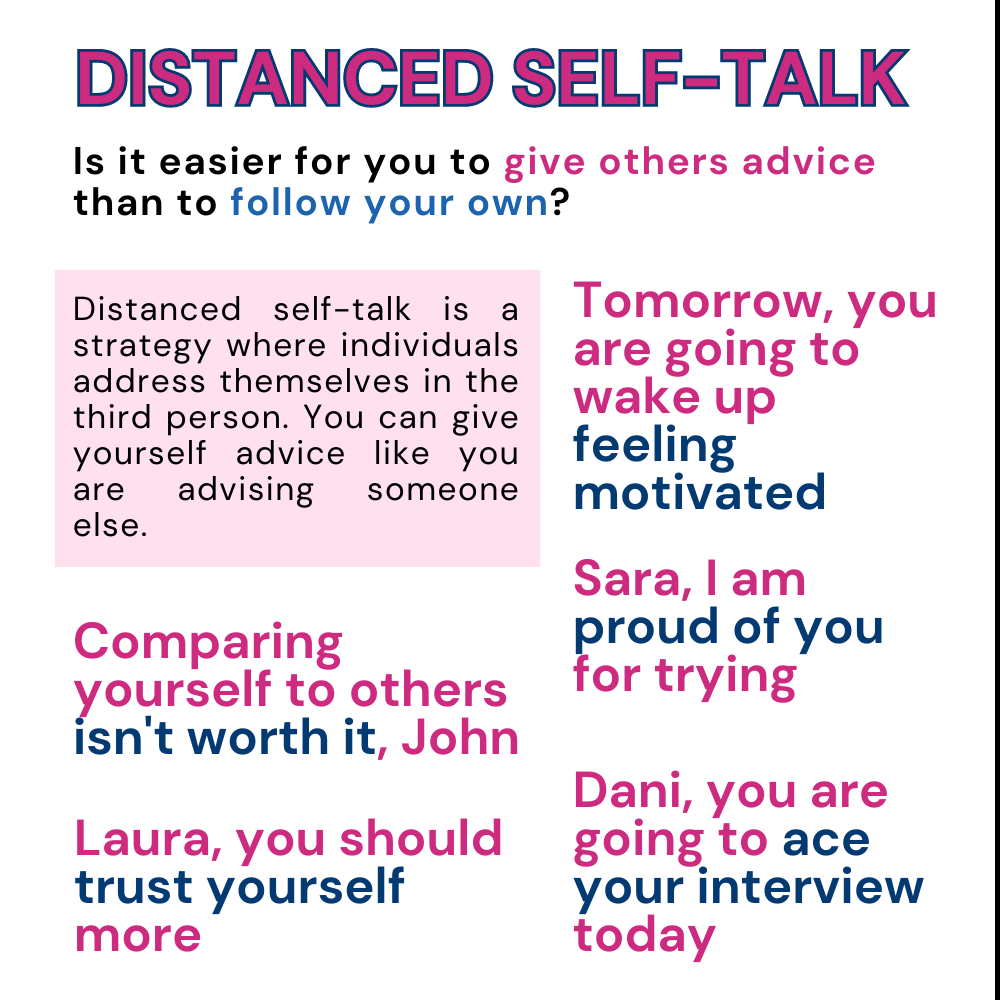 The Dark Side of Self-Talk
While self-talk can be a valuable tool, negative and self-critical self-talk can adversely affect our mental well-being.
People who are too tough on themselves may tend to engage in negative self-talk too often to a point where it may get toxic!
The tendency to constantly blame themselves for the problems surrounding them can result in intense feelings of depression.
Further, constant negative self-talk can indicate anxiety in both children and adults!
However, certain psychological tools can help navigate self-talk in the right direction.
Cognitive Behavioral Therapy In Shaping A Positive Self-talk
Cognitive Behavioral Therapy (CBT) is an effective therapeutic approach that addresses negative self-talk and its impact on mental health.
Through CBT, individuals can gain self-awareness and recognize how their thoughts influence their emotions and behaviors.
CBT focuses on identifying and challenging negative self-talk patterns.
By examining the underlying cognitive distortions contributing to negative thinking, individuals can reframe their thoughts and replace self-criticism with self-compassion.
Therapists work with individuals to develop realistic and compassionate self-talk, fostering a positive mindset.
CBT also incorporates behavioral changes to reinforce positive self-talk.
Individuals can break free from negative cycles and build confidence by engaging in new behaviors aligned with positive thoughts.
The integration of thoughts and actions creates positive momentum in life.
It is important to note that CBT is a personalized therapy process.
Each individual's experience of self-talk and the underlying causes of negative thinking may vary.
Collaborative efforts between the individual and therapist ensure that interventions are tailored to meet specific needs.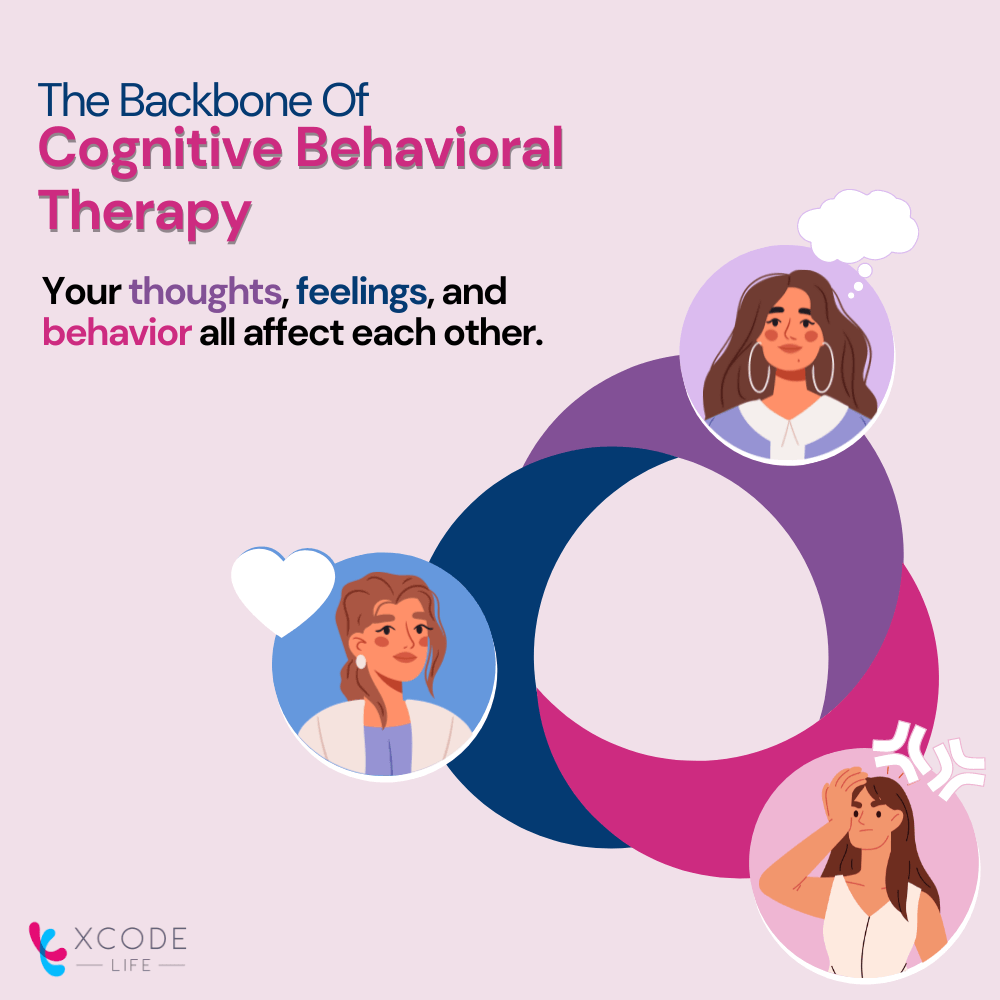 Summary: Positive Self-talk
Self-talk is completely normal and common behavior. 
It serves various functions throughout our lives, from childhood development to daily self-reflection and problem-solving.
The content of our self-talk significantly impacts our attitudes, performance, and emotional well-being.
Positive and instructional self-talk can increase focus, boost self-esteem, and improve task performance. However, negative self-talk, characterized by self-criticism and constant blame, can harm our mental health, leading to depression and anxiety.
Fortunately, cognitive behavioral therapy (CBT) offers effective techniques for addressing negative self-talk and promoting a positive mindset.
Individuals can reshape their self-talk patterns and enhance their overall well-being by challenging negative thoughts, fostering self-compassion, and aligning thoughts with positive actions.
So, the next time you find yourself engaged in a silent conversation with yourself, remember that it is a natural and valuable process.
Embrace the opportunity to cultivate positive self-talk, practice self-compassion, and use your inner dialogue as a supportive partner on your journey toward personal growth and well-being.
References